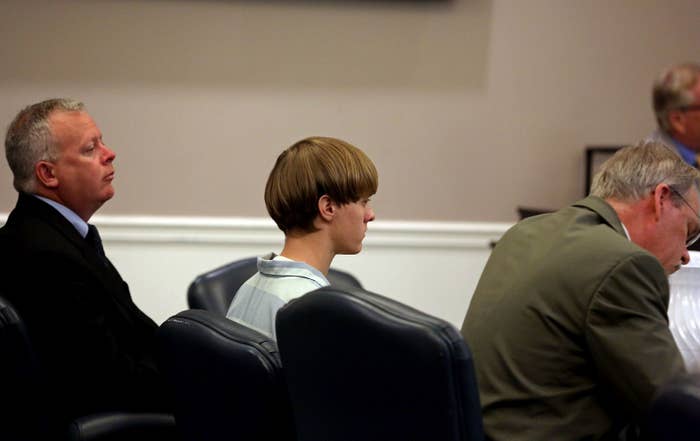 The trial for the white supremacist who prosecutors say gunned down nine black parishioners at a historic black church in Charleston, South Carolina, kicked off Wednesday with a survivor describing in graphic detail watching her son die.
"I said, 'I love you, Tywanza, I love you, Tywanza,'" Felicia Sanders said when asked what her last words to her 26-year-old son were. "He said, 'I love you too, mom.'
"Then I watched my son die. I watched him take his last breath."
Defense attorney David Bruck opened his remarks by flatly telling jurors his client, Dylann Roof, "is the person who did this," referring to facts in the case as "open and shut."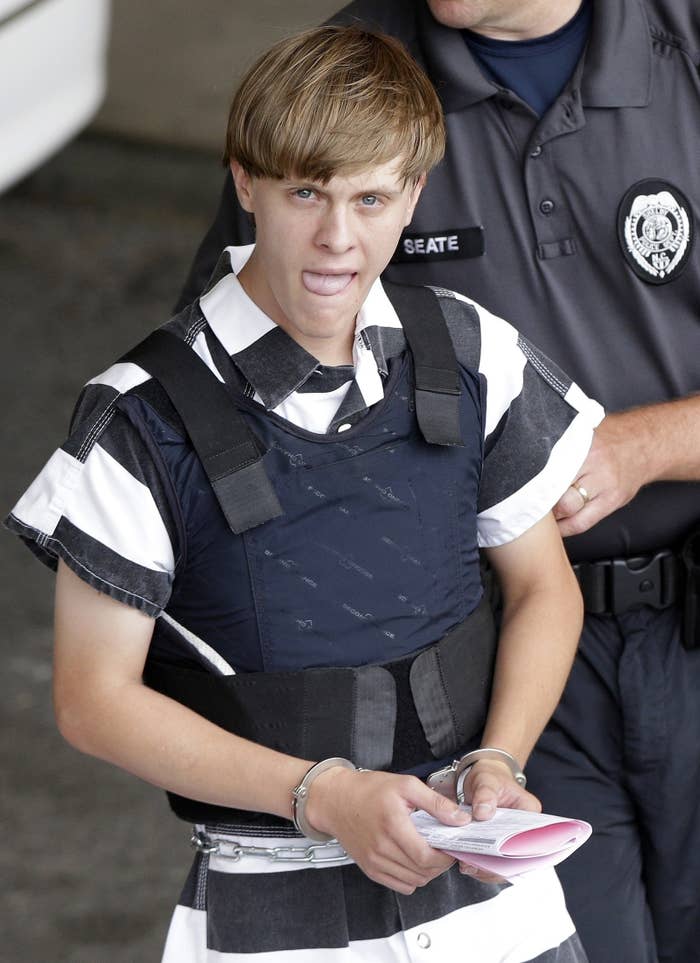 After Roof initially insisted on representing himself, he requested his attorneys at the last minute — a motion the judge granted but with a caveat: they could only be used for the guilt phase, not the sentencing. Because of that, the stakes for Roof in the first phase could be even higher if the judge doesn't change his mind.
Bruck asked jurors to "go deeper than the surface of this awful crime."
"It won't be easy to do that," he added. "This is going to be hard to sit through, unbearable at times....The hard part of this trial starts now, and it will be hard."
Lead prosecutor Jay Richardson told jurors how Roof picked off his victims one-by-one, people who just minutes earlier had welcomed them into their congregation.
"As that group of 12 joined together…they welcomed a 13th member," he said. "Little did they know the cold and hateful heart that he had."
Prosecutors say Roof drove to the church with a loaded gun, plus seven other fully loaded magazines, fatally shooting Reverend Clementa Pinckney before killing eight others. He emptied 11 rounds into 87-year-old Susie Jackson alone, Richardson said.
As Roof made his way through the church, Richardson said he came upon Polly Sheppard, who was praying out loud while hiding. He then asked her if she had been shot. When she said no, Roof roof told her "he would leave her alive to tell his story," Richardson said.
After the massacre, Roof walked calmly out of the church, expecting to find law enforcement waiting for him, Richardson said. Instead, "he found a deserted parking lot, got into his car, and slipped away into the night."
In his manifesto "The Last Rhodesian," Richardson said Roof wrote about his need to "do something" to send a message to exact "racist retribution" for the white race, and wanted to create a "catalyst for hate."
In his journal, Roof also expressed "his desire, his hope, that a race war was indeed coming," and included his "self-designed symbol of his hatred," Richardson said. The logo included his initials, a swastika, and an 88 — a number used by white supremacists that stands for "Heil Hitler."
Richardson also said he planned to play Roof's confession to the FBI, recorded after he was captured in North Carolina the day after the attack. Quoting the confession, Richardson said Roof told agents, "I did it. I killed them. I shot them with my Glock 45."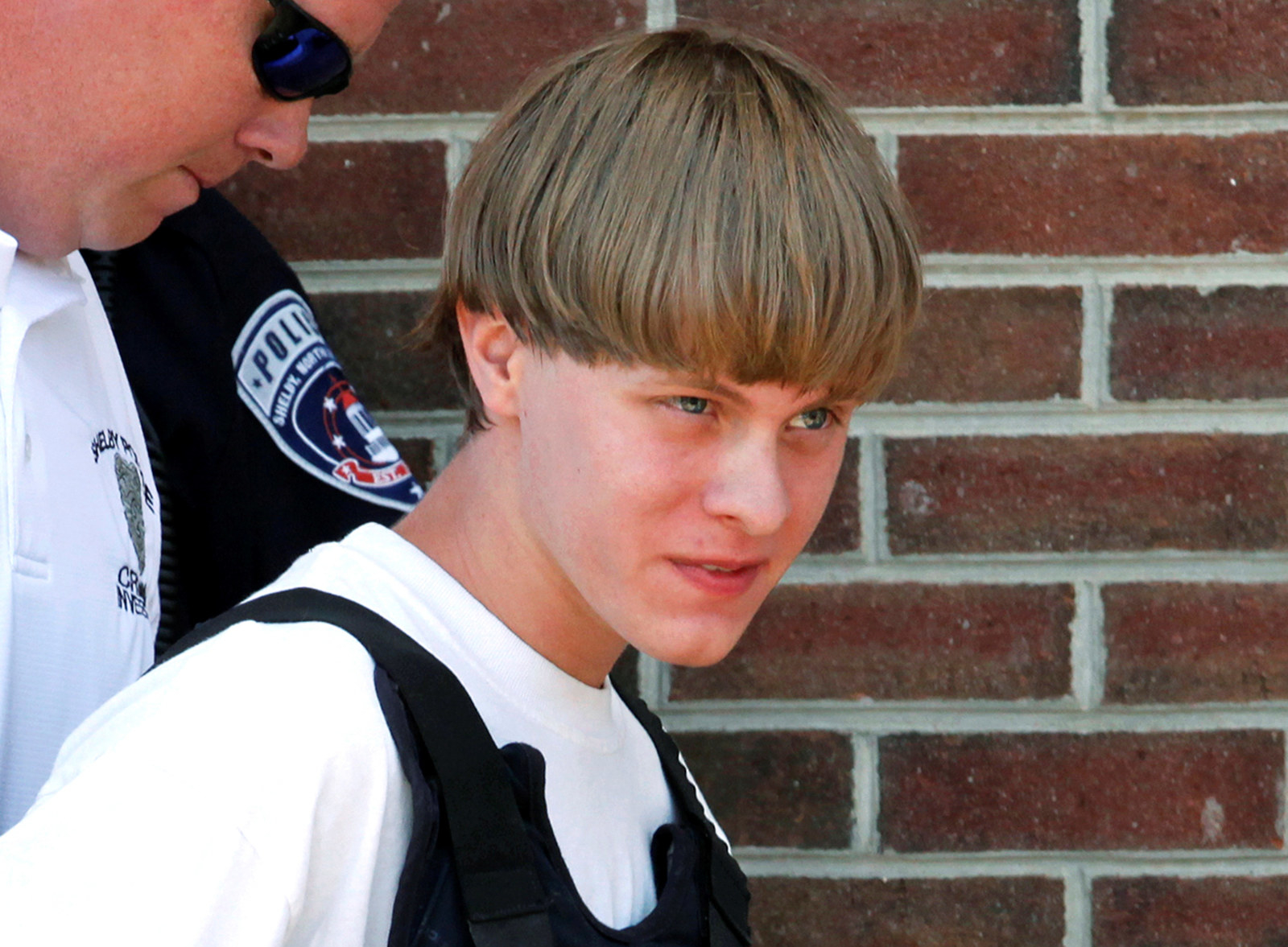 The first witness called for the prosecution on Wednesday described in graphic detail how she watched her son, 26-year-old Tywanza Sanders, die that night on June 17, 2015, inside Emanuel AME Church.

"I watched my son come into this world and I watched my son leave this world," Sanders said.

She also recalled how Roof sat silently in the church before opening fire.
"He just sat there the whole time, evil, evil, evil as can be," she said.
As bible study was concluding, Sanders said, "We shut our eyes, started praying, a loud sound went off."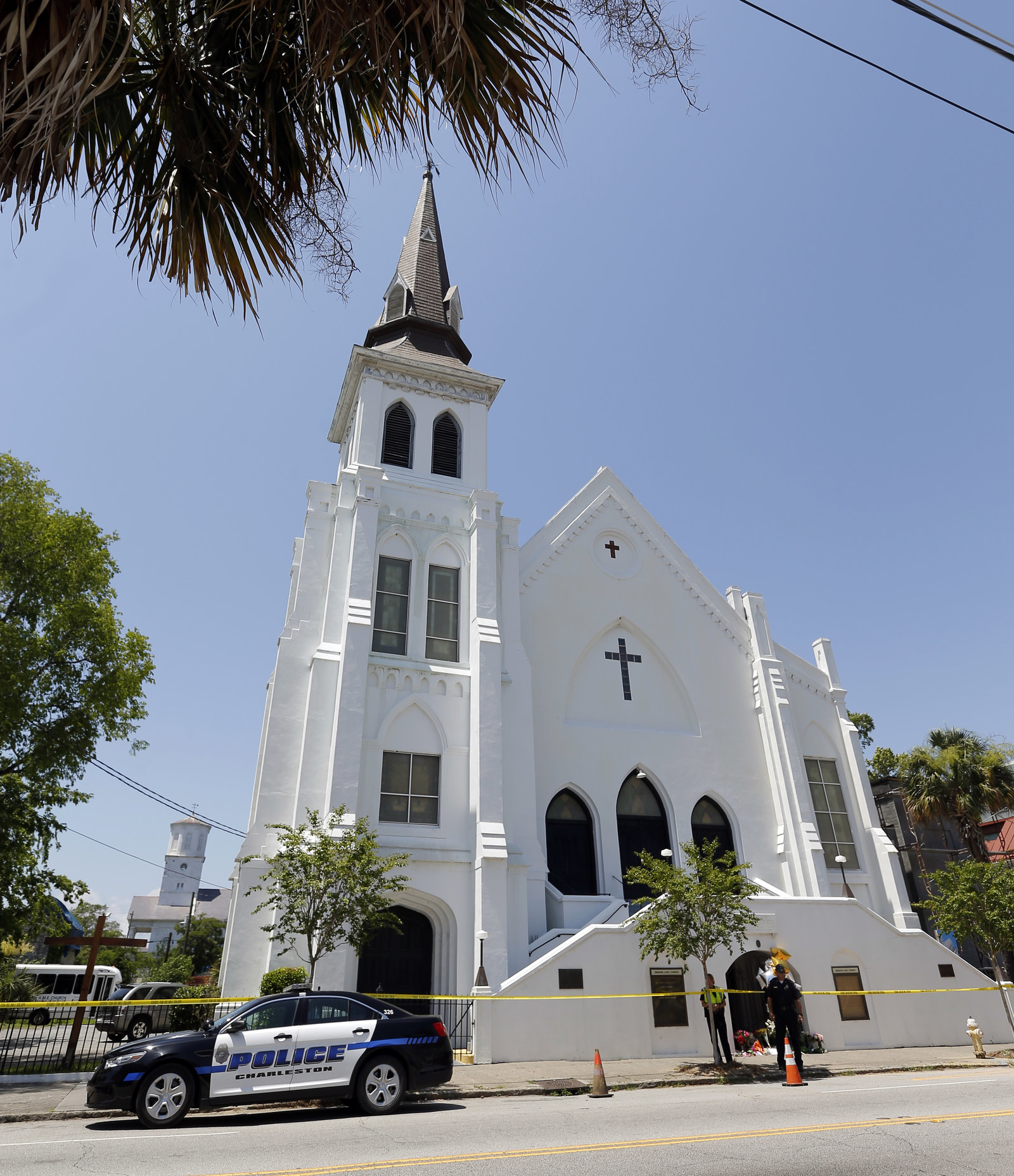 At first, she said she thought it was something wrong with the electricity. Then Roof shot the reverend, prompting Sanders to scream, "He has a gun!"
After Pinckney was shot, she said Reverend Daniel Simmons stood up and spoke to Roof, begging him to "let me check on my pastor, I need to check on my pastor."
"Bullets started flying, Reverend Simmons got shot up," Sanders said.
Sanders described lying on the ground with her granddaughter "muzzled" against her "so tight that I thought I suffocated her." On either side of Sanders, lay her son Tywanza and fellow churchgoer Susie Jackson. She could feel warm blood "flowing" from both sides. Not shot herself, she dragged her feet into the blood "so he thought he shot me."
When Tywanza, who was shot, asked Roof why he was doing it, Sanders said he responded, "I have to do this because you're raping our women, taking over the world."
Tywanza replied, "You don't have to do this, we mean no harm," Sanders said.
Roof then shot him five times.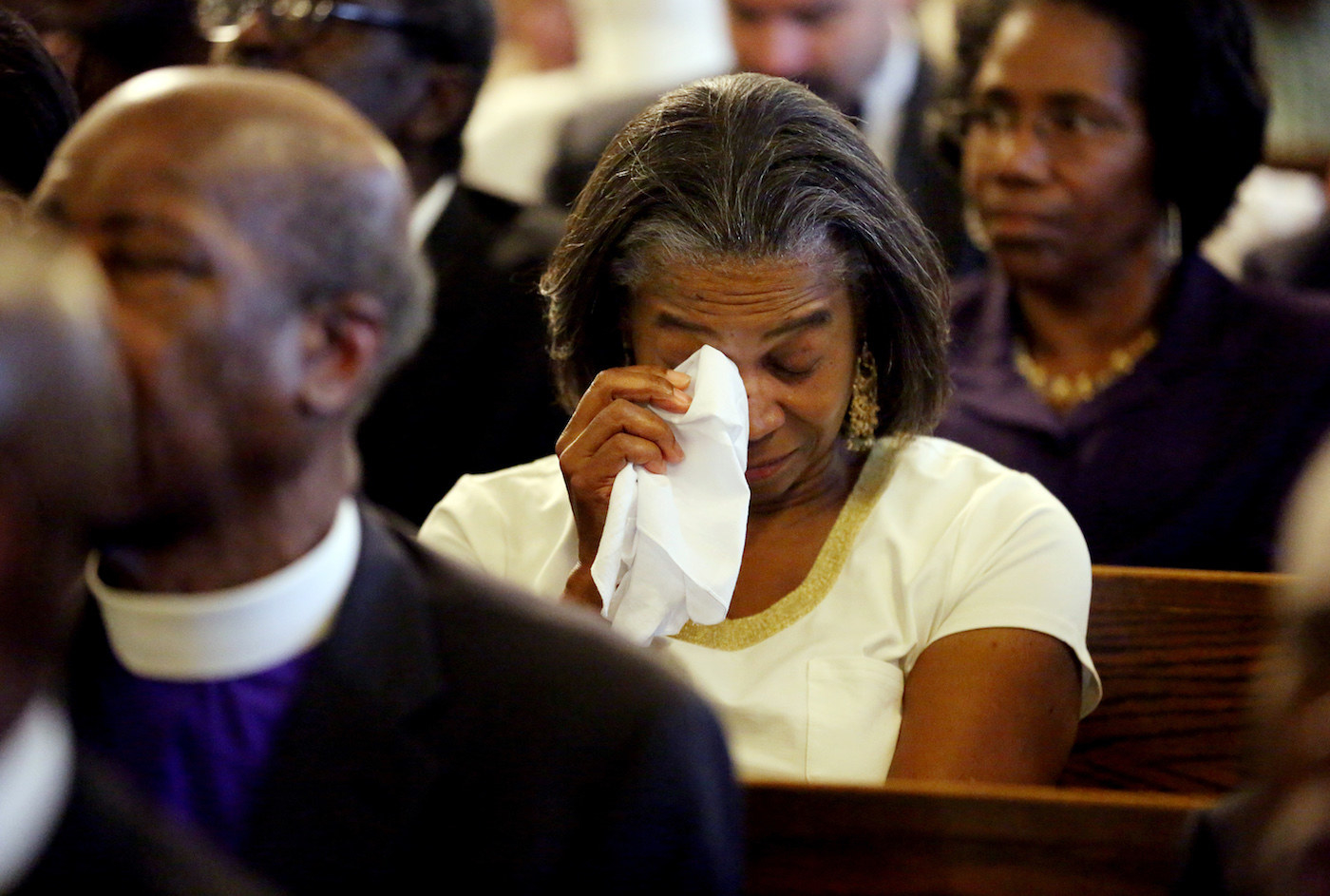 Sanders said that after Roof left the church, the police called as survivors used a table cloth in desperate attempt to stop Tywanza's bleeding.
The defense asked Sanders just one question during cross-examination: Do you remember the man who did this saying that he was only 21 and talking about what he was going to do next?

"He said he was going to kill himself. And I was counting on that," Sanders said. "He is evil. There is no place on Earth for him except the pit of hell."