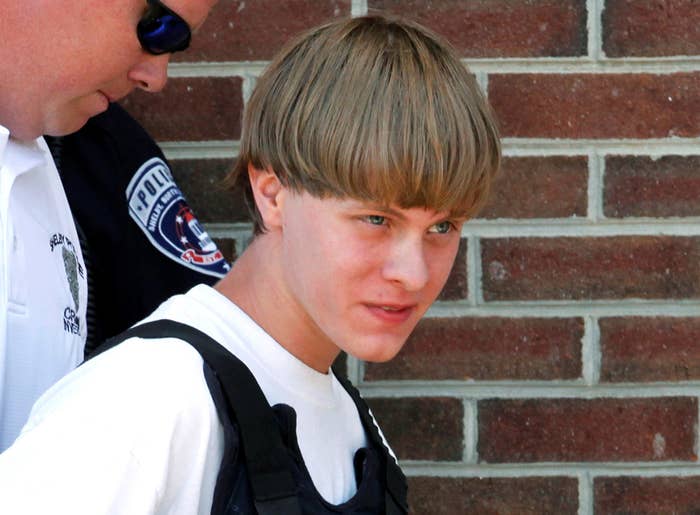 Dylann Roof, an alleged white supremacist accused of klling nine people in a historically black church in Charleston, South Carolina, is mentally competent to stand trial, a judge ruled Friday.

Roof's federal trial will now move on to jury selection. Questioning of individual prospective jurors starts on Monday, Nov. 28.
US District Judge Richard Gergel's ruling that Roof can stand trial comes after the court held a two-day closed hearing earlier in the week to determine the defendant's mental state.
Families of victims and media organizations protested Gergel's decision to bar the public from the hearing; however, the judge ultimately decided that it would be done in secret to protect Roof's constitutional right to a fair trial.
One concern Gergel had about the public being allowed at the competency hearing was that prospective jurors would learn information about the case that could influence the outcome of the trial.
The decision to hold the competency hearing came two weeks ago, on Nov. 7, just minutes before juror questioning was scheduled to begin.
After reviewing a sealed motion by the defense, Gergel found reason to suspect Roof may suffer a "mental disease or defect" that would render him incapable of being able to assist counsel in his defense, the judge wrote.
The decision to evaluate Roof's mental health prior to trial is not unprecedented. In another high-profile mass-shooting case, Jared Loughner was deemed incompetent and his trial was delayed for a year while he was treated.
Loughner, who killed six people and shot and injured 13 others, including former Congresswoman Gabby Giffords, eventually pleaded guilty and was sentenced to life in prison.
Roof is accused of killing nine African-Americans during a prayer meeting at the Emanuel AME Church on June 17, 2015. He faces 33 charges in federal court, including hate crime charges. If convicted, he could face the death penalty.
He also faces capital murder charges in state court and could be sentenced to death if convicted. His state trial is scheduled to occur shortly after his federal trial is complete.
Roof has offered to plead guilty to the federal charges and serve life in prison if the government agreed to take the death penalty off the table as a possibility, but the prosecution has rejected his offer.