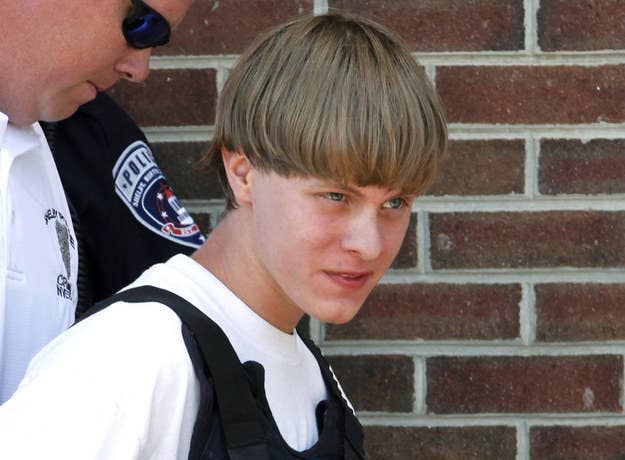 The man accused of killing nine people in a mass shooting at a historic black church in Charleston, South Carolina, has been charged with federal hate crimes — part of 33 overall federal charges returned by a grand jury, U.S. Attorney General Loretta Lynch announced Wednesday.
Dylann Roof, 21, was previously charged with nine counts of murder and three counts of attempted murder for the killings at Emmanuel African Methodist Episcopal Church and could face the death penalty if convicted. Those are state charges.
"This is the archetype of the original domestic terrorism," Lynch said. "Several months prior to the tragic events, Roof conceived his goal of increasing racial tensions and seeking retribution for perceived wrongs that he believed African-Americans have committed against white people."
Prosecutors could ask for the death penalty if he is found guilty, though Lynch said it is unclear if they will seek capital punishment.
On the evening of June 17, Roof allegedly attended a Bible study at the church and sat with the group for an hour before opening fire, killing three men and six women.

According to a witness who survived the attack, Roof told the African-American churchgoers, "You rape our women, and you're taking over our country, and you have to go."
After the shooting, a photo from Roof's Facebook page surfaced, where he is seen wearing a jacket with flag patches that represent two white-rule-era African states: apartheid-era South Africa and Rhodesia.
A few weeks before the shooting, Roof complained to a friend that "blacks were taking over the world" and "someone needed to do something about it for the white race," the Associated Press reported.

Another friend, Dalton Tyler, told ABC News that "[Roof] was big into segregation and other stuff. He said he wanted to start a civil war. He said he was going to do something like that and then kill himself."
Roof is currently being held without parole. Prosecutors have not said if they will seek the death penalty against him.