On Valentine's Day, the bodies of Abigail Williams, 13, and Liberty Rose Lynn German, 14, both from Delphi, Indiana, were found in a wooded area near the Delphi Historic Trail, according to Indiana State Police. The two teens had been reported missing the previous day by family members.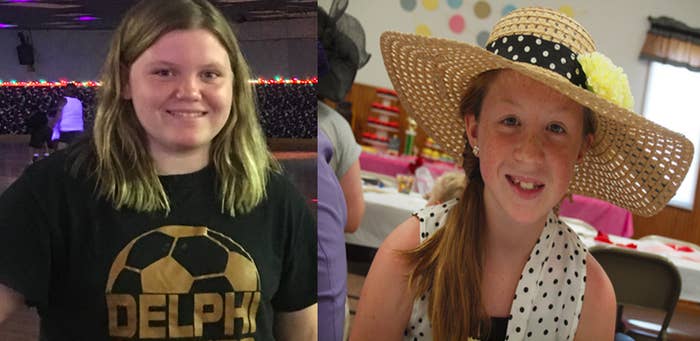 Their bodies were discovered by volunteers who were helping in an organized search for the girls. The case was ruled a double homicide, but no suspects have been arrested.
Investigators believe the voice is from a person who was involved in the murders of the teens.
Earlier this week, Indiana State Police released an image of a middle-aged white man, also recovered from German's phone, whom police are seeking to identify.
"She had the presence of mind to have the phone on and to capture video as well as audio," ISP Capt. David Bursten said at a press conference Wednesday where the audio was released.
The FBI has issued a Most Wanted poster for the suspect pictured in the photo released from German's phone. Investigators are not saying if they believe the man pictured in the photo is the same person as the voice in the audio recording or if the man is the main suspect in the girls' killing.
UPDATE: Authorities have increased the reward for information leading to an arrest in the case to $50,000.