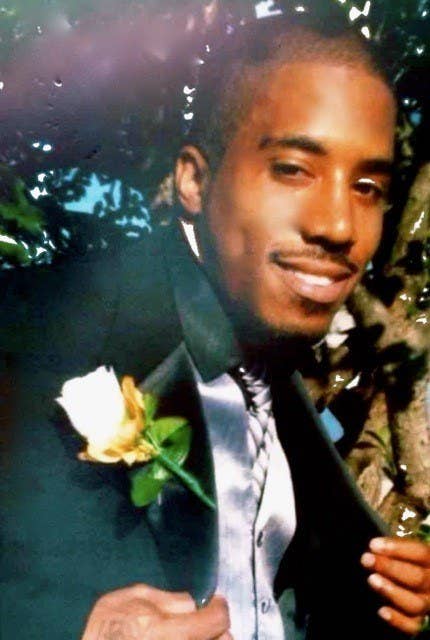 The family of Dontre Hamilton, who was fatally shot 14 times earlier this year by a police officer in a Milwaukee park, have released a portion of the 31-year-old's official autopsy report that they say provides a more accurate depiction of what happened seven months ago.
On April 30, Officer Christopher Manney confronted Hamilton after receiving a complaint that he was sleeping on the ground in the park. As Manney attempted to pat Hamilton down, an altercation between the two men ensued.
According to Manney, Hamilton took his baton during the scuffle and started hitting him on the head and neck. Moments later, Manney fatally shot Hamilton 14 times.
On Oct. 15, Manney was fired from the Milwaukee Police Department for improper use of a pat-down on a mentally ill individual.
According to the autopsy, seven of the shots that hit Hamilton had a downward trajectory, and one of the bullet wounds showed that Hamilton was shot in the back from behind.
The autopsy also showed "no stippling or unburned or burned gunpowder particles on [Hamilton's] skin," which the family's lawyers say shows that Hamilton was shot from some distance.
The medical examiner's account also says that Hamilton had bruises on the right side of this chin, scalp and arm.
Toxicology results also showed no traces of illicit drugs in Hamilton's system.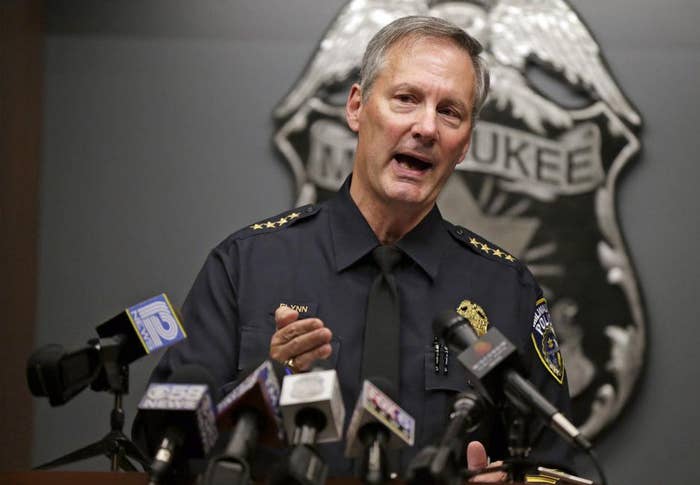 The medical examiner's findings calls into question how Manney described Hamilton in a memo he wrote to Milwaukee Police Chief Ed Flynn on Oct. 1.
In his memo, Manney wrote that Hamilton had a "muscular build" and "most definitely would have overpowered ... me or pretty much any officer I can think of, to tell you the truth. He was just that big, that muscular … I would say he would be impossible to control if you were one-man."
Manney also described Hamilton as being "considerably younger than me, in much better shape than me, and much stronger and more muscular than me."
But the autopsy results do not support Manney's description. In the report, the medical examiner said that at the time of his death, Hamilton was a 169-pound, 5-foot-7 "well developed, overweight ... adult-black male."
In a news release, lawyers for the family said that in the seven months since the shooting, no evidence has been released supporting Manney's claim that Hamilton viciously attacked him before he opened fire.
In an October interview with BuzzFeed News, the Hamilton family said the district attorney had told them he needed an additional month to decide whether Manney would face criminal charges.
Twelve weeks later, lawyers for the family said Milwaukee County District Attorney John Chisholm is still awaiting the results of both an FBI and an independent expert analysis of whether Manney's use of force was appropriate.
Chisholm's office declined to comment.
Hamilton was sleeping on the ground in the Milwaukee park where he was fatally shot. The incident occurred on April 30, 2014. An earlier version of this post misstated the location and date.