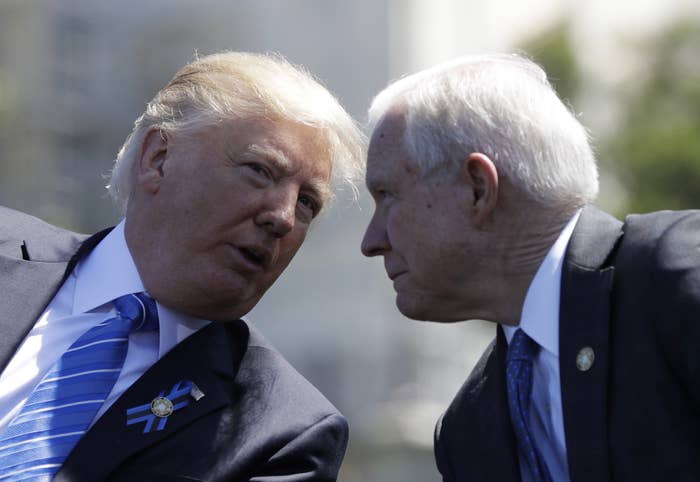 Career lawyers at the Department of Justice are still working on an agreement — amid low morale — that would give the federal government oversight of the Chicago police, despite the Trump administration threatening last month to place the measure, and those like it, under review.
Several people familiar with the process who are working on the agreement, known as a consent decree, told BuzzFeed News it continues inside the Special Litigation Section of the DOJ's Civil Rights Unit, even as the employees are unsure if it will ever be implemented.

"I know that there is a very dedicated group of career staff that have committed to getting it right around police accountability," Jonathan Smith, former Chief of the Special Litigation section at DOJ's civil rights division, told BuzzFeed News.
Former Deputy Chief in the Special Litigation Section Christy Lopez, who left the DOJ earlier this year and now teaches at Georgetown Law School, said that her former colleagues told her they "had not been officially told to not do anything. They're all working on drafting the decree."
"They're working really hard. But they're all feeling that this might not come to anything," she added.
In April, Attorney General Jeff Sessions published a memo stating that all police reform agreements the DOJ entered into under the Obama administration would be subject to review. To many, this was seen as an indication that any and all reform programs may not move forward.
This left the Chicago agreement — considered one of the most major efforts at overhauling a police department's practices — particularly vulnerable because the final consent decrees mandating federal oversight had yet to be signed.
"I think morale is very low" inside the Special Litigation Section, said Smith, who is now the Executive Director of the Washington Lawyers Committee, "I think that's not a surprise to anybody."
When asked to describe the mood of her former colleagues still working at the agency, Lopez said, "The word that comes to mind is sad."
"What gets me is these are all people who are really good attorneys, went to the top law schools, who could be doing any kind of law anywhere," she said. "They came to the DOJ to make the world a better place, and then to go there and realize that you won't be able to put your skills to use."
A spokesperson for Mayor Rahm Emanuel's office said in a statement to BuzzFeed News that "Chicago is committed to continued reform and we continue to have conversations with the Department of Justice."
The DOJ did not respond to requests for comment on this article.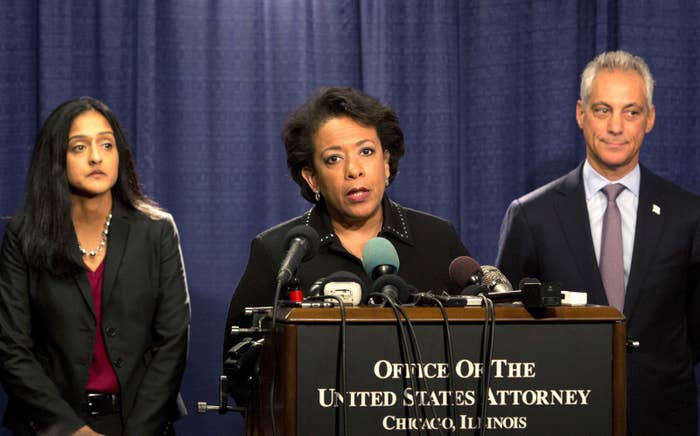 Seven days before Trump's inauguration, the DOJ issued a scathing 164-page report that concluded that Chicago police were poorly trained and engaged in a pattern of excessive and sometimes deadly force, for which they rarely if ever faced consequences. The report said the action of police "helped create a culture in which officers expect to use force and not be questioned about the need for or propriety of that use."

The report also found that black and brown people bore the brunt of the abuse. Statistics cited by the DOJ showed that CPD used force almost 10 times more often against blacks than against whites.
After the report was issued, attorneys inside the DOJ began setting up meetings with local lawyers, activists, and politicians to move the process forward.
Matt Topic, attorney with the firm Loevy & Loevy, who represents Illinois' Better Government Association, told BuzzFeed News he met with attorneys from the DOJ and others in late February to discuss transparency in the process.
"They genuinely seemed interested in what we had to say while acknowledging that forces beyond their control come into play," Topic said, describing the meeting with DOJ attorneys.
"It is important to the people of Chicago that we know where the DOJ stands on this. It's important that this is done right," he added. (Topic represents BuzzFeed News in two cases unrelated to Chicago and federal consent decree negotiations.)
Craig Futterman, University of Chicago law professor and civil rights attorney, who regularly consults with the DOJ in this process, said he's spoken with members of the team who said they are pushing forward with drafting an agreement. Still Futterman said he remains pessimistic about the Trump administration's desire to see it through.
"Jefferson Sessions and Donald Trump don't have the political heart to confront this problem. They're not committed to it," Futterman said. "It's a very sad and tragic day when the feds abdicate their responsibility to enforce our nation's most fundamental laws—the very Constitution of the United States of America."
Sessions has made it clear that he doubts how effective federal consent decrees can be when reshaping local police. In an ABC News interview after being confirmed as attorney general, Sessions derided recent DOJ reports as "pretty anecdotal and not so scientifically based."
"You have 800,000 police in America. Imagine a city of 800,000 people," Sessions said. "There's going to be some crime in it, some people are going to make errors."
"The findings that we made in Chicago were really serious, they were informed by extensive analysis — thousands of pages, hundreds of interviews — thoroughly documented and supported," former head of the DOJ civil rights division Vanita Gupta told BuzzFeed News.
In January, the DOJ said it interviewed over 1,000 community members and 90 community organizations for it investigation in Chicago.
"When we were there, we were talking to people who refused to talk to police," Gupta said.
Gupta, who is the incoming president of The Leadership Conference on Civil and Human Rights, added that she hopes Sessions will "do the right thing" and not adopt a strategy " that leaves out what we documented in the findings report."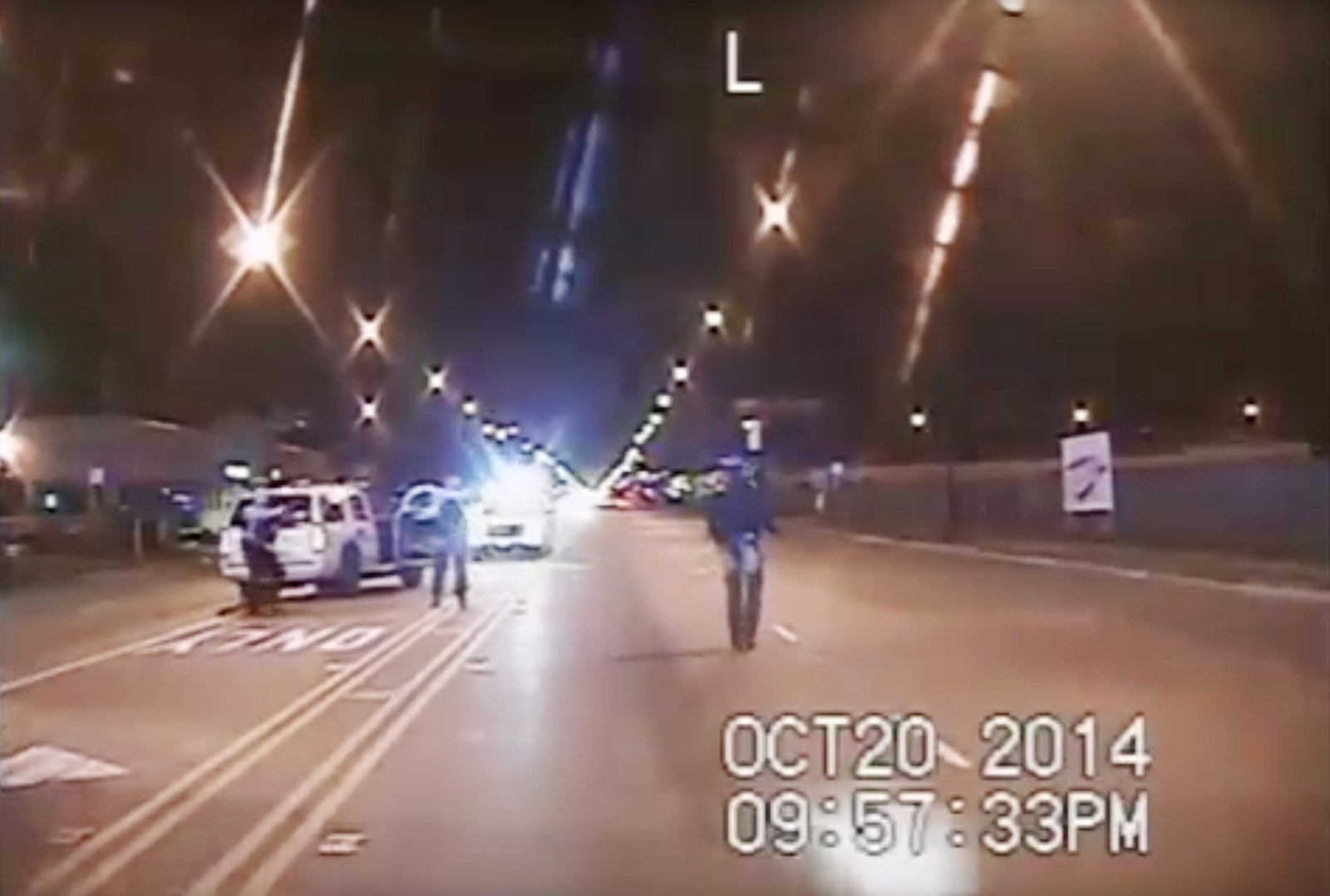 The DOJ began its investigation into the Chicago police in December 2015, one month after police released the video of teenager Laquan McDonald, who was shot 16 times.

Now some of the local residents who spearheaded unearthing the video are amongst the most skeptical that Sessions' DOJ is going to help bring real changes in the wake of McDonald's death.
"I think it's all but inconceivable that anything is going to come out of the Sessions DOJ, though we haven't had definitive word," said Jamie Kalven, Chicago journalist whose investigative reporting helped lead to the release of the McDonald video.
"Prevailing assumption around here is that there won't be a consent decree coming from the DOJ," he said.
Will Calloway, a local Chicago activist and a plaintiff in the lawsuit that got the McDonald video released to the public, said he's not "holding his breath" for a consent decree to happen.
"I think it's safe to say that nothing has happened because of the newly appointed AG Jeff Sessions, I think the AG has made it clear that he's not a big fan of consent decrees," Calloway said.
Calloway said he believes that one alternative would be for the Mayor's office to take on a bigger role in pushing change.
"You don't need a consent decree if Rahm Emanuel wants to implement all the recommendations," Calloway said. "You could do the reforms yourself. It doesn't take a federal suit.
"I have no confidence in Rahm Emanuel whatsoever, but it's another option," he added.
Emanuel's office points to its efforts locally since the McDonald tape was made public to bring changes to the police. Earlier in May, Chicago announced new use of force policies for officers. The city has also expanded its use of body-worn cameras for all officers on patrol, and a introduced a program to equip all officers with TASERs. Chicago police have also started a new de-escalation training program, increased mental health emergency response training, and the City has implemented a new video-release policy for police incidents.
"Our commitment is evident in the work we've done over the past 18 months, and the work we are doing right now," a spokesperson for Emanuel said in a statement.
But some believe that real change required federal intervention.
Futterman said he thinks Chicago "is incapable of ending its pattern of civil rights violations on its own."
"The problems are far too entrenched. External monitoring and oversight are required for there to be real and enduring change in Chicago. We can't do this without an outside hammer," he said.