Did Police Shoot John Crawford After He Dropped The Pellet Gun?
Questions remain about the shooting of the 22-year-old inside an Ohio Walmart. WARNING: Graphic video.
On Wednesday, Hamilton County prosecutor Mark Piepmeier announced that a grand jury decided not to indict the two officers involved in the fatal shooting of 22-year-old John Crawford III at a Walmart in Beavercreek, Ohio.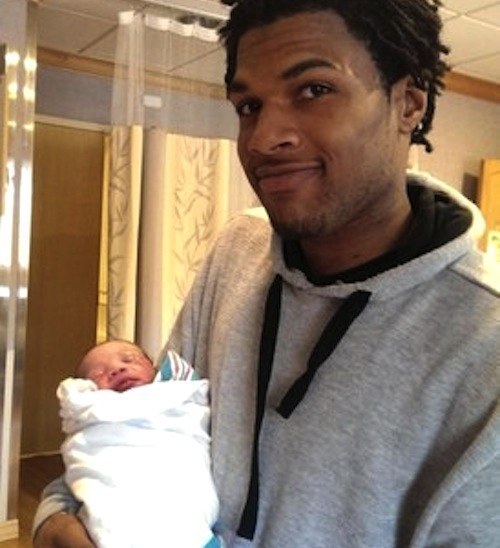 On Aug. 5, Crawford was seen walking around the Walmart with what appeared to be a rifle. Multiple 911 calls were placed by customers in the store, with some claiming that Crawford was pointing the weapon at people. The footage calls those claims into question.
Beavercreek police officers Sean Williams and Sergeant David Darkow responded to the scene. Surveillance video, obtained by the Xenia Daily Gazette, appears to show Crawford was shot soon after police encounter him. There does not appear to be a confrontation with police.
The gun Crawford was holding was later discovered to be a pellet rifle.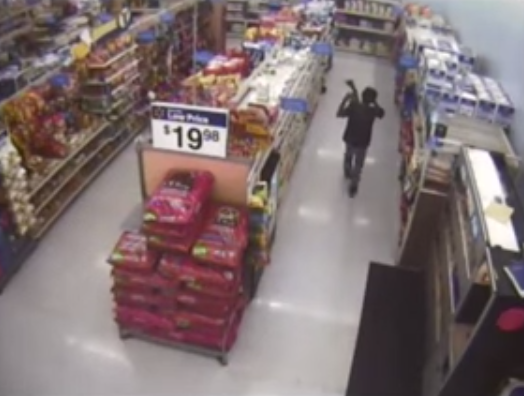 At a news conference to announce the decision not to indict, Piepmeier presented video and audio evidence that was shown to the grand jury.
During his presentation, Piepmeier described the confrontation between Crawford and the officers. Piepmeier said that two shots are fired at Crawford by police while he is holding the pellet gun and then "no additional shots are fired."
A closer look at the surveillance video raises the question of how many shots were fired by the officers and when they were fired during the confrontation.
The Crawford family issued a statement Wednesday saying, "The Walmart surveillance video and eyewitnesses prove that the killing of John H. Crawford, lll was not justified and was not reasonable. It is undisputed that John Crawford, lll was in Walmart as a customer and was not posing a threat to anyone in the store, especially the police officers."
"There is no evidence that the officers fired on Mr. Crawford after he dropped his gun," Piepmeier's office said in an email to BuzzFeed News on Thursday.
The Justice Department said Wednesday that it would "conduct an independent review of the facts and circumstances" around Crawford's death. This investigation will include the DOJ's civil rights division, the U.S. Attorney's Office, and the FBI.