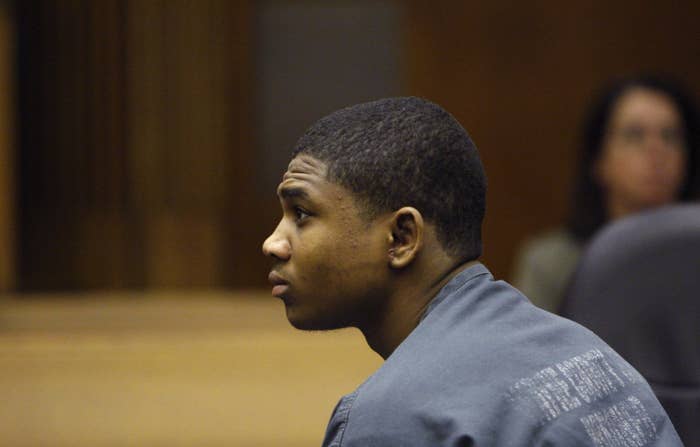 A Michigan judge on Tuesday threw out the murder convictions of a Detroit man who, at age 14, pleaded guilty to killing four people — acts that a professional hit man took credit for years ago.
Wayne County Prosecutor Kym Worthy also agreed to not re-try Davontae Sanford, now 23. She based her decision on a lengthy report by the Michigan State Police detailing a yearlong reinvestigation of the Runyon Street quadruple homicide that was completed on May 20, 2016.
The report, which prosecutors plan to discuss in greater detail on Thursday, alleges that former Detroit Police Deputy Chief James Tolbert committed perjury when he testified that Sanford drew a diagram of the crime scene in its entirety, including the location of the victims' bodies, during his interrogation.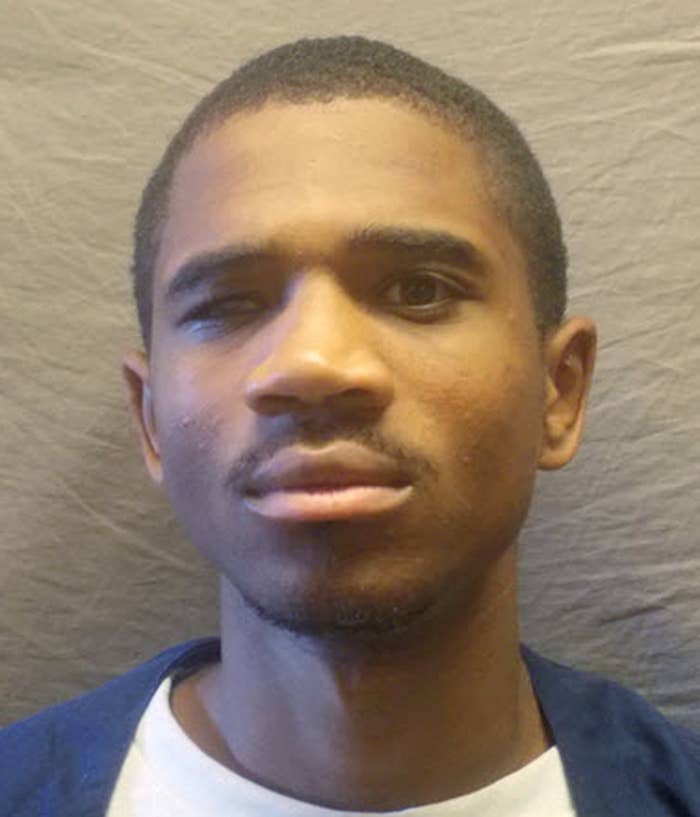 Sanford's confession, however, had raised several red flags. He told the police that he carried out the crimes with three other people, all of whom had alibis.

He also gave police the location where he said he tossed the gun, but it was never found.
Finally, Sanford told police that before the shootings he and his accomplices plotted the murders at a Coney Island restaurant, but it had been closed for years.
Still, in 2007, Sanford pleaded guilty and was convicted at age 15 of the killings, ultimately serving more than nine years of a 37- to 90-year sentence despite a professional hit man, Vincent Smothers, coming forward and taking responsibility for the slayings just two weeks after Sanford was sentenced.
Smothers also led police to the gun used in the Runyon Street killings, which turned out to be a perfect ballistics match. He also insisted Sanford played no role.
Despite the inconsistencies and Smothers' confession, Sanford tried unsuccessfully to reverse his plea, claiming his confession was coerced by police and that he only said what he said because the 14-year-old thought it was the only way he would get to go home.

However, it wasn't until last month, when Worthy's office received the final report on the Runyon killings from the state police, that authorities agreed to drop the charges.

Sanford's legal team lauded his exoneration.
"After 3,185 days of prison time for a crime he did not commit, Davontae finally got justice today," said Megan Crane, co-director of the Center on Wrongful Convictions of Youth at Northwestern Pritzker Law School. "Davontae and his family, and many lawyers, have fought long and hard to show the truth in this case. We could not be happier that this day is finally here."
She also applauded the Michigan State Police for a "truly extraordinary" reinvestigation of the Runyon Street murders and Sanford's innocence.
Crane told BuzzFeed News that Sanford's case "is a powerful illustration of a series of systematic failures of our criminal justice system."
On his false confession, Crane said "it will happen again unless changes are made."
"We are pleased that Davontae Sanford finally will have this injustice corrected, albeit nine years too late. This has been an extraordinary case in which the guilty party took responsibility, but the justice system took many years to acknowledge the complete breakdown that allowed for Davontae to sit in prison for nine years," said David Moran, director of the Michigan Innocence Clinic. "Davontae can now return to his family and, for the first time in his adult life, live as a free man."
BuzzFeed News reached out to the Michigan State Police about the report on the Runyon Street killings, but did not immediately hear back.

"No one can give Davontae Sanford and his family back the nine years he has spent in jail for a crime he did not commit, but the court's decision today corrects a grave injustice," said Heidi Naasko, pro bono counsel for the law firm Dykema Gossett PLLC. "The entire legal team is thrilled that he will not spend another day in prison for a crime he did not commit."
Davontae Sanford's sister, Deshonda Davis, also reacted to the news of her brother's imminent release from jail on Tuesday.