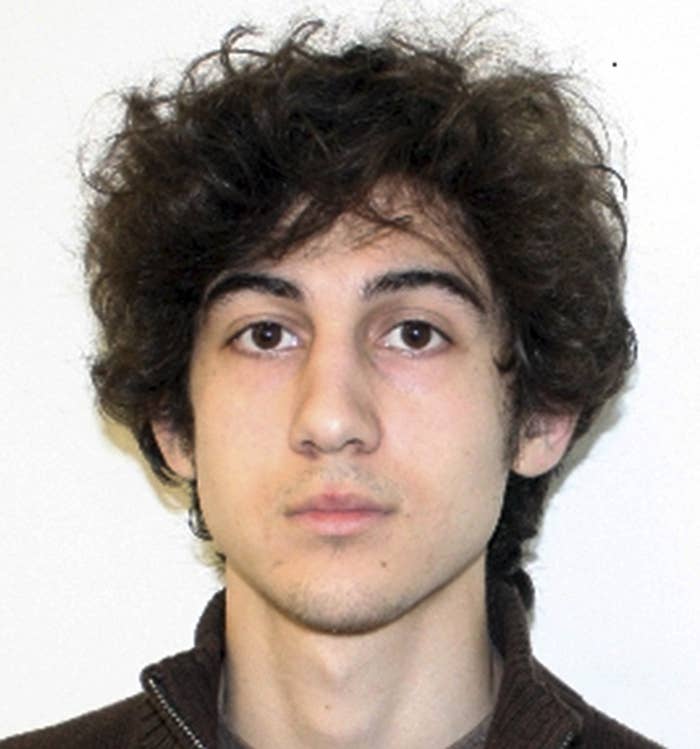 Defense lawyers for admitted Boston bomber Dzhokhar Tsarnaev rested Tuesday, after their first full day presenting their case and after calling just four witnesses to testify.
The witnesses, called Monday and Tuesday, were FBI fingerprint examiner Elena Graff; digital forensic analyst Mark Spencer; Gerald Grant, a computer forensics expert from the New York federal public defender's office; and FBI photographer Michelle Gamble.
Their fourth and final witness, Graff, testified Tuesday that a large portion of the bomb-making materials and gun-cleaning equipment recovered from the Tsarnaev home in Cambridge, Massachusetts, had older brother Tamerlan's fingerprints on it and not the younger Tsarnaev's.
Graff also told the jury that the FBI found only Tamerlan's prints on the hundreds of items taken from the bomb sites on Boylston Street. However, on cross-examination, Graff said that the heat and force of the explosions might have destroyed other fingerprints.
Graff was preceded on the witness stand by Spencer, who spent more than 400 hours analyzing three Tsarnaev computers. Spencer highlighted both Tsarnaev brothers' search history. He also told the jury that Tamerlan uploaded a full copy of Inspire Magazine, the English-language online magazine published by al-Qaeda, to Dzhokhar's laptop one day before traveling to Russia in 2012.
Tsarnaev's lawyers' strategy was to leave the jury with the impression that his older brother Tamerlan masterminded the April 2013 bombing that killed three people and injured more than 260, then led his younger brother toward even more mayhem that included the killing of MIT cop Sean Collier, a carjacking, and a violent shoot-out with Watertown police that led to the older Tsarnaev's demise.
The short defense by Tsarnaev's team was not surprising. After admitting that their client was guilty of the crimes he stands accused of, the defense lawyers are expected to save their most compelling presentation for the sentencing phase of the trial when they will try to convince the jury to spare his life and grant a sentence of life in prison instead of the death penalty.
During its presentation, the prosecution called 92 witnesses over 15 days of testimony. Assistant U.S. Attorney Bill Weinreb rested the government case after moving the jury to tears with the autopsy photos of 8-year-old Martin Richard who was killed in the second blast.
Tsarnaev is accused of 30 federal crimes, 17 of which carry a possibility of the death penalty if he is convicted.
Closing statements will held on Monday, April 6.