DEA Workers Accused Of Running A Strip Club With Illegal Dancers, Prostitution
A former Drug Enforcement Administration agent and current technology specialist with the agency were arrested and charged this week for lying about owning a New Jersey strip club that employed undocumented workers and condoned prostitution.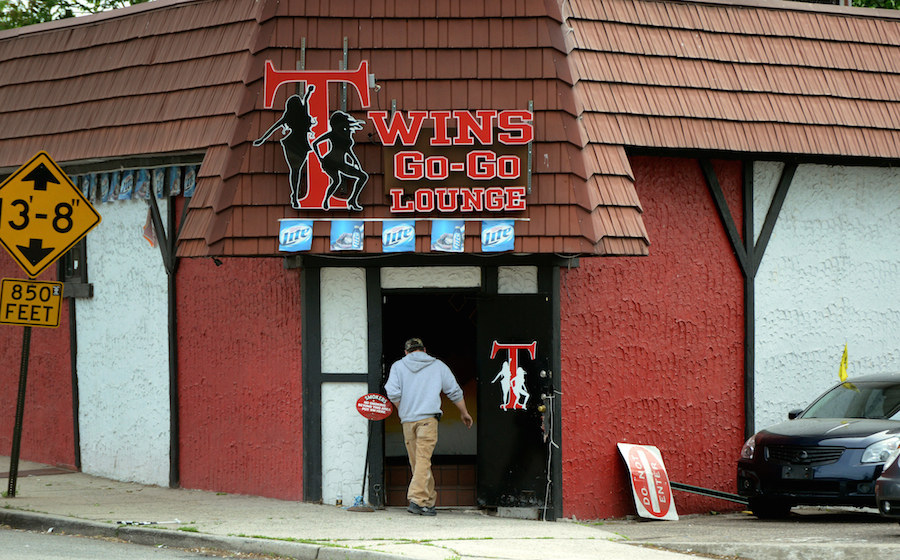 Two Drug Enforcement Administration (DEA) workers were charged this week with lying for not disclosing their alleged ownership stakes in a New Jersey strip club that hired illegal workers and permitted prostitution.
The unsealed complaint identifies David Polos, 51, a retired agent with the Drug Enforcement Administration, and Glen Glover, 45, a DEA Information Technology Specialist, as failing to acknowledge on their 2011 national security clearance forms their ownership and management stake in the Twins Plus Go-Go Lounge in Hackensack, New Jersey.
Polos resigned from the agency last month after more than 20 years with the agency and Glover has been placed on administrative leave, according to a DEA spokesperson.
The spokesperson said the agency cannot comment about the specifics of the case as it is an ongoing investigation.
According to the complaint, the FBI found more than $600,000 in cash deposits in a bank account associated with SA&G, a corporation created by Glover and other investors to buy the strip club.
The complaint says that Glover and Polos worked regular shifts at the club and made it known to other employees and patrons that they were law enforcement.
According to the complaint, at times, Polos' badge was visible and Glover wore a bullet-proof vest to the club on at least one occasion. During an argument with another owner, Polos "lifted up his pant leg, pointed to a gun on his ankle and said, 'This is the boss. I am the boss.'"
The investigation revealed that most of the dancers working at the Twins Go-Go Lounge were undocumented immigrants from Russia and Brazil. The complaint says the dancers talked about their illegal status while at work and dancers had to indicate that they were not U.S. citizens when they signed-in to work.
One dancer told investigators that Polos and other managers knew she was an illegal immigrant and allowed her to work double shifts to earn money to pay back her smugglers, who brought her to the U.S. from Brazil.
Investigators recovered text messages from Polos and Glover to other managers discussing club business.
During one exchange, Glover told another manager, "I'm coming with two state trooper they don't know I own the bar." The manager replied, "Copy, I will brief [other employees]."
During another text exchange, Polos joked with another manager about President Obama being in town and bringing him to the club to "check out" the dancers.
Emails recovered during the investigation from Polos, Glover, and other managers discussed $800 missing from the club, beer coolers not staying cold, and sweat suits being the preferred attire for receiving a lap dance.
The complaint says that on at least one occasion Glover "chastised" a bouncer for too frequently "checking the lap dance area for wrongdoing and disrupting dances."
According to the complaint, surveillance footage from inside the Twins Go-Go Lounge "revealed multiple instances of sexual contact between dancers and patrons, with money exchange afterwards" inside the club's lap dance room.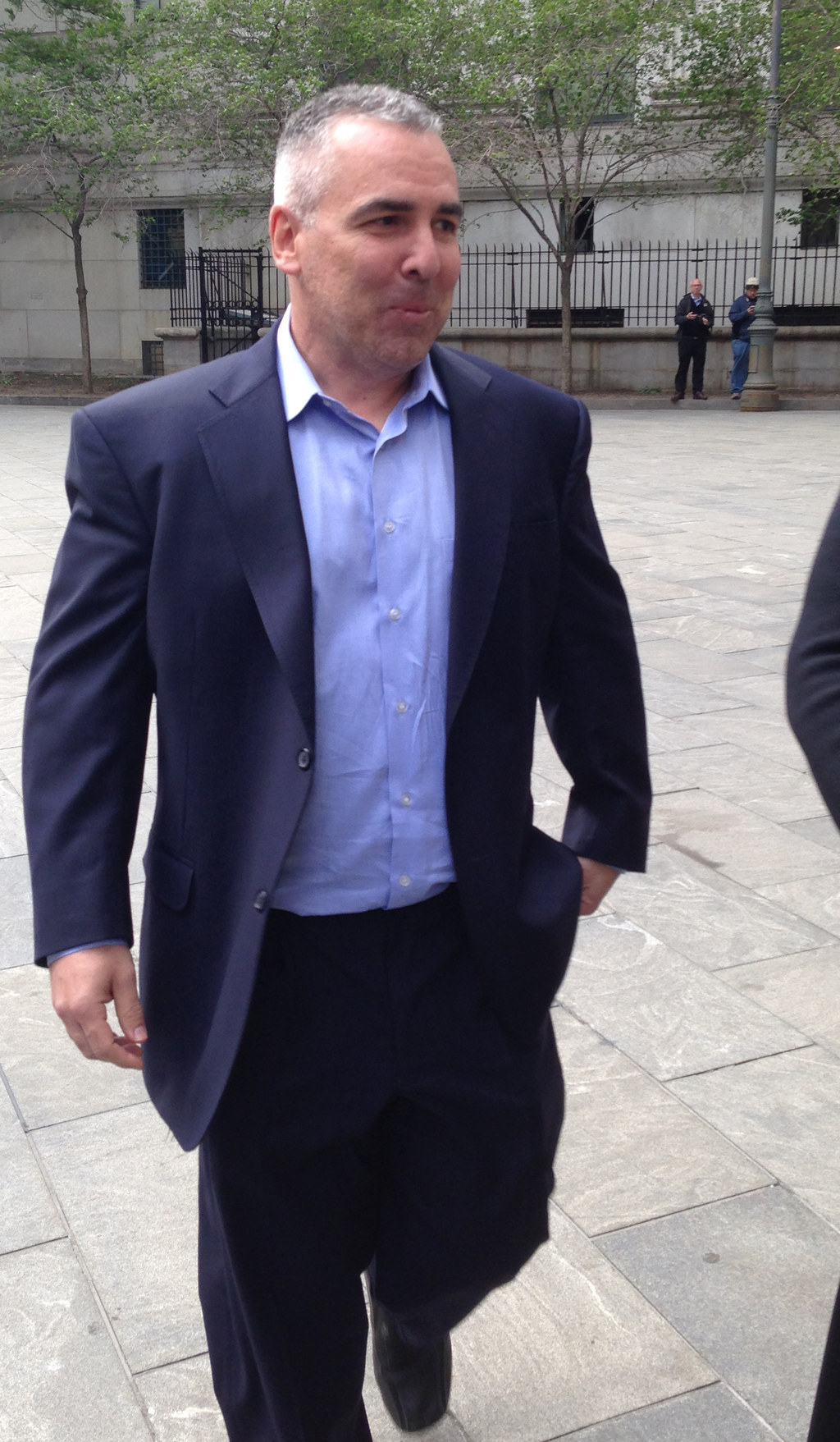 Glover and Polos were both arraigned Wednesday in New York federal court and released on their own recognizance. Each is charged with one felony count of making false statements and faces up to five years in prison if convicted.
After their court appearance, Polos's lawyer, Avraham C. Moskowitz, told the New York Times, "We believe these charges are unwarranted and meritless, and we look forward to fighting the charges and having Mr. Polos exonerated."
Glover's lawyer, Cathy Fleming, told the Times, "Mr. Glover is a well-respected, highly decorated long-term DEA employee. We're going to try this case in the courts, not in the press."
Announcing the charges Wednesday, Manhattan U.S. Attorney Preet Bharara said: "David Polos and Glen Glover had important and sensitive law enforcement jobs with the DEA. As alleged in the Complaint, they also had other secret jobs, which they concealed from the DEA in order to maintain their national security clearance, betraying the oaths they had taken and creating needless risk for the agency they worked for."