The Washington, DC, mayor's office released the body camera footage Tuesday that shows the aftermath of the fatal officer-involved shooting of Terrence Sterling. Officials confirmed in their release that the officer's body camera "was not activated until some moments after the shooting." [WARNING: GRAPHIC CONTENT]
The mayor's office identified the officer who shot Sterling as Brian Trainer, 27, a four-year member of the Metropolitan Police Department.
Police said Sterling was spotted "driving erratically" on his motorcycle on Sept. 11 around 4:20 a.m. When officers attempted to pull Sterling over, he rammed his motorcycle into the police cruiser's passenger door just as Trainer was trying to exit the car, according to police. Trainer then fired at Sterling, who was later pronounced dead at the hospital.
Trainer has been placed on administrative leave pending an investigation, police said.
The video footage shows Trainer and another officer performing CPR on Sterling. One of the officers was performing chest compressions, while the other is heard repeatedly saying, "Keep looking at me, bud. Keep looking at me."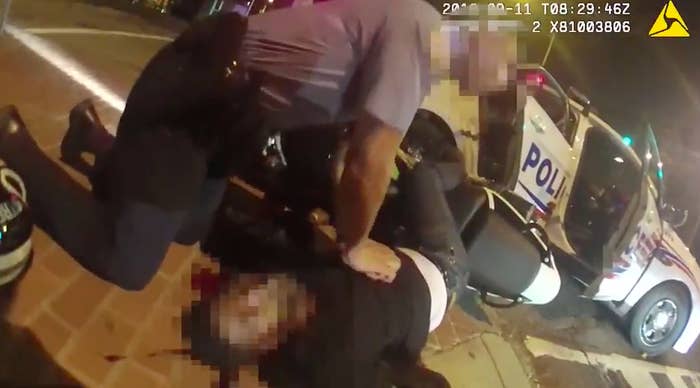 The Washington Post reported that the family is calling for a "transparent investigation" into Sterling's shooting.
"If the officer is innocent, then the community needs to know and the family deserves to know. But if the officer committed some form of wrongdoing or broke protocol, the community and the family deserves to know," said Jason Downs, an attorney with Murphy, Falcon & Murphy, who is representing the family.
The deputy mayor for public safety and justice, Kevin Donahue, said both the release of the video and Trainer's identity was authorized by Mayor Muriel Bowser, who "deemed the body camera footage to be in the public interest."
Donahue tweeted today that the investigation is ongoing.