Crack-Smoking Mayor Rob Ford Was A Clue On Jeopardy
"In 2013 Rob Ford, Mayor of this fourth largest city in N. America, first said he smoked weed, not crack...then yes, OK, crack, too."
Scandal for $800, Alex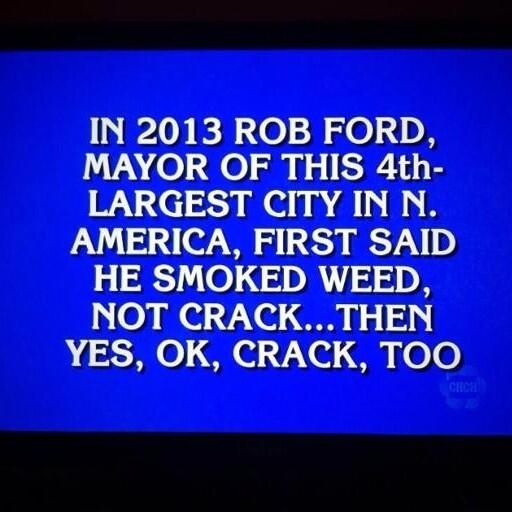 Not everyone in Toronto is happy about Jeopardy further cementing Ford's legend status. Toronto city councillor Shelley Carroll tweeted unhappily this morning and Coun. David Shiner called the question "inappropriate."
Other reactions suggest that Ford could have filled an entire Jeopardy category.