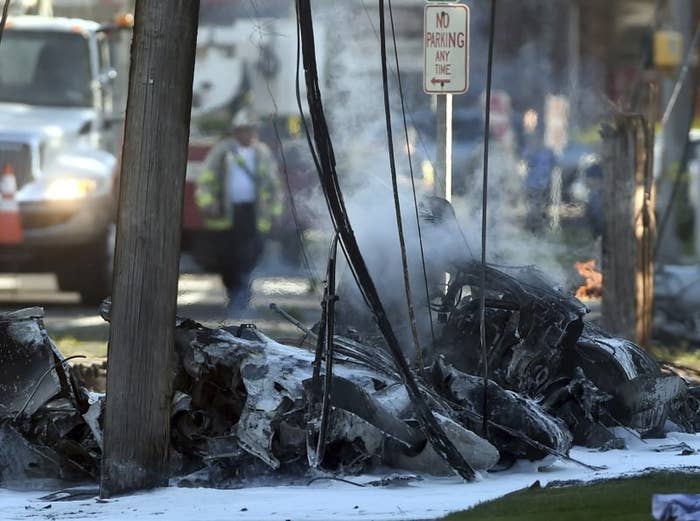 A small plane that crashed on a busy Connecticut street Tuesday, killing one, was brought down by an "intentional act," safety officials said Wednesday.

The National Transportation Safety Board (NTSB) said its initial investigation has found the crash was intentional.
"In light of that information and in accordance with established procedures the NTSB is in the process of transferring the lead for the investigation from NTSB to the FBI," the agency said in a statement.
The Federal Aviation Association also confirmed to BuzzFeed News that the FBI is now handling the investigation.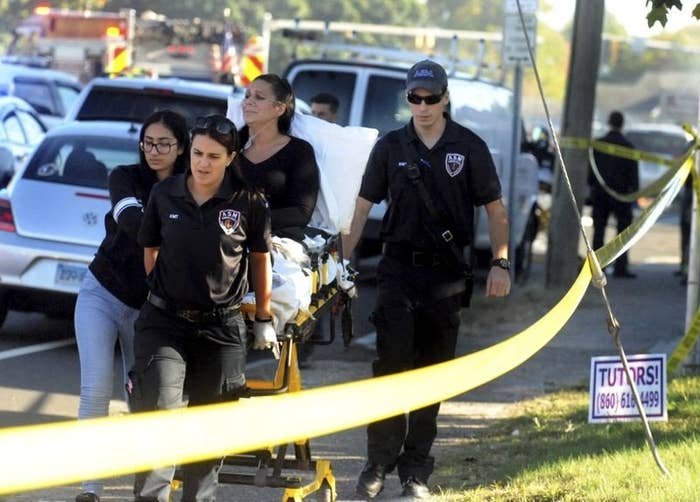 After taking off from Hartford-Brainard Airport, student pilot Feras M. Freitekh crashed the twin-engine plane near the offices of nearby defense contractor Pratt & Whitney, which manufactures jet engines, NBC Connecticut reports.
Officials confirmed that Freitekh died at the scene.

The only passenger, flight instructor Arian Prevalla, survived but was badly burned and rushed to the hospital.
East Hartford Mayor Marcia Leclerc told BuzzFeed News that Prevalla spoke to investigators at the hospital.
"There was information relayed from the survivor that it was intentional," Mayor Leclerc told BuzzFeed News.
However, Leclerc said rumors circulating that the crash was a suicide attempt were "contradictory" to what he had heard from police.
Leclerc said that investigators have no idea what the motive for the crash was at this point.
NBC News reports that the F.B.I. is searching Freitekh's home and his electronic devices.