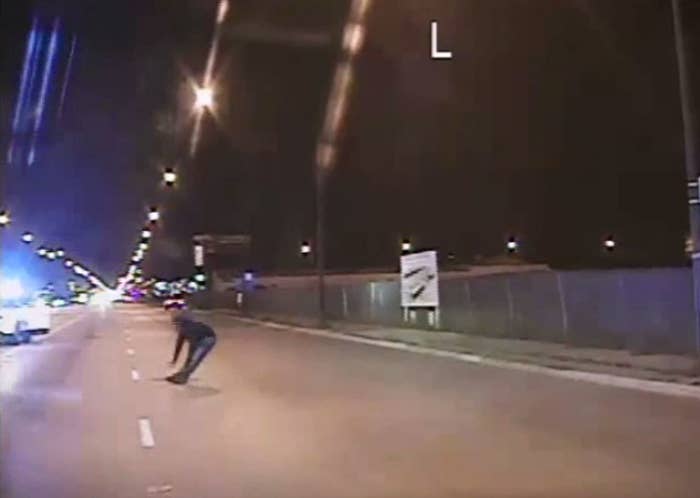 Chicago Police Superintendent Eddie Johnson recommended Thursday that seven officers who lied during the investigation of the Laquan McDonald shooting be fired.

The move by Johnson comes after Inspector General Joseph Ferguson issued his report, commissioned by the Independent Police Review Board, which reportedly recommended ten officers be fired for their roles in the Laquan McDonald case.
A spokesperson for the Chicago Police confirmed to BuzzFeed News that the Department will recommend the termination of seven of those officers to the Police Board, which will ultimately decide whether the officers will be fired.
"The officers have been relieved of their police powers prior to the determination of the Police Board. Two of the officers cited in the report have since retired," spokesman Frank Giancamilli said in a statement.
"With respect to the tenth officer, CPD respectfully disagrees with the OIG's recommendation for separation and feels that there is insufficient evidence to prove those respective allegations," he said.
Giancamilli said the Department's formal response was sent to the inspector general today.
The Department declined to release the names of the officers cited in the report.
Earlier this month, the Chicago Sun-Times reported that one of the officers involved in the probe, Deputy Chief David Mcnaughton, had announced his retirement. McNaughton had signed off on the story of the shooter, Jason Van Dyke, story that he feared for his life when he shot McDonald.
"Officer Van Dyke fired his weapon in fear of his life when the offender while armed with a knife continued to approach and refused all verbal direction," McNaughton wrote in his report, the Sun-Times reported.
In November, Van Dyke was charged with murder after video released on the incident showed that McDonald was walking away from the officer at the time he was shot.