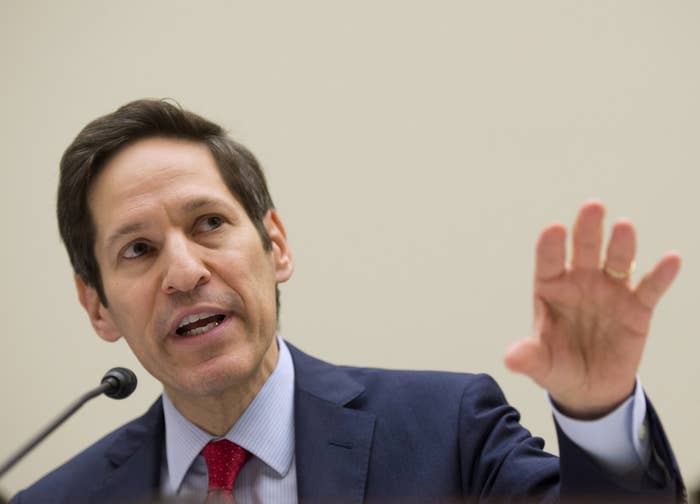 "It is the world's first Ebola epidemic," said Dr. Tom Frieden, Director of the Centers For Disease Control, returning from a tour of West African countries battling the Ebola outbreak.
In an interview with CBS This Morning on Monday, Frieden said Ebola is "spiraling out of control" in West Africa. "It's bad now, it's going to get worse in the very near future."
So far, there have been more than 3,500 reported cases of Ebola and 1,552 deaths during the outbreak, according to the World Health Organization.
The WHO said that the number of Ebola cases could eventually exceed 20,000 — over six times as many as those currently known to doctors.
"There is still a window of opportunity to tamp it down, but that window is rapidly closing," Frieden said.
During a press briefing Monday on his West Africa trip, Frieden described the working conditions doctors and aides are facing in the region as "roasting hot."
"Sweat pours down into your goggles, your eyes," Frieden said.
Frieden said he met with burial teams whose families and communities would not let them sleep in their homes for fear of exposing the virus.
Frieden also called the shortage of food and supplies in the region "a big problem."
An American doctor working with SIM USA has tested positive for Ebola in Monrovia, Liberia, the missionary group said today.
SIM USA said the doctor was not treating Ebola patients and immediately isolated himself, SIM said. It is unclear how the doctor contracted the virus.
The doctor, whose identity has not been released, is the third American to reportedly contract Ebola during the outbreak.
In a video posted to the State Department's YouTube channel, President Obama called on people in West Africa to "get help immediately" if they believe they're coming down with Ebola symptoms.