Carlos Santana Reunites With Homeless Ex-Bandmate, Invites Him To Rejoin Santana
A heartwarming reunion, thanks to a local TV station.
This is Marcus "The Magnificent" Malone.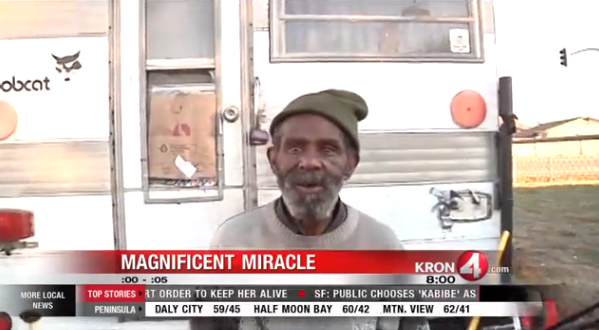 A local Bay Area news station interviewed Marcus randomly earlier in December while producing a segment on illegal dumping.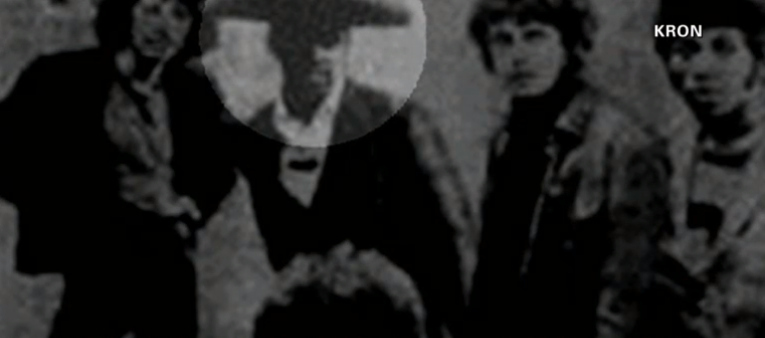 After the report aired, Carlos Santana went looking for Malone in Oakland.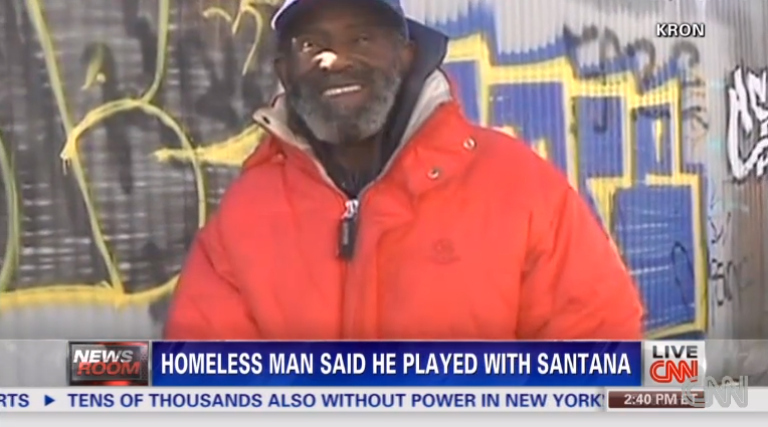 After Santana verified that Malone was indeed his former percussionist, KRON located Marcus and reunited him with his former bandleader last week.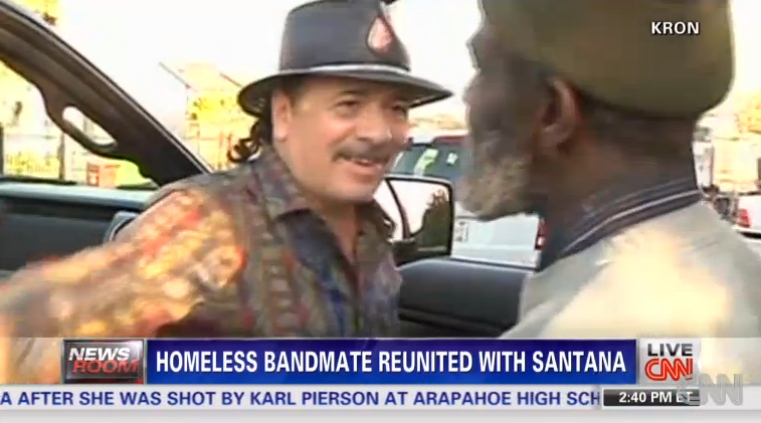 In a follow-up report by CNN, Santana said that he is setting up Malone with an apartment and has invited him to play on the band's new album, which will feature a track titled "Marcus 'The Magnificent' Malone."