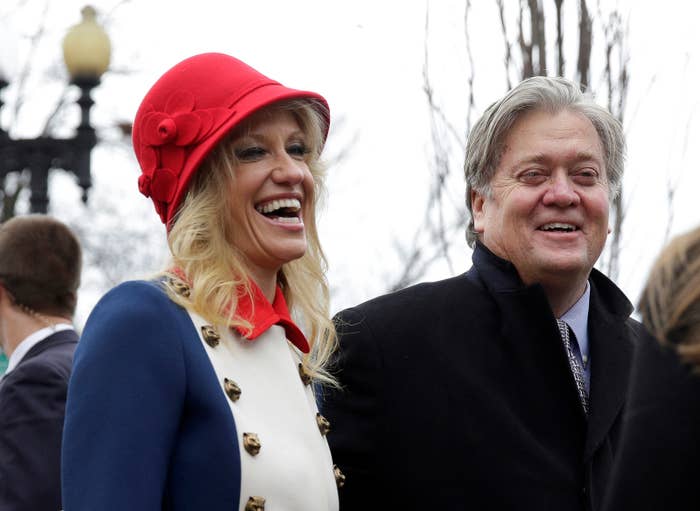 White House senior adviser Kellyanne Conway has said she misspoke when she referenced the "Bowling Green massacre" — an event that never happened — in a Feb. 3 interview defending President Trump's travel ban on MSNBC.
But now it appears that Conway mentioned the nonexistent attack in at least two other interviews — with Cosmopolitan and TMZ — before her MSNBC appearance.
"I bet it's brand new information to people that President Obama had a six-month ban on the Iraqi refugee program after two Iraqis came here to this country, were radicalized and they were the masterminds behind the Bowling Green massacre," Conway said on Hardball With Chris Matthews. "Most people don't know that because it didn't get covered."
This statement is inaccurate. There was no such thing as the "Bowling Green massacre" — it did not happen. And Obama didn't ban Iraqi refugees from entering the country for six months.
What Conway was referencing was the case of two Iraqi men who entered the US as refugees, Waad Ramadan Alwan and Mohanad Shareef Hammadi. In 2011, they were accused of trying to transport weapons and money to al-Qaeda in Iraq. The men lived in Bowling Green, Kentucky, but there is no evidence that they were planning an attack on US soil. The case prompted President Obama to order the re-vetting of 58,000 Iraqi refugees already living in the country, but no travel ban was ever instituted.
After she was trolled hard for the comment, Conway responded on Twitter saying that she misspoke and meant to say "Bowling Green terrorists." And an interview with Fox News, Conway called critics of her mistake "haters," adding, "I misspoke one word. The corrections in the newspapers that are attacking me are three paragraphs long every day."
But on Monday, Cosmopolitan writer Kristen Mascia reported that Conway mentioned the "masterminds behind the Bowling Green massacre" in a telephone interview with the magazine on Jan. 29.

Mascia wrote that Cosmopolitan didn't print the "Bowling Green massacre" quote at the time. But after the fallout from Conway's interview on MSNBC, Mascia and her editors reviewed her transcript and decided to publish the quotes in a new post.
During the Cosmopolitan interview, Mascia writes, Conway made the same claim that President Obama placed a temporary ban on Iraqi refugees after the "Bowling Green massacre."
"He did, it's a fact," Conway said to Mascia. "Why did he do that? He did that for exactly the same reasons. He did that because two Iraqi nationals came to this country, joined ISIS, traveled back to the Middle East to get trained and refine their terrorism skills, and come back here, and were the masterminds behind the Bowling Green massacre of taking innocent soldiers' lives away."
Mascia reached out to the FBI to verify Conway's comments and a spokesman told her "a couple of your facts seem incorrect" and pointed her to the Justice Department's press release on the case.
According to the release, the FBI began investigating Alwan after US forces recovered an unexploded improvised explosive device in Iraq with his fingerprint on the bomb. Both Alwan and Hammadi later discussed carrying out bombings in Iraq before they came to the US — evidence that they were radicalized before they left Iraq, not while they were in the US, as Conway told Cosmopolitan.
Later in the investigation, an undercover FBI agent posing as an operative told Alwan and Hammadi that he shipped weapons and money to Iraq. The undercover agent recruited the pair to help him and the two Iraqis assisted the agent in transporting weapons — including machine guns, rocket-propelled grenade launchers, Stinger missiles, and C4 plastic explosives — to a storage facility believing that they were going to be shipped to Iraq. The men also delivered cash to a tractor trailer.
Alwan and Hammadi both pleaded guilty and were convicted of terrorism charges.
Cosmopolitan asked for clarification, and said Conway told them: "It was a plot to massacre and they were Bowling Green terrorists. That's what I should have said. I clarified." She added later, "Frankly they were terrorists in Bowling Green but their massacre took place in Iraq."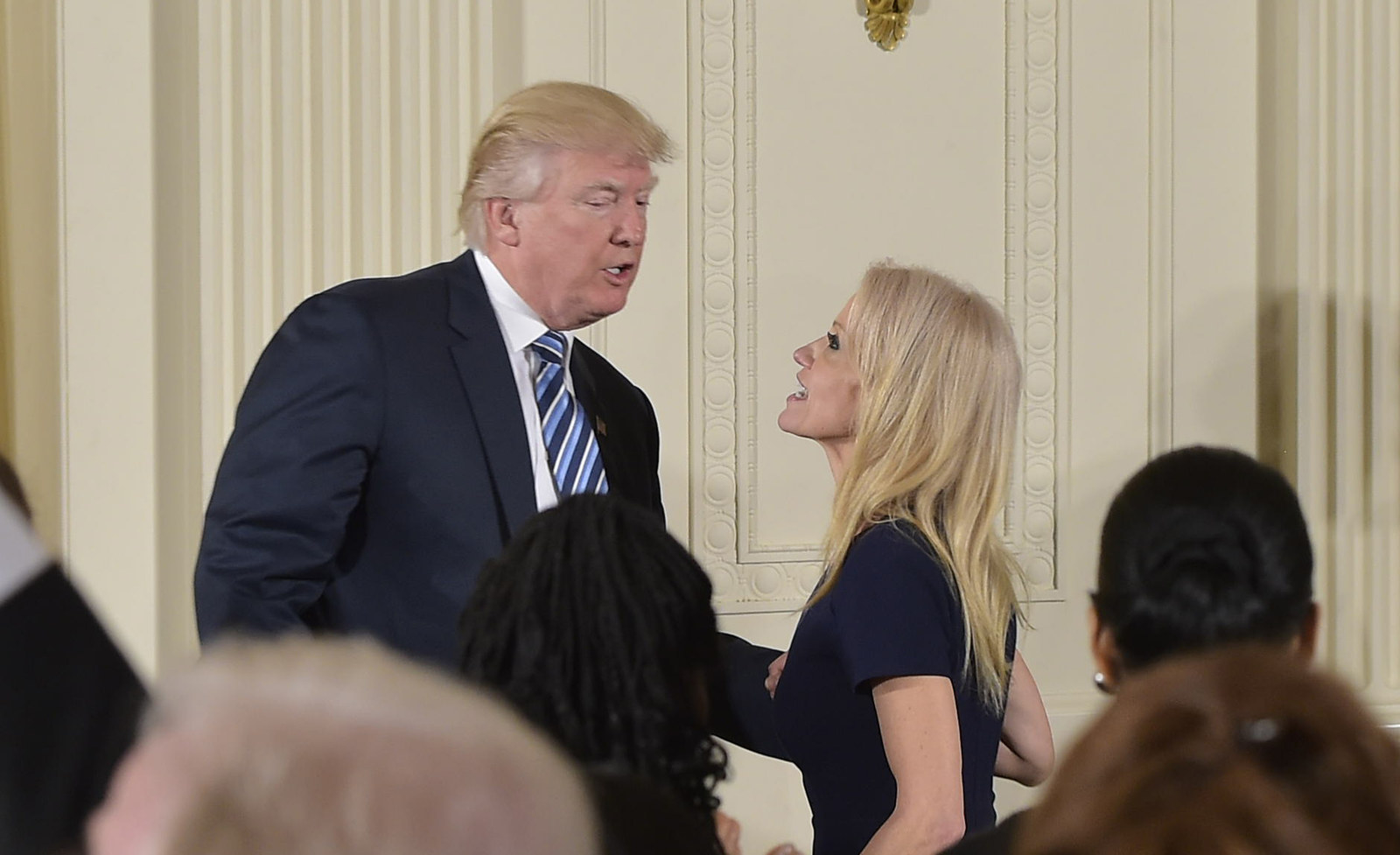 The Daily Beast also reported on Monday that Conway referenced the nonexistent Bowling Green attack in an interview with TMZ on the same day she spoke to Cosmopolitan.
"President Obama suspended the Iraq refugee program for six months in 2011 and no one certainly covered — I think nobody noticed," Conway said. "He did that because, I assume, there were two Iraqis who came here, got radicalized, joined ISIS, and then were the masterminds behind the Bowling Green attack on our brave soldiers."

She later issued a comment to the Daily Beast, saying, "The terrorists were in Bowling Green and their attack occurred in Iraq."
BuzzFeed News has reached out to the White House for comment.