Boston Bombing Suspect's College Friend Found Guilty Of Obstruction Of Justice
Azamat Tazhayakov, college friend of the accused Boston bomber Dzhokhar Tsarnaev, has been found guilty of removing items, including explosive powder, from Tsarnaev's dorm room three days after the Boston Marathon attack.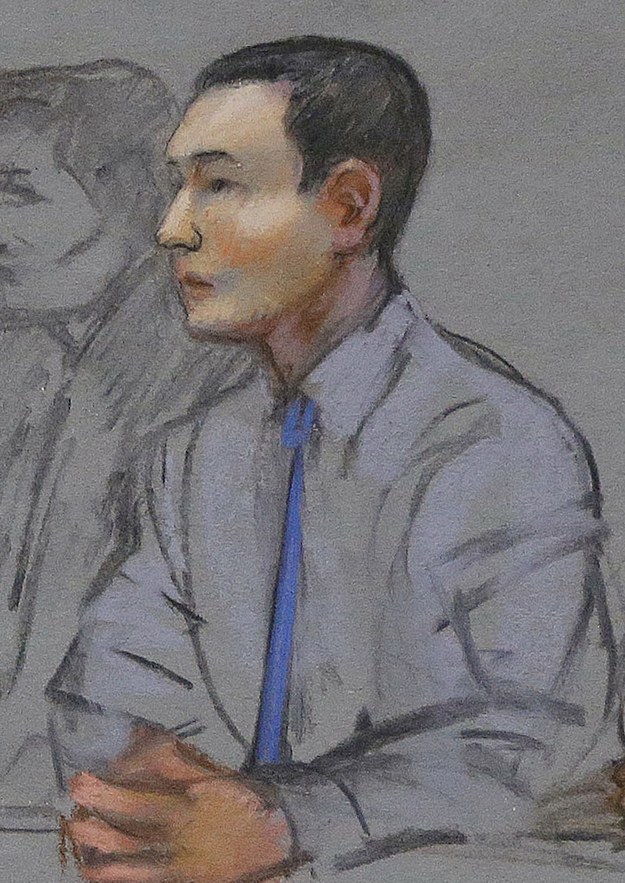 A jury has found Azamat Tazhayakov, college friend of accused Boston Marathon bomber Dhzokahr Tsarnaev, guilty of obstruction of justice in U.S. federal court. He faces up to 25 years in prison.
Tazhayakov was accused of removing items from Tsarnaev's UMass-Dartmouth dorm room three days after the attack. Three people were killed and more than 260 were injured when two bombs exploded near the finish line of the 2013 Boston Marathon.
Prosecutors argued that Tazhayakov and Dias Kadyrbayev took Tsarnaev's backpack, containing fireworks that had been emptied of their explosive powder, from Tsarnaev's dorm room hours after the FBI released images of Tsarnaev as a suspect.
The Boston jury, deliberating since last Wednesday, found Tazhayakov not guilty of a similar charge of obstruction and conspiracy related to a laptop.
Sentencing for Tazhayakov has been set for Oct. 16.
Photos released by the U.S. Attorney's Office and presented as government evidence during the trial of Azamat Tazhayakov shows items that had been retrieved from a landfill in New Bedford, Mass., during the investigation of the Boston Marathon bombing.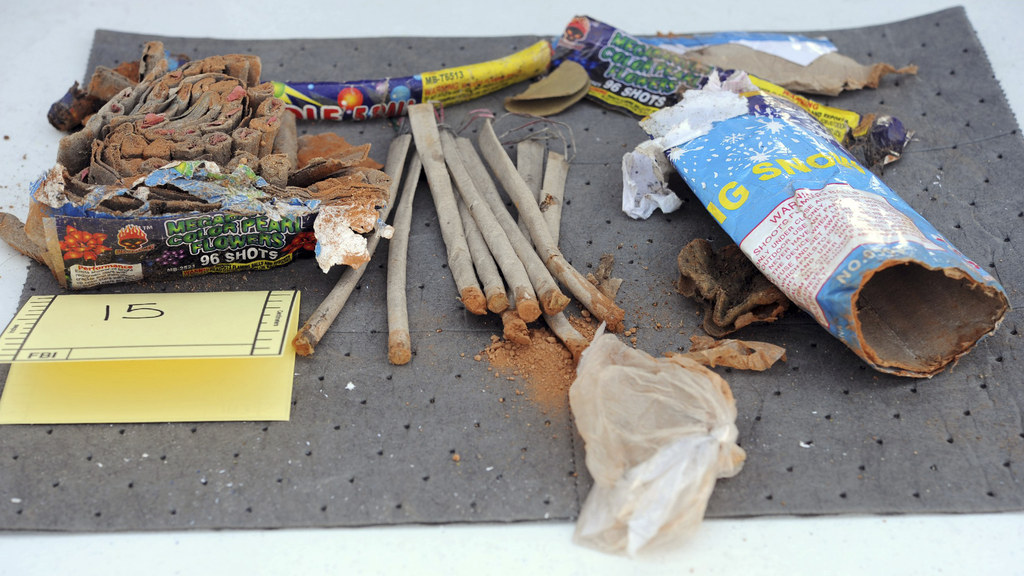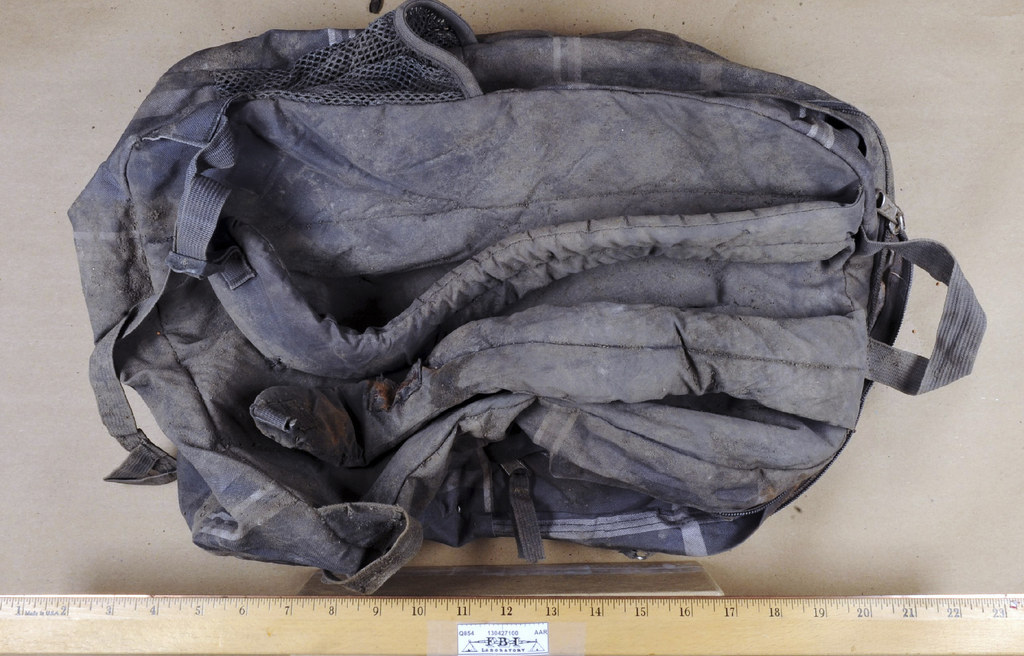 Video shown during Tazhayakov's trial purports to show Tsarnaev entering a UMass-Dartmouth gym a day after the Boston Marathon bombings.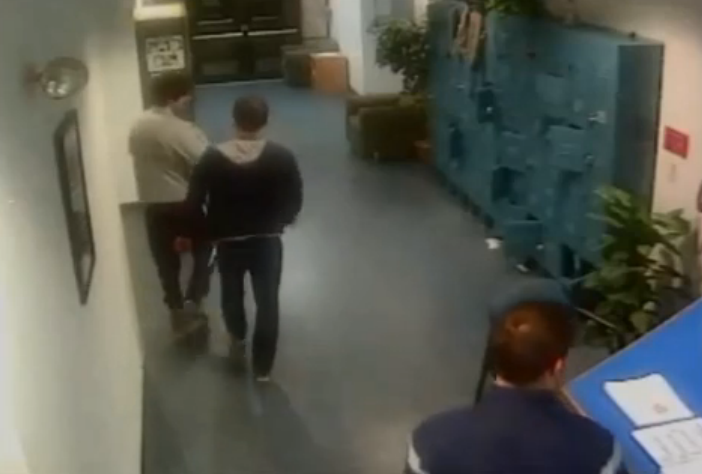 Tazhayakov is the first of three of Tsarnaev's friends to go to trial on obstruction charges.
His roommate, Dias Kadyrbayev, faces the same charges, and his trial is scheduled for early September. A third friend, Robel Phillipos, is charged with lying to authorities when he was allegedly at Tsarnaev's dorm room on the night the items were taken.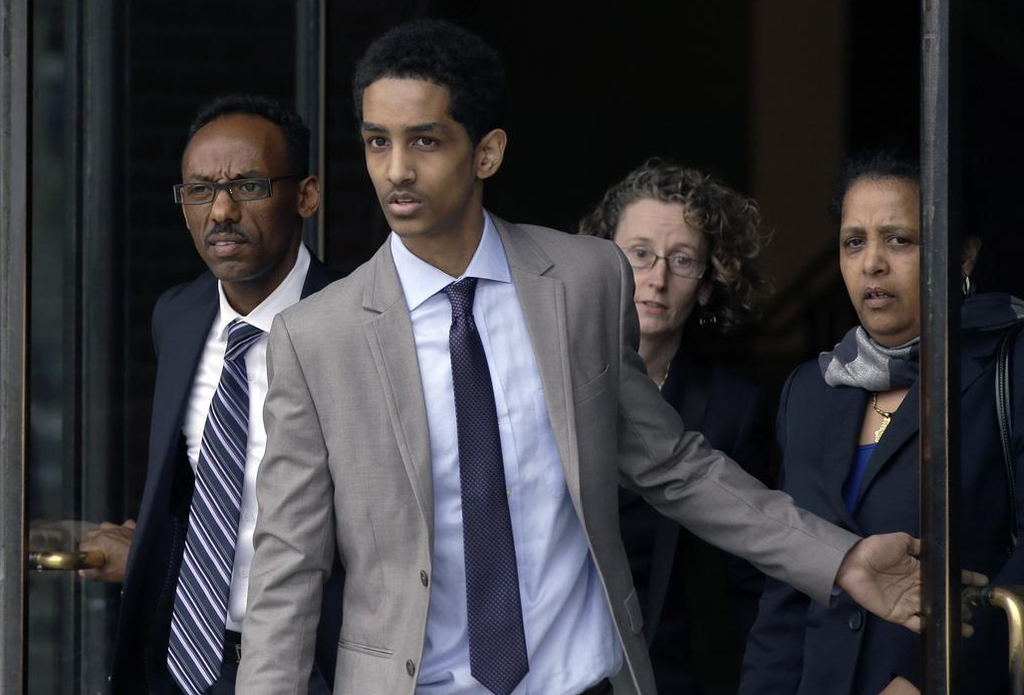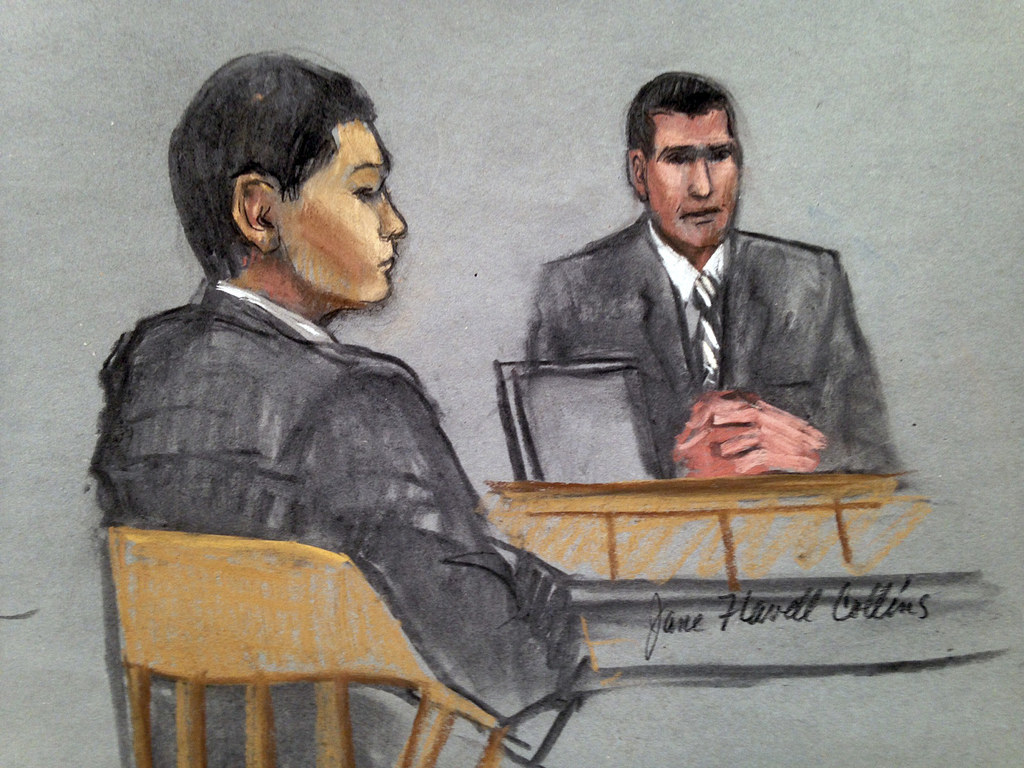 Tazhayakov is expected to appeal the verdict.