Boston Bomber Tsarnaev Wants New Trial Based On Jury's Social Media Exposure
Dzhokhar Tsarnaev claims that the jury in the Boston Marathon bombing trial could not have avoided the "intense and all-encompassing community immersion" on social media during the trial.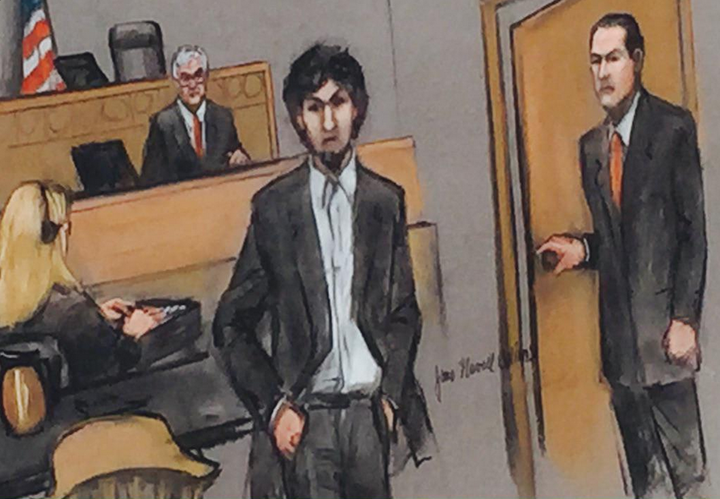 Defense attorneys for convicted Boston Marathon bomber Dzhokhar Tsarnaev, who was sentenced to death in May over the deadly 2013 attacks, on Monday demanded a new trial, claiming that jurors were exposed to an "intense and all-encompassing community immersion" on social media during the trial.
In a memorandum filed to support Tsarnaev's motion for a new trial, the defense claimed that the "saturation of the trial jurors' own social media feeds" with, for example, stories about the trial, the Boston Marathon, and Tsarnaev's family traveling to the U.S. to appear in court "demonstrates a constitutionally-intolerable level of risk to the fairness of the trial."
Essentially, the motion renews the original defense argument that Tsarnaev could not receive a fair trial with an unbiased jury in the state where he carried out the 2013 attacks. However, now his team is arguing that the jurors were biased based on the content in their social media feeds presumably posted by friends and followers.
In the memo, Tsarnaev's attorneys state that even if all the jurors did in fact strictly adhere to the court's orders to refrain from researching and reading about the case on social media, "the breadth and depth of inflammatory images, headlines, and comments that regularly passed through their social media feeds supports the argument that the trial should not have proceeded in Boston."
On May 15, Tsarnaev was sentenced to death for his role in the most infamous terrorist attack on U.S. soil since Sept. 11, causing the death of four people and injuring more than 260.
Tsarnaev's team included "supporting materials" for each juror that were redacted in the memo. A motion to release the identities of the jury is pending, but, as it presently stands, both the defense and prosecution are under order not to reveal the identities of the men and women who decided Tsarnaev's fate. As such, the 13 pages containing the materials that support the defense's claim with social media posts are completely blacked out.