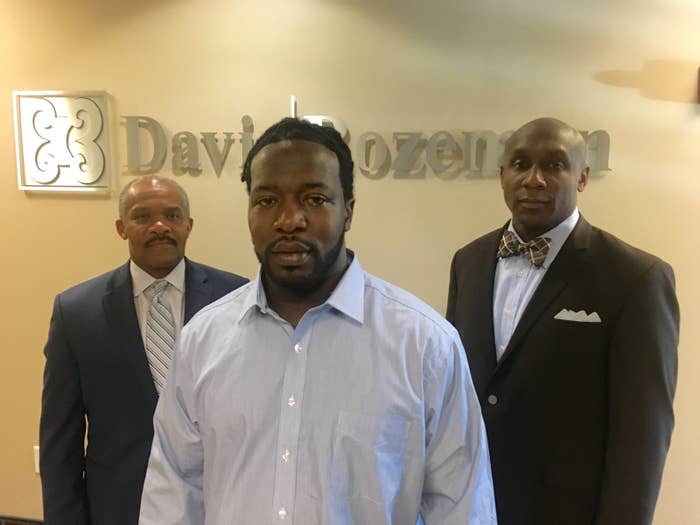 Shortly after midnight on September 13, Jackson, Georgia, police officer Sherry Hall was on patrol when she was shot in the abdomen area of her body armor. She called in the shooting, reporting that she returned fire but the gunman fled.
"He shot me, he really shot me. Why did he shoot me? I'm just trying to help him." Hall told CBS 46 in an interview after the shooting.
The details of the incident created havoc in the neighborhood where Hall had been shot as police put out reports that the suspect remained at large. But in the days after the shooting, even more tension was created in the city when investigators zeroed in on a suspect who lived less than 100 yards from where Hall had been shot — 40-year-old, lifelong Jackson resident Rodreikus Scott.
As she recovered from her wounds, Hall was interviewed by agents from the Georgia Bureau of Investigation (GBI) assigned to track down the person who had shot her. She gave them the description of black man about 6-feet tall, weighing roughly 240-lbs, with pulled-back black hair, wearing a florescent green t-shirt and black jogging pants. From her description, investigators pulled together a sketch of the suspect, which they used to create a photo line-up of suspects. And from that line-up, Hall picked out Scott.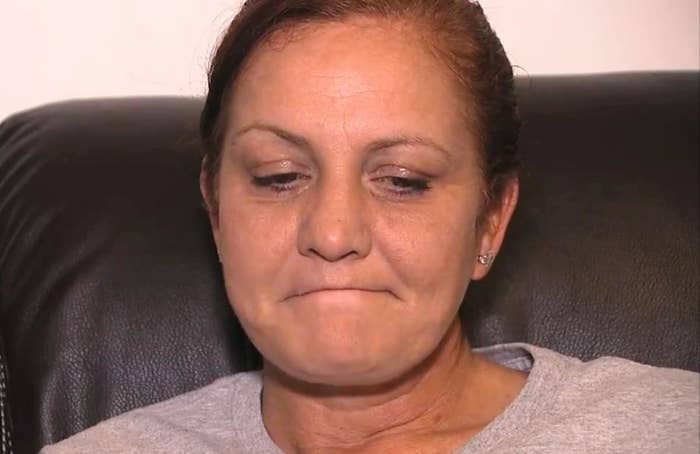 In the days after the shooting, Scott says that GBI agents came to his house and questioned him about the shooting. He denied the accusations that he shot Hall. In an interview with BuzzFeed News, Scott for the first time discusses details of his interrogation.
"They searched me, they searched my home, they made me take my clothes off in front of my little girl," Scott says.
Scott was never arrested. But he says he was interrogated for over an hour on two occasions that day. He also says he believes that he was being surveilled by a black Chevy Tahoe truck during the time he was suspected of the shooting.
Scott adds that people in his neighborhood became aware that he was a suspect in the case, causing some alarm in a neighborhood still reeling from the reports that a gunman was on the loose.
"It made me feel terrible. It made me feel bad, man. Just terrible," Scott said.
He became increasingly paranoid and had trouble sleeping. When asked by GBI agents if he would take a lie detector test to further prove his story, Scott said he absolutely would take the test. But then a week passed, and Scott never heard any follow up from investigators.
Then, two weeks after the incident, news broke that Hall's entire story was untrue. The GBI said Hall had in fact shot herself and fabricated the story of the gunman.
After reports that Hall lied, Jackson Mayor Kay Pippin said in a statement she was "disappointed on so many levels" and apologized to the people of Jackson.
"The truth is the officer did something wrong," Towaliga County District Attorney Richard Milam said. "She will be prosecuted and brought to justice."
But none of the officials called Scott. He says he had to learn that he was no longer a suspect in the case like everyone else — by watching the news.
He says he did eventually speak to Jackson police chief James Morgan. After news broke that Hall lied, Scott was at the police station to pick up a report after a minor traffic accident.
"The Chief came out to the parking lot and asked to speak with me," Scott said. "He told me straight up, that it was a lie. That she stood up and lied."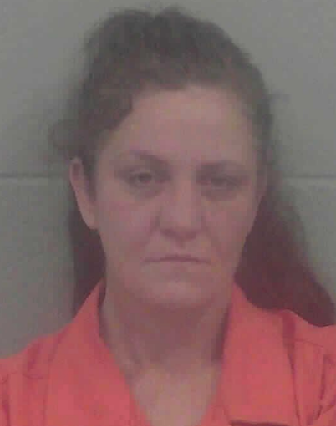 On September 21, 2016, Hall was fired by the Jackson police. After she was fired, CBS 46 revealed that more than twenty years earlier she had a previous felony conviction for first-degree criminal damage to property. She was fined $1,700 and received five years of probation. Jackson police confirmed to local media that they knew about Hall's criminal record, but she was cleared by department standards before she was hired.
On October 3, GBI announced that Hall was arrested on four charges: false statements, tampering with evidence, interference with government property, and violation of oath of office.
GBI said that in three different interviews she told them that she had been shot by a black man. After reviewing video evidence from Hall's police cruiser, investigators interviewed her a fourth time. During the fourth interview, GBI officials said Hall watched the video and at that time "stopped cooperating" with investigators.
"The investigation has now revealed that there is no, and never was, a suspect shooter at large in Jackson, Georgia," GBI officials said.
Scott and his attorneys say they are in communication with city officials and hoping to get a formal apology to give him closure in the case. As for a lawsuit against the city or the police, they say they are not ruling out litigation against anyone at this point.
"We're very concerned that this came out as a victimless crime. Mr. Scott was harmed by this. It wasn't just a boogeyman or a fairytale," Scott's attorney, Mawuli Davis, told BuzzFeed News.
The investigation into Hall is still ongoing and no charges have been filed against her. Authorities have yet to announce a possible motive for why she shot herself. Scott and his attorneys say that they feel prosecution of the officer is "absolutely necessary."
"We know that if Mr. Scott had planted evidence he would be prosecuted to the full extent of the law," Davis said.