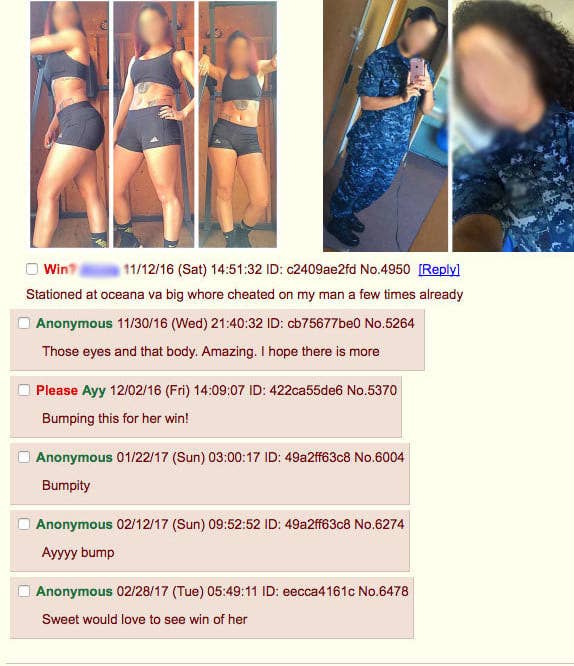 Two senators on the Armed Services Committee, Joni Ernst and Kirsten Gillibrand, introduced a new bill Thursday to combat sexual harassment and revenge porn in the military and by implementing a number of training programs — including social media training for troops entering boot camp.

The legislation, titled Educating Servicemembers in Training On Prevention (E-STOP) Act, comes after reports of an online nude photo scandal in the US military where possibly thousands of photos of female Marines were shared on websites and social media without their consent.
Reports of the scandal, which first focused on a closed Facebook group including thousands of veterans and active-duty Marines, has prompted a Defense Department investigation.
After the news broke, it was revealed that the scandal went beyond just the Marines and the single Facebook page. Business Insider first reported that a message board website called AnonIB contained a dedicated board for military personnel featuring dozens of conversations among male military members asking for "wins" — i.e. naked photographs — of certain female service members.
"Sexual assault and disgusting online activity will continue to plague our nation and our military until we take concrete steps forward to address this horrific issue and change the culture within our society," said Senator Ernst, a combat veteran and Republican, in a press release announcing the new bill.
"We've seen from the Defense Department's own sexual assault crime data and from the shameful scandal involving cyber misconduct that military sexual assault is still as pervasive as ever," added Senator Gillibrand, a Democrat.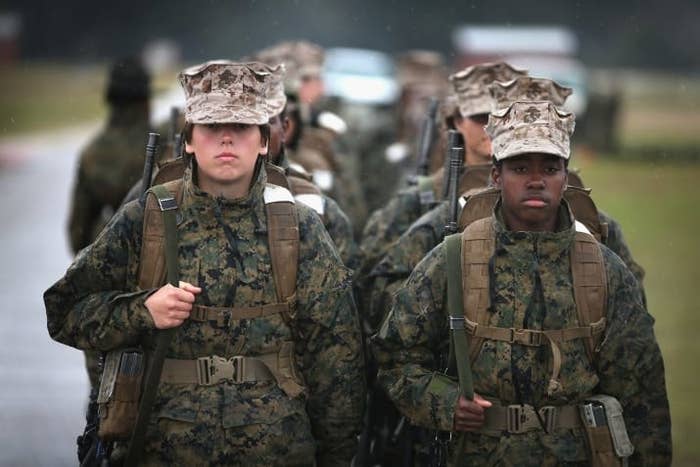 If passed, the bill would mandate the DOD develop and implement sexual assault prevention training for servicemembers in the Delayed Entry Program — a program for servicemembers who have taken the oath of enlistment, but are waiting to depart for basic training — that would cover the proper use of social media.

The senators cite a 2016 DOD report estimating that 14,900 US military personnel experienced a sexual assault — which is is down slightly compared to 20,300 when the last comprehensive canvas was conducted in 2014.
"This legislation gives the military an opportunity to lead by example, and it ensures they don't create an ineffective computer-based teaching program to do it," Ernst said in the press release. "The military can help prevent sexual assaults and horrific online activity from happening in the first place by sitting down and talking with service members about what is right, and what is wrong."