The manufacturer of the Bushmaster AR-15 argued in a court filing this week that making company secrets public as part of a lawsuit they face from the victims of the Sandy Hook Elementary School shooting will harm business.
Remington Arms filed a motion for a protective order to curtail the exposure of its business assets in the civil case brought by some of the families of those killed inside in the elementary school on Dec. 14, 2012.
Remington makes the rifle used by gunman Adam Lanza, who gunned down 26 children and teachers.
As part of their lawsuit, families of victims have asked Remington to turn over its marketing materials in the belief that they will show that company intentionally marketed its high-powered rifles as "weapons of war" to civilians who had no business owning such guns.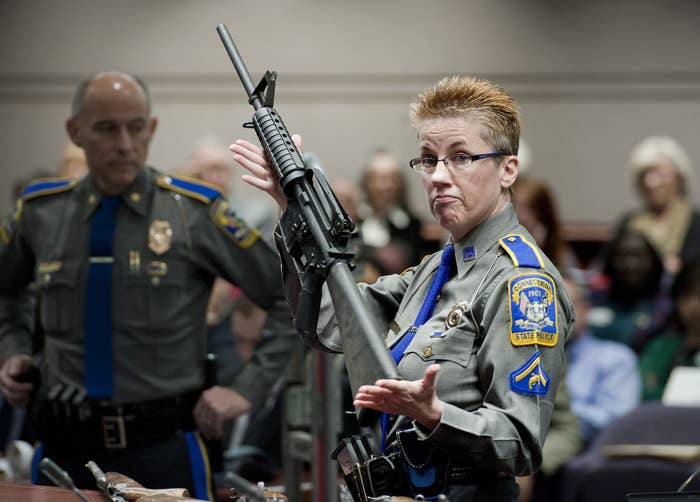 Remington, however, claims that the public disclosure of proprietary information, such as market research, branding, promotional, and sales strategies, would cause financial harm and be of value to competitors.
In the filing, Remington contends that it is not trying to deny the plaintiffs or their attorneys access to the documents, but instead is asking the court to make the materials confidential and only available to the select group of people involved in the case.
The co-defendants in the case, gun distributor Camfour, Inc. and Riverview Sales, the store where Lanza's mom purchased the weapon, signed on to the motion.
Attorneys for the families have not said whether they will oppose the motion.
"Transparency is the cornerstone of our civil justice system and this case should be no exception," Josh Koskoff, an attorney representing the families, said. "With that principle in mind, we will evaluate their motion and respond accordingly."
Meanwhile, both sides are waiting to hear from the judge on a motion by the defendants to have the case thrown out altogether.
Remington and the other defendants have argued the case should be stricken under a 2005 federal law known as the Protection of Lawful Commerce in Arms Act that protects firearms dealers from liability when one of their products is used in the commission of a crime.
Judge Barbara Bellis is expected to rule in the fall on whether the case will move forward, but has ordered that discovery in the case should move forward in the meantime.