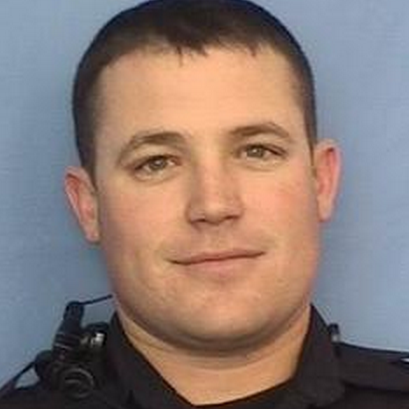 Last year, Albuquerque police officer Jeremy Dear became the city's first law enforcement official fired for failing to activate his on-body camera during a fatal shooting incident. In April, Dear had shot Mary Hawkes, a 19-year-old suspected car thief, in the line of duty.
Albuquerque Police Chief Gordon Eden fired the six-year veteran in December, following a months-long internal investigation, for "insubordination," "untruthfulness," and for violating department policy.
Dear wants his job back. Starting Wednesday, he will plead his case before the City of Albuquerque Personnel Board. A decision won't be made for at least 90 days, Dear's lawyer Tom Grover told BuzzFeed News.
At his hearing, Dear will argue that he did not break the department's policy of recording every incident with a body camera, because it simply didn't exist at the time of the shooting. (BuzzFeed News has asked the Albuquerque Police for a copy of this policy and when it went into effect and is waiting to hear back.)
Dear will also argue that it was the department, not him, who has been untruthful and misleading with the public. In the wake of the Hawkes incident, video surfaced that showed Dear telling department investigators that his body camera came unplugged before the shooting. Yet the department withheld Dear's side of the story and maintained that it was still unclear why Dear's camera didn't record the incident.
Dear's hearing is more than one former officer's plea to get back his badge, gun, and uniform. Inside the proceedings, witnesses will rehash one of the department's most mysterious killings to date.
Outside, the Albuquerque police are still reeling from the U.S. Department of Justice's scathing April 2014 report that detailed a pattern of excessive force by the department.
The case could also have implications for police departments around the country. Many departments have outfitted their patrol officers with body cameras and are struggling to create and enforce policies for the new devices in the wake of outrage provoked by police shootings of unarmed black men across the country, in which few officers have been indicted, let alone punished.
In a statement following Dear's firing, Grover said, "What this department has done today is made it clear to every officer out there that you will record every encounter all the time or you will be fired and that is not good police policy."
Grover, a former APD cop, says Dear's case is "ground zero" for investigations into police using body cameras around the country.
"It's a flawed policy," he said. "There are simply some places you can't record people."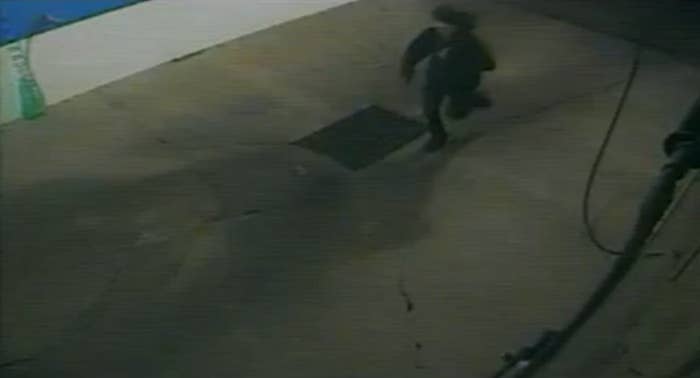 On April 21, 2014, Dear shot Hawkes after she led police on a foot chase through a trailer park in Albuquerque's notorious Southeastern district, known as the "War Zone" because of its reputation for violence and gangs.
At 3 a.m., officers identified Hawkes as a suspect after they found her personal belongings in an abandoned Ford F-150 truck that had been reported stolen 11 days earlier, according to the police.
At around 6 a.m., Dear and another officer spotted Hawkes in the War Zone. She saw them and took off running. Dear quickly hopped out of his patrol car and chased after her on foot.
Surveillance video recovered from a local gas station that night shows Hawkes running through the parking lot with an object in her hand that police say is the gun they later recovered next to her body.
Dear caught up with Hawkes at the edge of the trailer park at the corner of Wyoming and Zuni. According to Dear, Hawkes turned and pointed her weapon at him. Dear drew his gun and commanded her to "drop it, drop it…"
Dear shot Hawkes three times — once each in the head, neck, and chest — and she died on the sidewalk.
"The suspect stopped, turned, and pointed a handgun at close range. The officer fired at the suspect," according to a statement from Chief Eden.
According to Dear, his body camera was attached to his uniform either on or near his collar. From the camera, a cable went down his torso to the battery pack attached to his belt. At some point during the pursuit, Dear's camera had come unplugged and there was no video evidence of the deadly incident.
Hawke's death was the first police shooting in Albuquerque to occur after the DOJ issued its 46-page report on the police department. The incident sent familiar shockwaves through the community.
According to the DOJ report, since 2010, there have been 37 police shootings in Albuquerque, 23 of them lethal. In a city of 550,000 residents, the APD was fatally shooting people at twice the rate of Chicago police per capita in the past four years and eight times that of New York City police. Hawkes became the twenty-fourth person killed by an APD officer in four years.
Mary Hawkes' friends described her as a "troubled child," but also as a leader with a big heart.
She grew up in foster care and from a young age was in and out of juvenile detention centers.
"Mary was one of the smartest kids I knew," said Audra Blea, one of Hawkes' friends and a former mentor.
Blea met Hawkes at a transitional facility for at-risk youth coming out of juvenile detention when she was 16.
"She used to fight a lot. She ended up having a black eye the day I met her," Blea said.
In 2011, Hawkes was charged with criminal sexual contact of a child under 13. She was convicted of a lesser battery offense.
In January 2014, Hawkes pleaded guilty to drinking alcohol in public and concealing her identity. A shoplifting charge was dismissed.
Hawkes had been unemployed for several months before the shooting, according to her friends, living couch to couch or on the streets, using drugs, and doing whatever she could to make money and survive — including stealing cars and quickly selling them to be able to buy food.
At the time of her death, according to her autopsy report, she had six different drugs in her system, including opiates, marijuana, and a high concentration of methamphetamine.
Still, Hawkes' friends maintained — since the shooting — that they don't believe she had a gun on her.
"Mary was little, 110 pounds. They stated that she had a Saturday Night Special. There's no way in hell that she would be able to run with that," said Blea.
A police news conference two days after the shooting only compounded the anger and confusion felt by Hawkes' friends and the community. At the conference, Eden held up a 32-caliber handgun that he said was a replica of the gun that Hawkes pointed at Dear.
When asked why he didn't bring the real gun recovered from the scene, Eden said he had a photo of it that he would be happy to provide to the media. (One month later, police released a grainy image that showed what they claimed was Hawkes' weapon lying on the ground next to a pool of blood.) When asked if the gun Hawkes had was loaded, Eden said he didn't have that information. The press reminded him that he usually was able to let them know immediately following a shooting whether or not the suspect's gun was loaded.
The reporters peppered Eden with questions about Dear's body camera — did it malfunction? was it even turned on? — and each time Eden told them that Dear's camera was being sent to the manufacturer, TASER, for forensic analysis. He did confirm that the department was unable to retrieve any footage from Dear's camera, but he insisted he was "not calling it a malfunction of the camera."
In defending the camera technology, Eden seemed to insinuate that Dear may have bungled the camera operating process.
"We know the technology is not foolproof," he said.
Eden also said that the Hawkes incident was Dear's first officer-involved shooting since he joined the force in 2007. This was not true.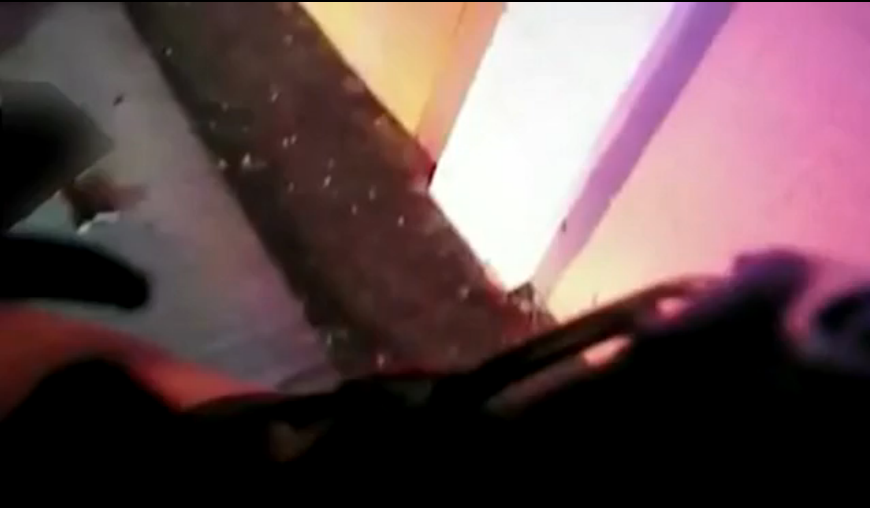 Dear and his partner, Officer Sean Wallace, responded on May 10, 2011, to a 911 call from a woman, Jolene Sanchez, who said that she and her boyfriend, Eric, were being held inside his house by an armed man who wouldn't let them leave.
Eric's brother, Alan Gomez, 22, arrived at the house high on drugs and paranoid, according to his family. Gomez then forced his brother and girlfriend to sit on the floor while he paced around the living room with a gun. Later during the confrontation, Sanchez told the 911 dispatcher that Gomez no longer had the gun.
When Dear and Wallace arrived outside the house, Gomez walked out the front door and back into the house several times, according to the police report.
The third time Gomez walked out the front door, Wallace shot him once in the chest, killing him.
After the Gomez shooting, Dear told his version of what happened that night to officials twice — and each time his story appears a little different.
In his interview in the days following the 2011 incident, Dear told department investigators that Gomez was holding an object that was about two inches in length, such as a cigarette.
Almost two years later, at a May 2013 hearing for a civil lawsuit by the Gomez family, according to the family and their lawyer, Dear said during his deposition that the suspect was holding something larger, possibly a gun.
After Dear changed his story and said that he believed Gomez was holding a gun, lawyers showed him a transcript of audio recovered from his on-body recording system where Dear can be heard saying that he couldn't actually see the suspect's hands right before Wallace shot Gomez.
"I was sitting there watching. Dear completely contradicted his first statement," Mike Gomez, Alan Gomez's father, told BuzzFeed News.
"Everything was different, instead of left it was right. Instead of up, it was down," he said.
Gomez did acknowledge, however, that Dear's audio recording was the best evidence they had of what the officers did at the scene that night.
Dear's lawyer said that without reviewing the audio from these statements and Dear's recording from the shooting scene "we can't possibly release a statement other than he did not and has not lied in any of his statements."
The shooting would end up in the DOJ's excessive force report, which said that Dear and Wallace didn't confirm that Gomez was armed and they didn't observe Gomez hold, raise, or aim a gun. His gun was later recovered — wrapped in a blanket inside a closet in the house.
After the Mary Hawkes shooting, Dear was placed on paid administrative leave while the department decided his fate.
An internal investigation into Dear didn't begin until almost four months later in August, according to Dear's lawyer. Then, on Nov. 24, 2014, Chief Eden informed Dear in a letter that he was recommending his termination to the City of Albuquerque.
On Dec. 1, 2014, Eden officially fired Dear for not turning on his body camera. In a statement, Eden said, "insubordination tears at the fabric of public safety, especially when the officer makes a choice not to follow a lawful order."
Two months after his firing, a video obtained by local media of Dear's police interview after the shooting revealed that he knew that his camera had come unplugged during the incident with Hawkes.
"I remember at the end, I was like, Oh fuck, my camera was unplugged. I mean, I've had problems in the past, they come unplugged ... You catch that little cord on something and it snags out," Dear said in the recording.
Dear's lawyer said the interview happened within 48 hours of the Hawkes shooting. Yet the department failed to disclose the information that Dear had provided, and his side of what happened with the body camera only came out after portions of his interview were broadcast on TV.
Instead of telling the public what Dear said two days after the shooting, APD released its report from TASER on Dear's on-body camera a month later that said, "investigators don't know if Dear powered [the camera] off or if the cable disconnected. None of the shooting was recorded, according to the report, despite the fact that the camera was turned on at some points [that night]."
The APD has not commented on Dear's interview directly and Dear's lawyer maintains he was "up-front" and "explicit" in telling the department what happened the night Hawkes was killed.
"The department has played a game ever since then. Where Jeremy has been upfront, the department has been deceptive," Grover said.
Whatever the city decides, family and friends of the victims do not think that Dear should be a police officer in Albuquerque anymore.
"Should that officer be put back in a position to shoot another one of my kids? No, sir," Blea said. "As far as safety, I do not believe he is the person who should be put in that position."
Alan Gomez's father, Mike Gomez, remembers sitting in the room when Dear allegedly lied during his deposition after the death of his son. He said Dear told the lawyers and investigators he would do everything exactly the same again.
"It just showed me that Jeremy Dear is a liar and his word cannot be trusted," Gomez said. "He's not an ethical cop. He's not a trustworthy officer. He's not an officer of the people."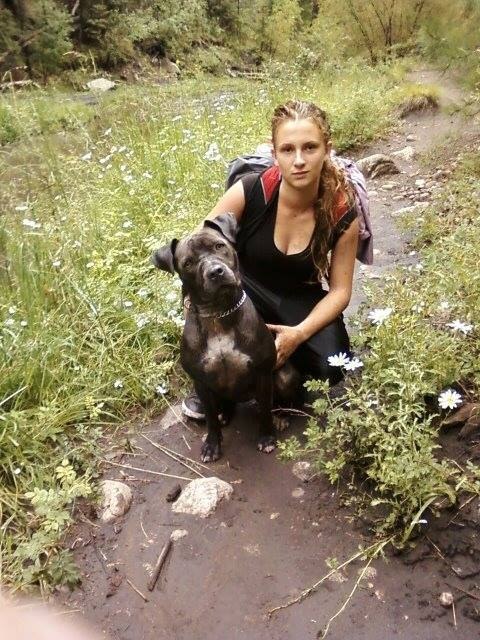 Additional reporting by Ellie Hall