A 21-year-old woman from Hawley, Pennsylvania is facing life in prison for selling heroin to a person who died from an overdose.

Brittany Ann Banscher was charged with possessing and intending to distribute heroin, "resulting in the death of another person" in September 2015. Banscher is also charged in a separate count with possession with intent to distribute heroin on a different occasion that September. The case was first reported by the Pocono Record.
Banscher faces up to life in prison and $1,000 in fines for the charge of dealing to someone who died. She is also facing twenty years in prison for the second possession with intent to sell charge.

Banscher pleaded not guilty to the charges at her initial court appearance on Friday.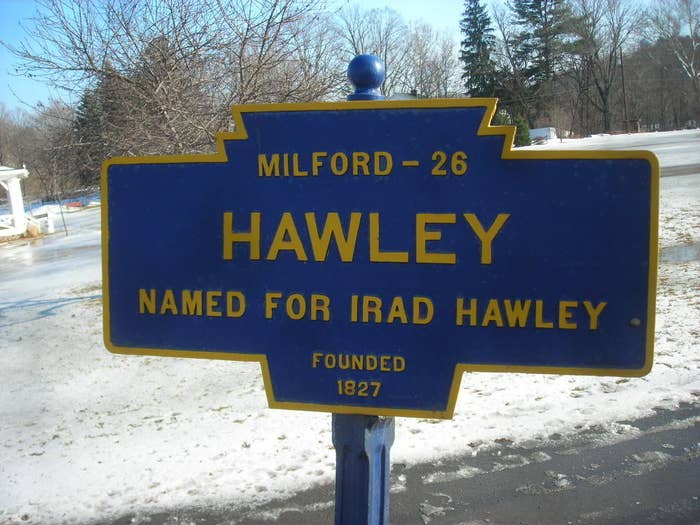 The U.S. Attorney's Office for the Middle District of Pennsylvania said that the charges against Banscher stem from a joint investigation by the DEA, the Scranton Police Department, and the Pennsylvania State Police.
"This case was brought as part of a district-wide initiative to combat the nationwide epidemic regarding the use and distribution of heroin," Justice Department officials said.
To address this, law enforcement officials around the country are pushing for harsher sentences for individuals who sell to individuals who overdose or die from taking drugs.
In an article on Banscher's indictment, Jezebel points out that California, Florida, Illinois, Kentucky, Ohio, Pennsylvania, Massachusetts, Michigan, Missouri, Tennessee, Virginia and Washington enacted some form of a drug dealer liability law in the past two decades.
The reaction from law enforcement coincides with an increase in overdose deaths around the country by opioid users ingesting heroin laced with fentanyl, a synthetic drug approximately 100 times stronger than morphine.
Last week, an accused drug dealer went on trial in Florida and faces life for charges tied to the overdose death of a buyer of fentanyl-laced heroin.
Recently convicted dealers in Chicago and Seattle have also received sentences of life in prison for selling lethal heroin tied to overdose deaths.
This summer, Pennsylvania reported that 3,300 people died of drug overdoses in the state in 2015, an increase from the 2,488 deaths originally reported for 2014, according to the Pennsylvania State Coroner's Association. Researchers attributed the spike in part to increased presence of lethal opioids on the street.
David Hickton, the U.S. attorney for the Western District of Pennsylvania, who in 2015 was named co-chair to a national heroin task force by then-Attorney General Eric Holder, has said that he believes that selling illegal drugs to someone that kills them "is no different than a person who shoots somebody with a gun."