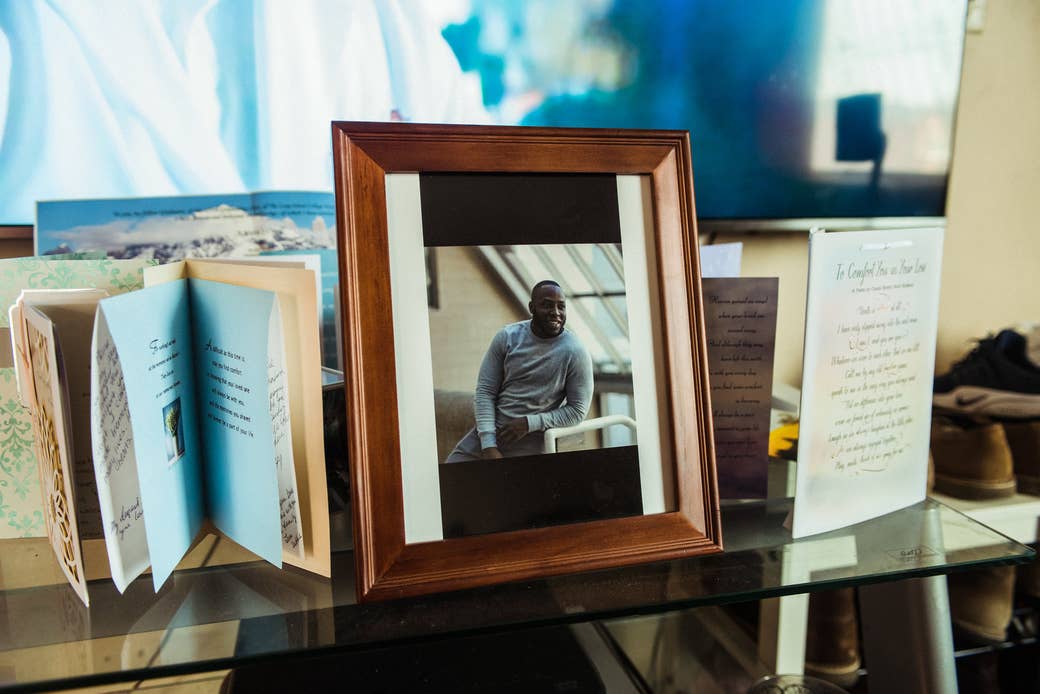 A registered nurse who told New York Police Department officers and fire department emergency medical technicians that he couldn't breathe waited almost 20 minutes for a second ambulance to arrive at his Brooklyn home before he was transported to the hospital.
By the time the vehicle arrived, Quam Ahmodu, 24, lost his pulse. And at the hospital, he was pronounced dead.
Now, Ahmodu's family is speaking out for the first time.
"The system failed me. That's what I said to the detective that spoke with me at the hospital: that the system failed me," Wasiu Ahmodu, Quam Ahmodu's father, told BuzzFeed News. "The first responders, they didn't do nothing."
The Ahmodu family said they have hired an attorney and are considering a civil action against the city.
Quam Ahmodu was born in Lagos, Nigeria, and was brought to the US at 3. His family and neighbors in the Flatlands neighborhood of Brooklyn described him as a kind young man who would sometimes watch the neighbors' kids and chat at the shared mailbox on the block.
A bright student, Ahmodu skipped the fourth grade and graduated high school at 16, his family said, and studied nursing at the New York City College of Technology. In a post on City Tech's website, Ahmodu wrote, "I believe that nursing is a profession that is achieved; not given."
"I believe that nursing is not just my 'job', it's my character," he added. "I believe that the true meaning of nursing should manifest in all that I do."
After graduating, Ahmodu worked for a short time at a Brooklyn hospital before becoming a school nurse at a charter elementary school. He talked about how much he loved working with kids. "He said, 'I would sit in my office and the kids would come and play with me, the kids love me,'" Wasiu said.
Three days before he died, on a Saturday, Ahmodu checked himself into the hospital. He told his family that he believed his girlfriend was cheating on him and he was feeling depressed. He was discharged the next day. The doctor recommended that he go home and sleep.
On Monday, Oct. 22, Wasiu took off work to spend the day helping his son recover. Ahmodu called in sick and then spent the day in bed. His father also made him a doctor's appointment for the next morning at 9 a.m.
By Monday night, the family said, Ahmodu was starting to act normal. But then he woke up abruptly in the early morning hours of Tuesday, Oct. 23. He began to behave erratically and told his father that he wanted to go to the gas station around the corner to play the lottery. Ahmodu's father pleaded with him to wait.
Ahmodu grew more irate with his family. Shortly before 6 a.m., he called 911 and reported that his family wouldn't let him leave the house, then hung up the phone, an NYPD source said.
Minutes later, Ahmodu's sister, Zainab Ahmodu, called 911 back and said that her brother was in trouble and needed to be hospitalized.
"He was telling the ambulance guy, 'I can't breathe, I'm not faking it.'"
Her call went out to police and emergency service personnel as an "EDP call" — an emotionally disturbed person.
Officers from the 63rd Precinct and FDNY EMTs arrived about five minutes later. They found Ahmodu being held down by his father and cousin. He was still trying to leave the house and behaving aggressively.
Officers put Ahmodu in handcuffs and sat him down on the living room couch. The EMTs, who had arrived in an ambulance with basic life support functions on board, made the decision to call for a second, more advanced ambulance with capabilities to administer Ahmodu a sedative because he was distressed.
But about two minutes after he was placed in handcuffs, family members told BuzzFeed News, Ahmodu began to complain that he couldn't breathe.
Ahmodu pleaded with the first responders to give him oxygen. "He was telling the ambulance guy, 'I can't breathe, I'm not faking it,'" Wasiu told BuzzFeed News. "'I'm a registered nurse' — he was saying it loudly. 'I can't breathe. I'm not faking it.'"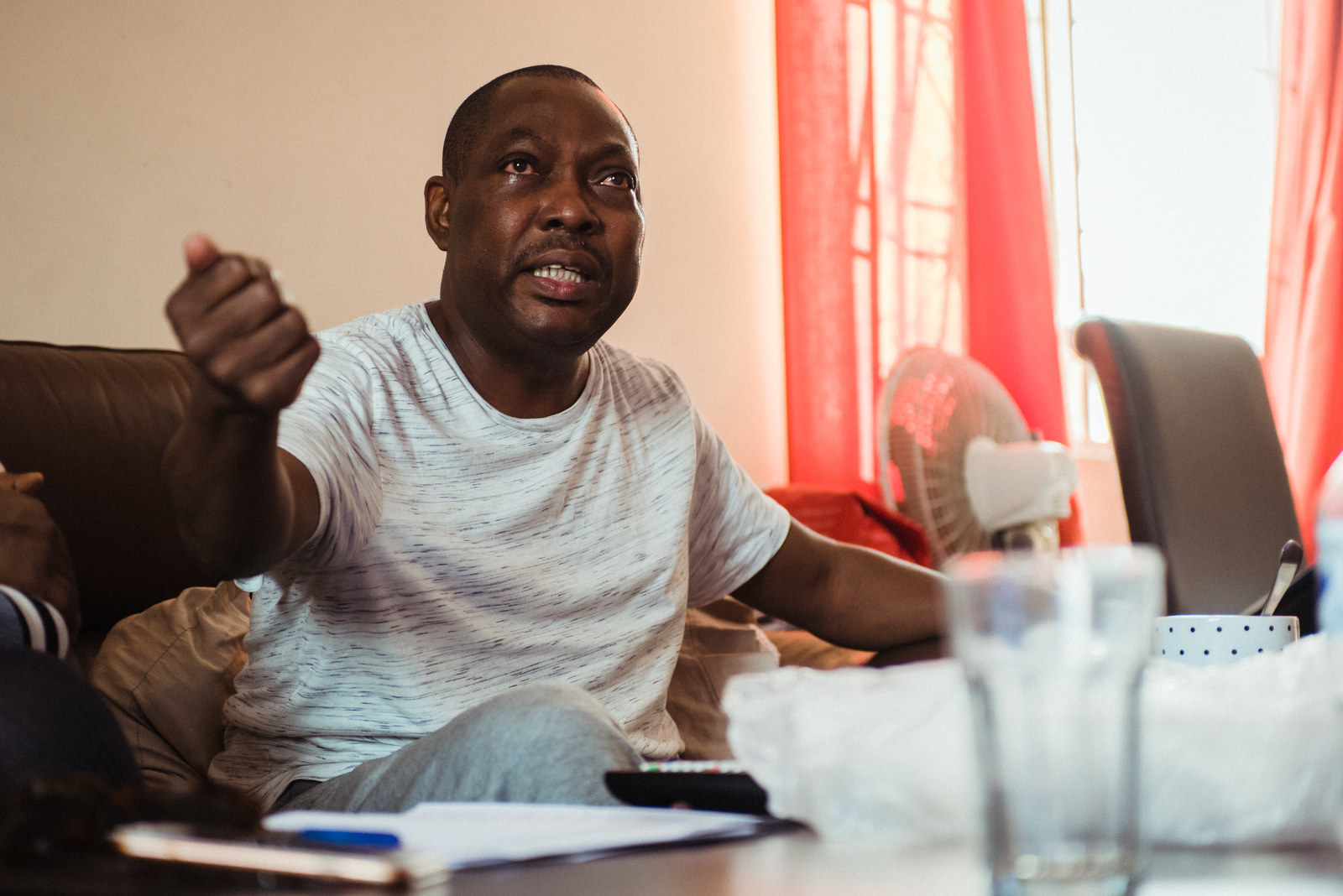 The first responders didn't report that Ahmodu complained about his breathing, NYPD and FDNY officials said after an initial investigation.
An FDNY official added that its EMTs attempted to give Ahmodu an oxygen mask, but gave up after Ahmodu tried to bite them. The family denies that Ahmodu attempted to bite anyone.
Several minutes later, Ahmodu passed out while still in handcuffs on his couch. Ahmodu's father said his son had also urinated on himself. The family said they begged the first responders to move him out of the house and take him to the hospital. An NYPD official said that the sergeant on the scene also recommended that Ahmodu be moved out of the home after he had calmed down.
An FDNY official told BuzzFeed News that its medics made the decision to continue to wait for the second ambulance, because they feared that Ahmodu might wake up again and attempt to attack the EMTs.
After arguing with the first responders over transporting Ahmodu to the hospital for about 10 minutes, Ahmodu's cousin, Adefolaju Oridupa, threw him over his shoulder and carried him out to the street. FDNY and NYPD officials confirmed that Oridupa carried Ahmodu out of the apartment.
While they continued to wait for a second ambulance, Ahmodu was loaded onto a stretcher from the first ambulance, where paramedics observed that he was no longer breathing, an FDNY official said. The NYPD officers removed the handcuffs. The paramedics checked Ahmodu for a pulse but couldn't find one, so they started CPR.
Less than 20 minutes after the first responders had arrived on the scene, the second ambulance showed up, an NYPD official said, and Ahmodu was then transferred to Mount Sinai Hospital, where he was pronounced dead.
The report from the New York City Office of the Chief Medical Examiner on Ahmodu's death is still being completed. A spokesperson told BuzzFeed News that the OCME "does not discuss the testing undertaken in any specific case," adding that "testing such as toxicology, brain and organ testing can delay determination."
An investigation by the NYPD's Force Investigation Division is also ongoing. NYPD spokesperson Phil Walzak confirmed to BuzzFeed News that the officers on the scene were not wearing body cameras due to a recall after a specific bodycam model exploded. "We do have a plan in place to restaff these officers with bodycams as soon as possible," Walzak told BuzzFeed News.
Ahmodu's death while in police custody received little media attention. There was a short write-up in the New York Post where, according to the police, his identification was withheld pending family notification.
"When somebody is passed out, I don't understand why you couldn't put him in the ambulance?"
Ahmodu's family said that first responders ignored their requests to take him to the hospital while he sat handcuffed on the couch as his condition deteriorated.
But NYPD and FDNY officials said that first responders handled the situation properly, including waiting for the second ambulance to arrive to ensure Ahmodu's safe transport.
According to the FDNY policy on assignments involving an emotionally disturbed person, "if the patient continues to struggle while being physically restrained," EMTs should request an ambulance with an advanced life support system.
An FDNY official told to BuzzFeed News that while Ahmodu was being restrained in handcuffs on his couch, he appeared to lose consciousness but continued breathing. If a subject goes unconscious, the official said, department policy says that the EMTs are supposed to act and move the individual to an ambulance. But because he had previously attempted to bite them, they decided to wait.
"When somebody is passed out, I don't understand why you couldn't put him in the ambulance? Somebody doesn't pass out for no reason," Dr. Diana Falkenbach, a forensic psychologist and associate professor at John Jay College College of Criminal Justice, told BuzzFeed News. "How, as EMTs, could you not do something?"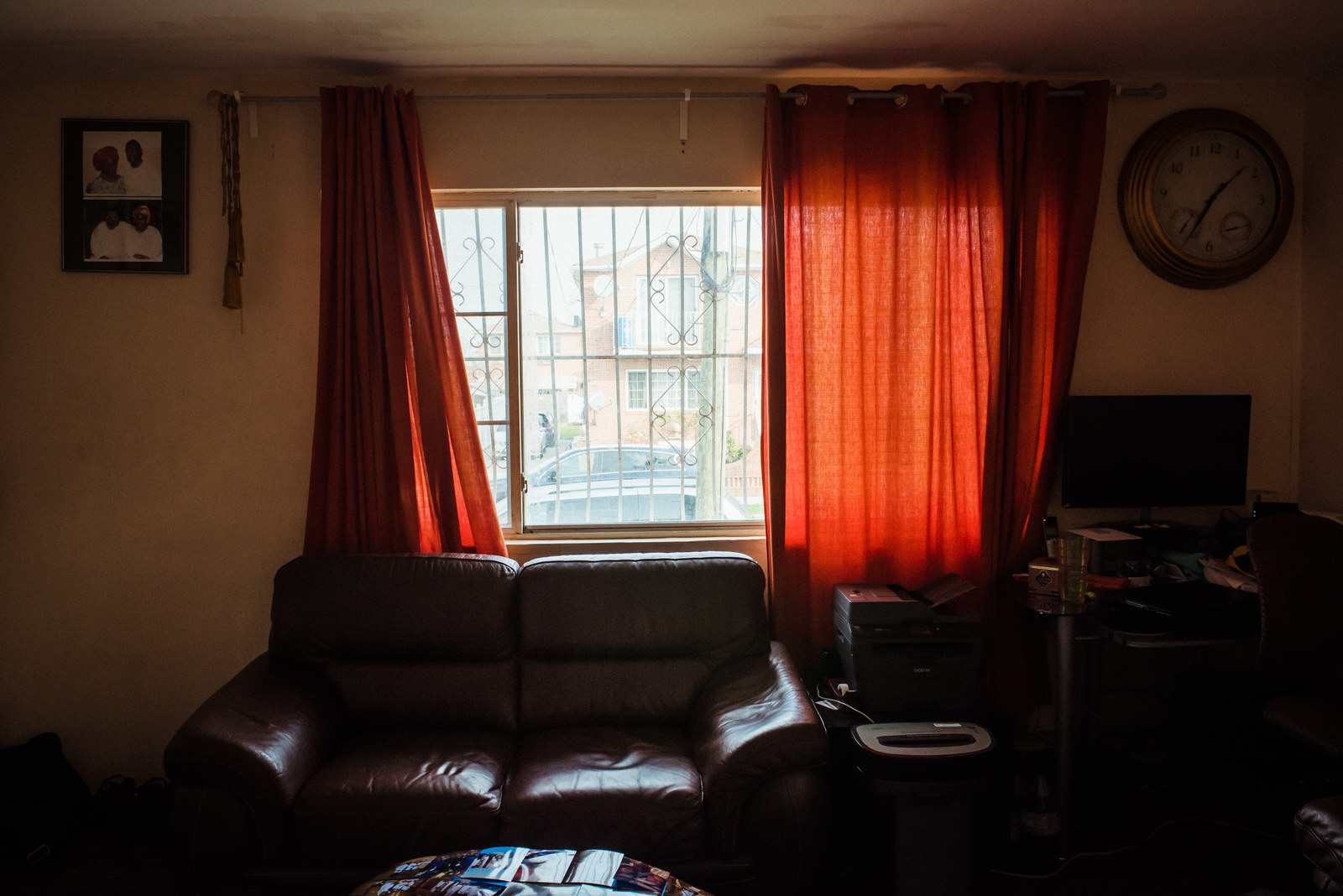 Falkenbach, who is the clinical director for all the training that John Jay does with FDNY on managing EDP calls, added, "It seems to me that the fact that this person was an EDP interfered with these EMTs doing their job in that moment."
"Their job is to provide this medical care, and because this person is agitated, you can't ignore that responsibility," she said.
An FDNY spokesperson declined to comment on the record.
"The investigation is ongoing. A loss of life is always tragic, however NYPD officers responded and acted appropriately, and there is no evidence of any negligence or use of force in this case," Walzak told BuzzFeed News.
Flora King, who lives across the street from the Ahmodu's family, described the chaotic scene outside her window in the early-morning hours of Oct. 23 to BuzzFeed News. Awoken by her son, King said she looked on as Ahmodu was being put on a stretcher while his sister Zainab appeared hysterical.
"I heard the sister screaming," King said, "'You killed my brother, you killed my brother.'"