A Mom Texted Videos Of Her Dead Son's Body To His Dad In An Alleged Revenge Killing
Christian Clark is accused of killing her son and texting photos and videos of his lifeless body to his father. She believed he was cheating on her. WARNING: Readers may find some images and texts disturbing.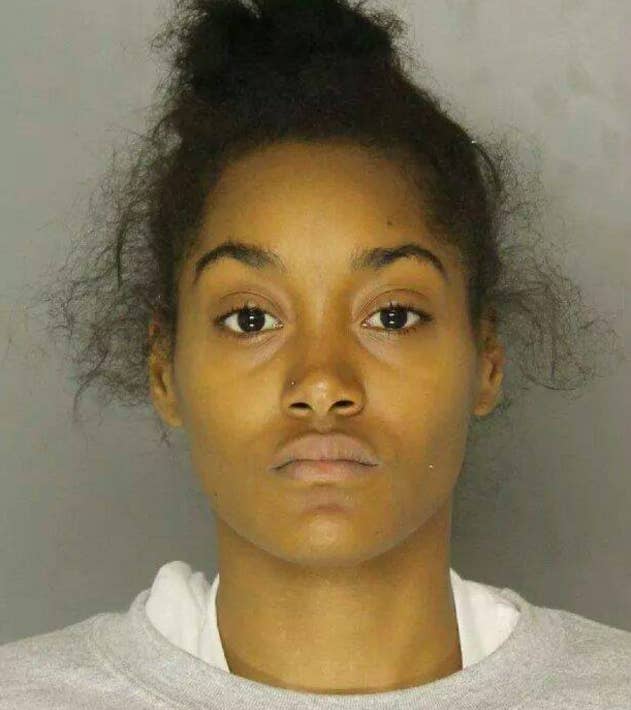 A Pennsylvania woman is accused of smothering her 17-month-old son to death during a heated text message argument with the boy's father — then sent him photos and video of the child's lifeless body, according to an Allegheny County police compaint.

Christian Clark, 21, from McKeesport, PA, is facing charges of criminal homicide in her son Andre Price III's death and attempted homicide for trying to smother her 2-year-old daughter, Angel, WPXI reported.
According to the complaint, Clark became angry with her children's father, Andre Price Jr., on Tuesday night when Price refused to come to her residence. In the texts recovered by police, Clark accuses Price of cheating on her and being with another woman while they were texting.
Price Jr. has also been charged with two counts of felony child endangerment, WPXI reports.
Police included two-and-a-half hours of text messages between Clark and Price in the complaint. Some of the images and texts below are disturbing.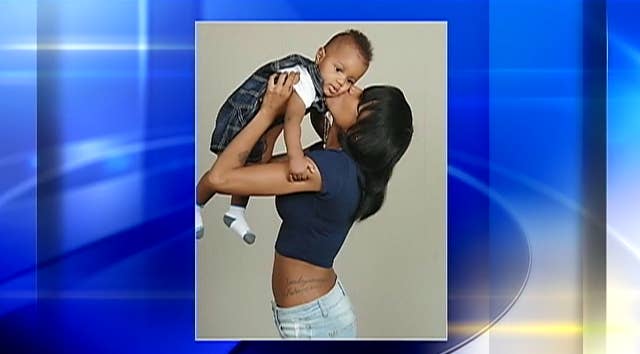 According to police, at 9:00 p.m Tuesday, Price began texting Clark and accusing him of cheating on her, calling him "gross," "disgusting as fuck" and telling him "you have no morals." She then sent a series of texts suggesting that she intends to harm the children:

"Ima Kill them watch"
"I don't want these kids here"
"Ya kids aint safe here I don't want them here"
"Answer me or I'm going to jail for child endangerment"
Then at 10:01, she texts "Im killing them" and included a laughing emoji with tears in its eyes.
Minutes later, Clark sent Price two photographs. The first is of a young girl in bed with her face embedded in a pillow. The second is of a young male child in bed with his face in a comforter. These children were later identified as 17-month-old Andre Price III and 2-year-old Angel Price.
Two minutes later, she sent a video showing the two children. In the video, Clark can be heard saying, "Ahh look Angel is still alive and sweating your son on the other hand is not even breathing."
She then tells Price to send it to the cops or post it to Facebook adding that Andre is "legit dead."
A few minutes later, Clark sent Price another video where she grabs Angel's head, making her cry. She then grabs Andre and there is no reaction. Clark says, "First of all she is clearly fine, because watch, see she is not dead. Him on the other hand, he doesn't budge. So you might want to call the ambulance."
After receiving the second video, Price responds, "I'm not going to reply no more if you wanna go to jail you know what to do." Clark writes back four times, "Ya son is dead and you getting pussy." Price responds "I'm not going to reply no more and no I'm not."
A half hour later, at 10:29, she sends another video, showing the male child down on a bed. She picks up the body, then tosses him back on the bed. She doesn't speak. A child's cartoon can be heard playing in the background.
Clark then texts Price, "Im literally going to jail you have a funeral to plan & you only worried about getting a wet dick thats fucked up" and "I really snapped this time."
The conversation ends with Price texting, "Try to wake him up I said hold him." Clark replied, "Its okay im dialing 911." Price said, " You need to if he dead."
In her final text at 11:00 p.m., Clark said, "Sorry I did this i stg i didn't mean to."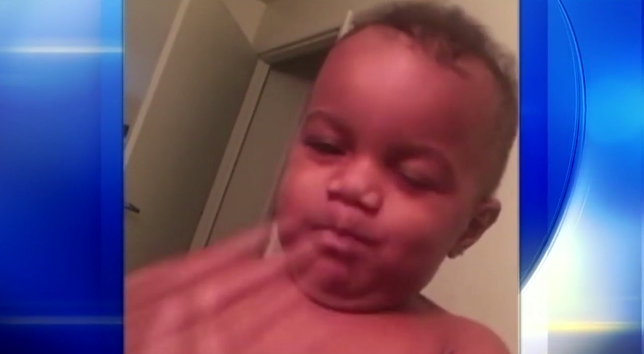 McKeesport Police said that Clark called 911 but Price never alerted them of the incident.
The first officers arrived at the Hi View Gardens housing complex about 15 minutes after the final text message. At the scene they found the 17-month-old boy unresponsive. He was transported to a local hospital where he was pronounced dead.

Police said that Clark was taken into custody and interviewed by detectives. They said she admitted to pressing her son's face into the bedding of the air mattress in the living room and she is responsible for her son's death.
She is being held in the Allegheny County Jail where she awaits arraignment on the charges of criminal homicide, and attempted homicide.