105 Teenagers Rescued, 150 Pimps Arrested In Nationwide Sex Trafficking Crackdown
The FBI announced Monday scores of arrests from raids in 76 cities around the country.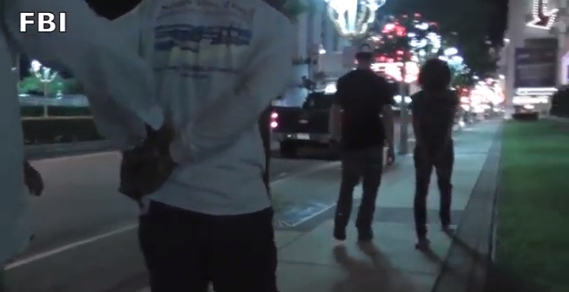 The FBI announced on Monday that it has recovered 105 children, ranging in age from 13 to 17, who had been forced into prostitution. Officials said 150 pimps were also arrested in connection with the sweep, known as "Operation Cross Country."
At a press conference in Washington on Monday, officials from the FBI and with the National Center for Missing and Exploited Children said the crackdown took place over three days in 76 cities and was carried out in partnership with local, state, and federal law enforcement agencies.
"Child prostitution remains a persistent threat to children across America," said Ron Hosko, assistant director of the FBI's Criminal Investigative Division. "This operation serves as a reminder that these abhorrent crimes can happen anywhere and that the FBI remains committed to stopping this cycle of victimization and holding the criminals who profit from this exploitation accountable."
In discussing the tactics of the operation, the FBI said they used social media to counter the online efforts of pimps and gangs to recruit children in affluent neighborhoods, such as in Fairfax County, Virginia. The bureau also cited major sporting events such as the Super Bowl and the NCAA Final Four as big targets for traffickers, and said that multiple victims were recovered who they believe originally went missing during these events. Similarly, agents said that victims were recruited out of vulnerable scenarios such as foster care houses.
The FBI did not reveal the specific age and sex breakdown of the rescued young people but confirmed that the youngest child is 13 and said the recovered children were "mostly all girls."
FBI officials said the success of "Operation Cross Country" will cast a "very hot spotlight" on the pimps associated with sex trafficking, as well as hopefully encourage more victims to come forward on their own.