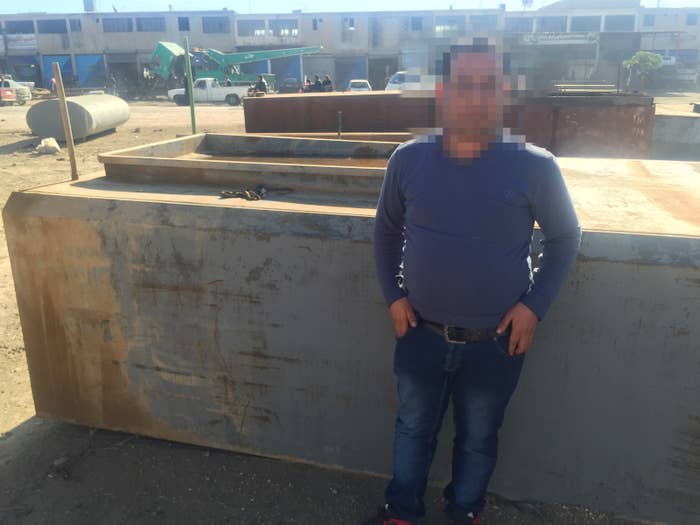 RAS AL-AIN, Syria — The smuggler makes his money from the fact that Syrians in the ISIS capital of Raqqa flout one of its most notorious rules: the smoking ban.
When ISIS militants took towns and cities across Syria and Iraq, one demand they made on residents was to give up cigarettes, which are considered a sin in ISIS's fanatical version of Islam. But Syrian and Iraqi smokers can be ardent about the habit — and from the start those stuck under ISIS rule made it a common complaint.
They also kept on smoking, said the smuggler, a stocky 29-year-old who goes by the nickname Abu Antar. He covertly sends truckloads of cigarettes from the northern Syrian town of Ras al-Ain to Raqqa daily. "The majority of them are smokers," he said. "Especially the people who are from Raqqa — the natives. They smoke, they drink. Other smugglers are sending alcohol."
Standing in Ras al-Ain on a dirt lot full of oil tanks — a part of his smuggling scheme — Abu Antar said smoking underlined a key point about Raqqa residents, which is that many don't like ISIS at all. In the wake of the Paris attacks, that fact has been often overlooked in the West as the U.S. and its allies ramp up airstrikes at the risk of more civilian casualties. But to Abu Antar it was as simple as the cash rolling in: "Most of the people hate ISIS."
He picked up a rod to pry open the lid to one of the car-sized oil tanks. Inside was a hidden compartment with space to pack in cartons of cigarettes. He sends the tanks into Raqqa and other ISIS-held places on the backs of trucks. "ISIS thinks there's diesel inside," he said.
Ras al-Ain, on the Turkish border, is controlled by ethnic Kurdish forces, which drove out ISIS and other extremists in 2013. Abu Antar has used it since as a base for smuggling his cigarettes into ISIS strongholds. An ethnic Kurd himself, he employs Arab drivers for the dangerous work, who can more easily pass through ISIS checkpoints. They hide the cartons inside the oil tanks, underneath products like animal feed, and by other means that Abu Antar wouldn't discuss, hoping the militants won't catch on.
If the drivers are caught, he said, they usually pay to avoid jail time. If the troops at the checkpoint are true believers in the ISIS ideology, they often set all the cigarettes on fire. Others hide part of the stash and sell it themselves, Abu Antar said.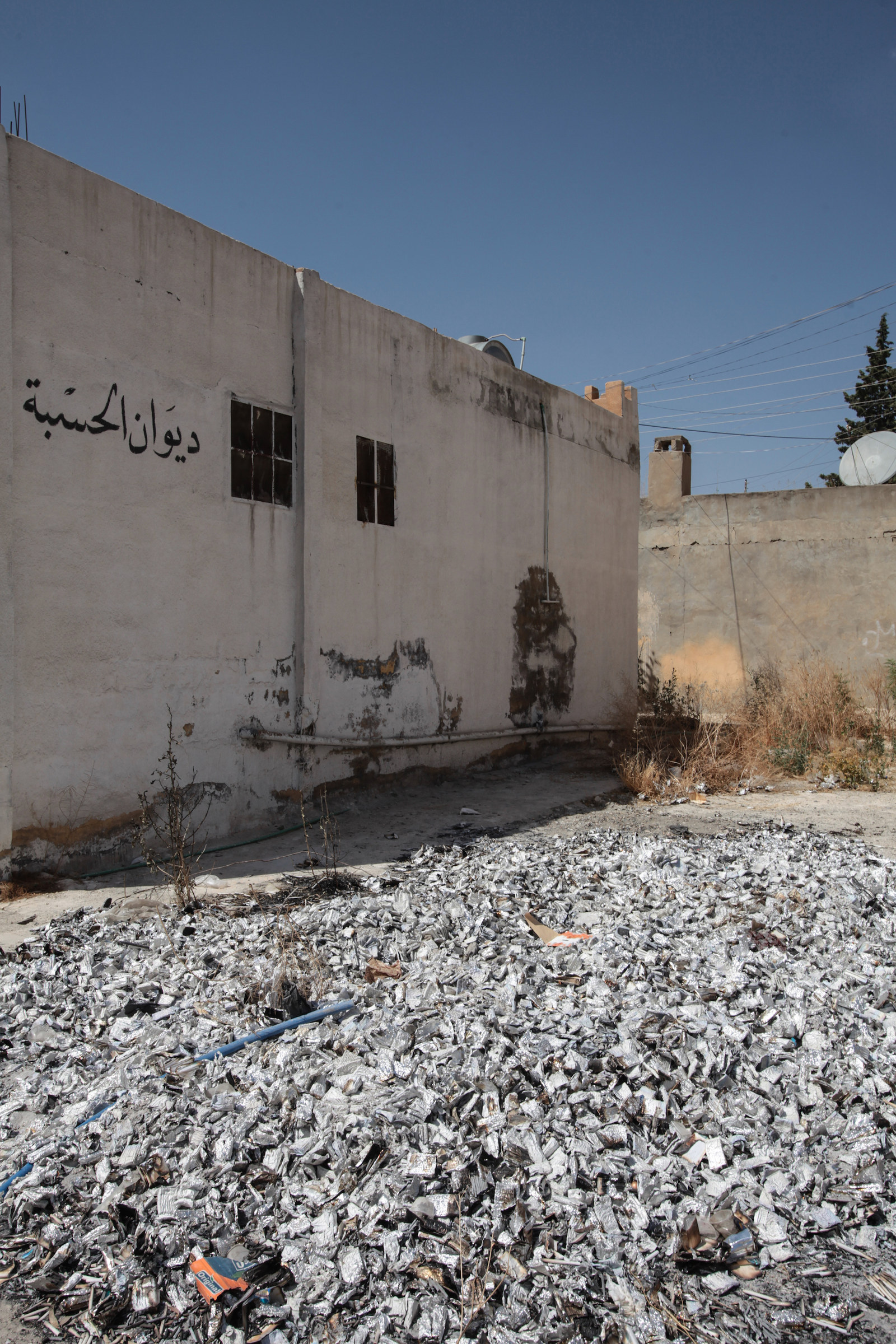 Stopping intermittently to take calls from his drivers on a recent afternoon — "What's up, boss? Where are you?" — Abu Antar said he sends between two and four trucks to ISIS territory a day with a total of up to 600 cartons of cigarettes. The buyers there distribute them among networks of trusted customers and friends. Packs that would sell in Ras al-Ain for about 250 Syrian pounds ($1.32) can go for 350 pounds ($1.85) in Raqqa, he said.
It's a bad habit — but also a small act of resistance by people who have watched helplessly as Raqqa turned from a quiet agricultural city into the capital of ISIS's self-styled caliphate. They have "no way to escape" the extremists, Abu Antar said, though they can still find some peace in the privacy of their homes. "They usually smoke in their houses," he said. "And when they go out they hide their cigarettes at home."
Abdulrahman al-Ali, a 33-year-old math teacher from Raqqa, escaped the city this summer and fled to Turkey. But many residents aren't so lucky, he said. ISIS demonizes and threatens those who attempt to leave, painting them as traitors. People thinking of fleeing fear arrest by the militants or having their homes seized in retribution if they do make it out. "People want to leave Raqqa, but ISIS won't let them," he said.
Smoking cigarettes — as well as drinking alcohol, though it's less common among Syrians generally — was still done by those who felt they could hide it, Ali said. "People in Raqqa are normal. It is very sad to hear on the media that we are supporting ISIS," he said. "Normal people smoke and drink, and they pay more money now [to smugglers] to get alcohol and cigarettes."
He added: "For me when I was in Raqqa, I'd rather die when I'm drunk, because I don't want to feel the pain of a barrel bomb or airstrike."
Despite what they preach, even some ISIS members smoke cigarettes. One recent resident of the ISIS stronghold of Deir Ezzor — who asked to go by his nickname, Abu Saad, to protect family still living there — said he knew of some jihadis who were covert smokers like him. He bought his own cigarettes from one such ISIS militant, he said, who even occasionally came and smoked at his home. "He told me that all of his guests are ISIS, and he doesn't want them to smell the smoke," Abu Saad said.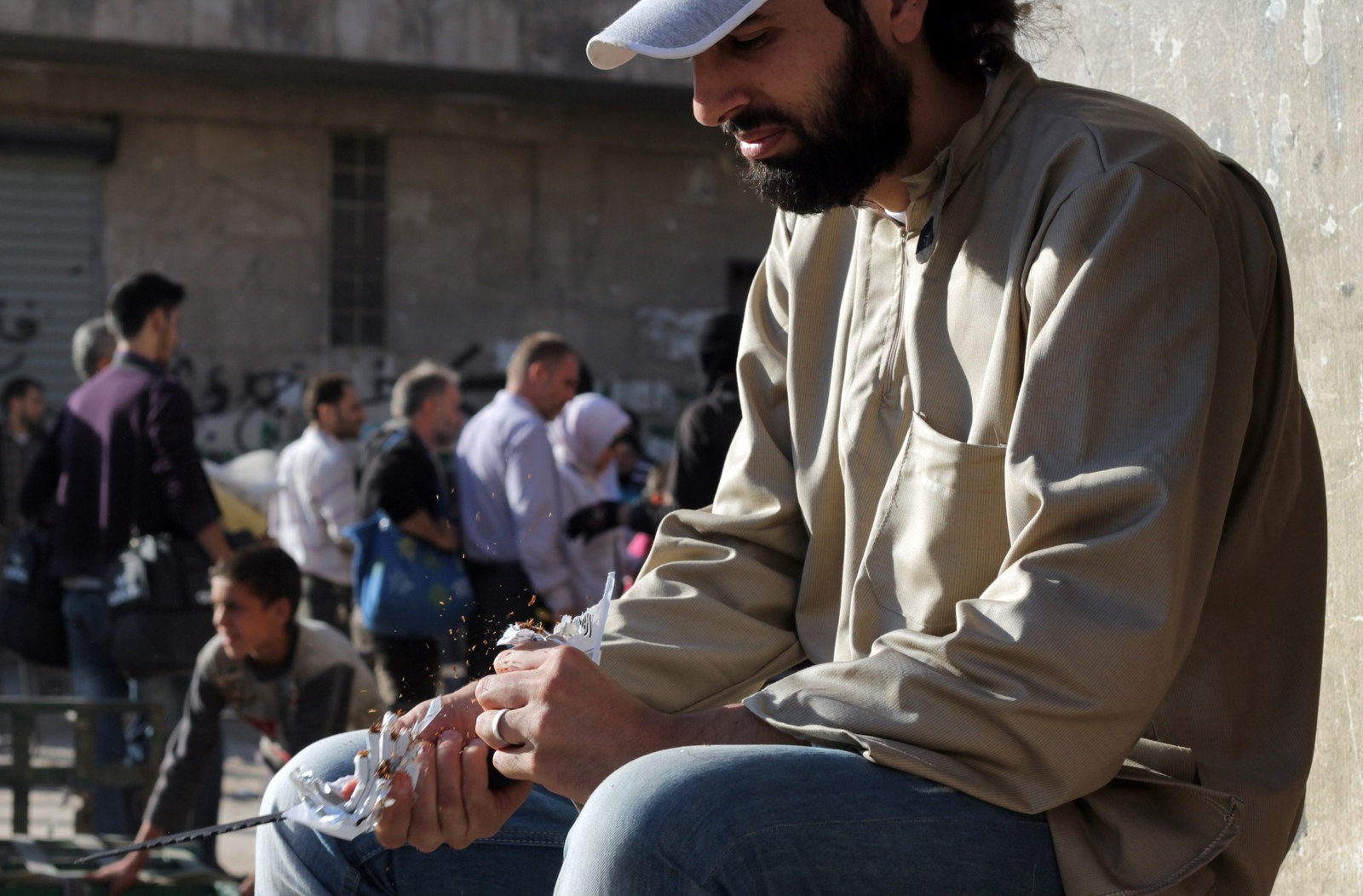 Other members of the group are so ardent about cigarettes that they search residents at checkpoints — and Abu Saad found himself beaten and briefly arrested for having them once. Sometimes they even "smell our fingers and our mouths to find out if we are smokers," said one 44-year-old man who used to furtively buy cigarettes in Raqqa, often hiding them in bags of chips, who goes by the nickname Abu Munaf.
Residents of the city who are against ISIS also reject its far graver crimes, and the threats from the militants are myriad. "They came and took our homeland," Abu Munaf said in an interview in Sanliurfa, where he arrived after fleeing Raqqa late last month. "And they won't let us leave because they want to hide among us."
But the ISIS obsession with cigarettes is also a constant reminder of its imposition into all aspects of their lives. Abu Munaf said it often showed the group's hypocrisy too: "Of course we don't like ISIS — they told us that smoking is forbidden and then sold us cigarettes at twice the price."