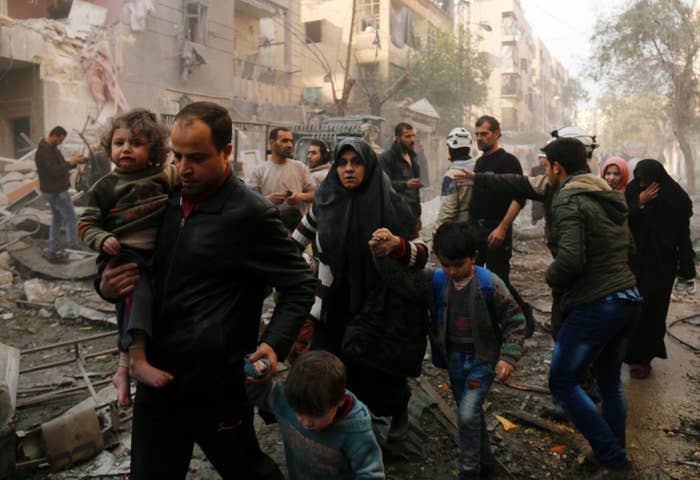 ISTANBUL — The sudden advance by the Syrian military and its allies on the northern city of Aleppo has sparked fears of a humanitarian crisis that analysts and aid workers warn could be among the worst of a long and brutal war.
Rebel commanders in Aleppo called for reinforcements as the Syrian military, backed by intensive Russian airstrikes and foreign militia fighters, moved to cut their strongholds in Syria's largest city from critical supply lines. At the same time, tens of thousands of refugees were fleeing the city to escape the potential punishment that lied ahead.
With the government of Syrian President Bashar al-Assad moving closer to encircling the rebel-held parts of the city — the most important patch of territory the opposition holds — rebels and analysts expect it to turn to the brutal tactics it has employed throughout the war. As in the past, the primary victims will be civilians.
Sending troops into rebel-held Aleppo would be a costly move for the Syrian military and its allies, said Firas Abi Ali, the head of Middle East and North Africa forecasting at IHS Country Risk in London. Instead, they are likely to attempt to starve out the rebels and civilians inside while using artillery and airstrikes to bring them to their knees. "They're not going to dedicate the amount of resources required to capture a city of that magnitude. They're going to go with starvation and bombardment tactics," he said. "This is the standard military tactic developed by Assad."
The government has spent years pounding Aleppo with airstrikes, raining chaos down on civilians. It also has notoriously employed a siege strategy in places like Madaya, near Damascus, and the central city of Homs, where starving rebels and civilians eventually agreed to surrender. Yet the potential for civilian suffering in Aleppo is far larger now. "There are still several hundred thousand people in the city and the province. The scale of the suffering here can be much greater," Abi Ali said. "Assad can do much more damage, and he is willing to inflict enormous pain."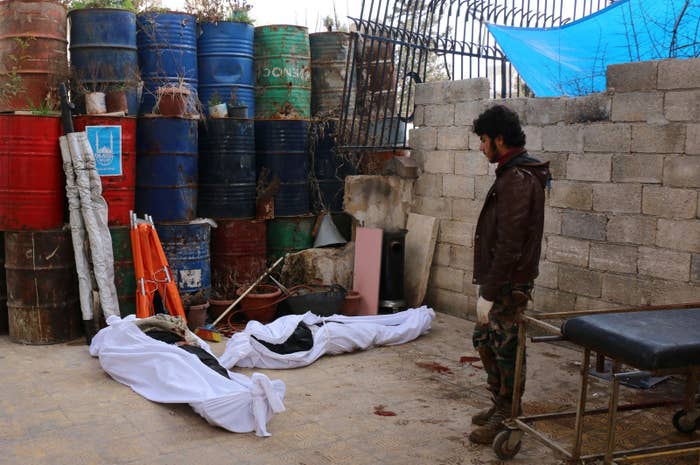 Rami Jarrah, a Syrian journalist and activist who has worked extensively in Aleppo, said the government plan seemed to be "to promote as much desertion of the city as possible now in build up to performing a total siege of Aleppo. Sieges have proven to be successful in terms of draining the opposition into submission."
Fearing this, civilians have been pouring out from Aleppo and toward the Turkish border. "The regime is pursuing a policy of deportation," said one rebel fighter from Aleppo by phone on Friday. "It will put pressure on Turkey by increasing the flow of refugees."
Ahmet Davutoglu, Turkey's prime minister, said in a speech on Thursday that between 60,000 and 70,000 people were headed toward Turkey from Aleppo. As of Friday afternoon, Turkish authorities had not opened the border to let them pass. In an emailed statement, Pablo Marcos, the operations manager for Syria at Doctors Without Borders, said the group was closely monitoring the situation in the town of Azaz, where those fleeing were massed. "The situation is extremely fluid, and we expect the humanitarian consequences to be severe," he said. "We are already seeing massive displacement as people flee north towards the Turkish border in search of safety."
Majid Najah, 26, one of the fleeing civilians massed on the border, said that those around him were "scared."
The pace of government and Russian airstrikes in Aleppo had intensified drastically of late, he said. With the government and its allies closing in, he expected a situation that was already bad to turn much worse. "The important things in Aleppo like sugar, rice, gas, electricity are already hard to get. Now it will become much harder," he said.
He said he expected the government to eventually prevail in Aleppo, he added, as did many residents who fled. He said they feared they'd be targeted if that happened. "For sure if the regime arrests us it will kill us, because we were among the rebels."
The threat of another refugee influx comes as Turkey and the EU are working on a deal to help stem the refugee tide. Turkey hosts more than 2 million Syrians, and many have pushed on from the country by boat to Europe. A sustained siege and bombardment of rebel-held Aleppo could see another surge in refugees at a time when both Turkey and Europe are increasingly stretched by the crisis.
For the Syrian government and its allies, creating new refugees only helps the war effort. Nicholas Heras, an analyst at the Center for a New American Security, said that "shifting demographics" is a key part of their plan. "The Assad regime has a clear devastation and depopulation strategy," he said. "Both the Assad regime and Russia understand full well that in order to win the war, they have to destroy the local communities that give the rebel movement support. The Syrian civil war is a war of demography."