Syrians Who Fled ISIS's Capital Say They Were Trapped By Fear And Desperation
"It's a miserable life, but people feel they don't have another choice," a woman who paid a smuggler to escape Raqqa, told BuzzFeed News.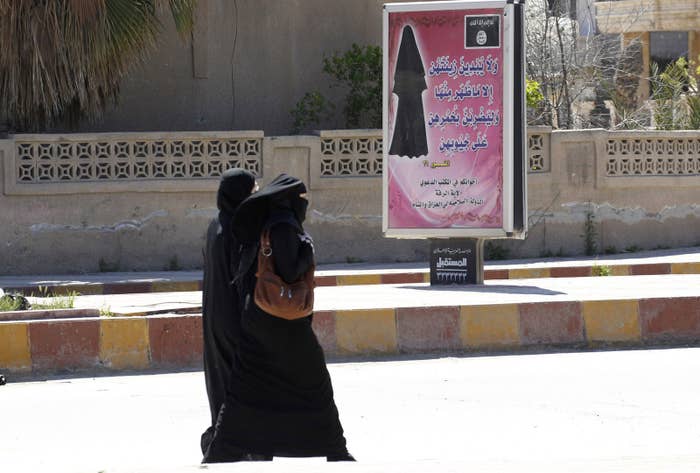 TEL ABYAD, Syria — The woman took her sons and paid a smuggler's exorbitant fee to escape her impossible trap in Raqqa: stuck between the ISIS militants she hates and the pounding of international airstrikes.

On Thursday night, the family arrived in the safest city outside Raqqa, Tel Abyad, where she believed the ethnic Kurdish forces who run it would help her. She had agonized over leaving for months. For Raqqa residents like her, it's far from easy to leave — despite the "misery" of living in the city, as the woman described it, fear of the militants and economic desperation often keep them there.
"People in Raqqa are against their ideology," she said, wearing a black shawl and heavy coat, and too afraid of reprisals to give her name. "But where will they go? It's a miserable life, but people feel they don't have another choice."
Following the Paris attacks, a spike in international airstrikes had compounded the suffering in Raqqa — and finally convinced her to flee. "They hide among civilians so civilians will die. It's not important to them if we're killed," she said.

Leaving meant paying a smuggler 9,000 Syrian pounds (approximately $47.50), a huge sum for the family. Her husband stayed behind in hopes of keeping the jihadis from taking their possessions and home — a common fate for those who escape. The woman said her family was poor, like many who remain. "They don't have the ability to leave," she said.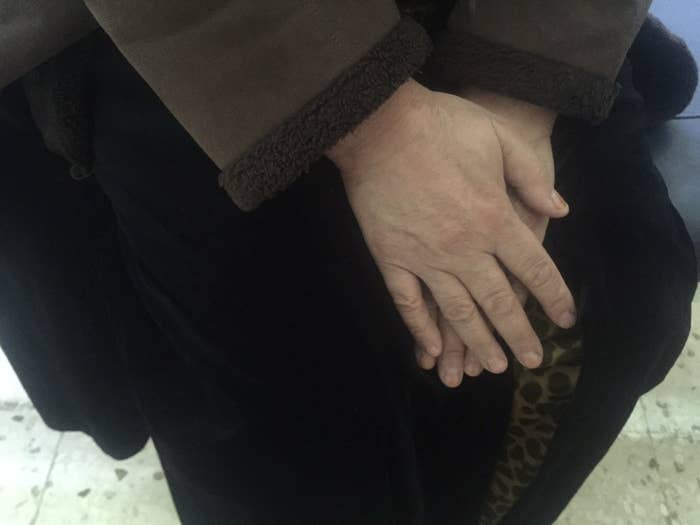 ISIS also demonizes those fleeing the city, and the woman feared reprisals if they were caught. Sitting next to her at a community center in Tel Abyad on Friday was her 11-year-old son, who described his fears that the militants would take him if they caught the family leaving. He believed this has happened to one of his friends. "People are mainly afraid of the road from Raqqa," he said. "ISIS takes their kids."

Amid a renewed international focus on stopping ISIS in the wake of the Paris attacks, the first step has been a ramping up of French and U.S. airstrikes on Raqqa, the Syrian capital of the jihadis. Some in the West have said less care should be taken to avoid civilian casualties in hopes of making the strikes more effective — and some have even suggested that anyone still living in the city must support the extremists.
One sign of the increasing acceptance of civilian casualties in Washington comes in its coordination with Russia, which has far less qualms about collateral damage, as a partner in the anti-ISIS strikes. "I choose to fight them in their backyard. I choose to fight them in Raqqa, not on the streets of the Western capitals of the word or American cities," Republican Sen. Lindsey Graham said on CNN's State of the Union on Sunday.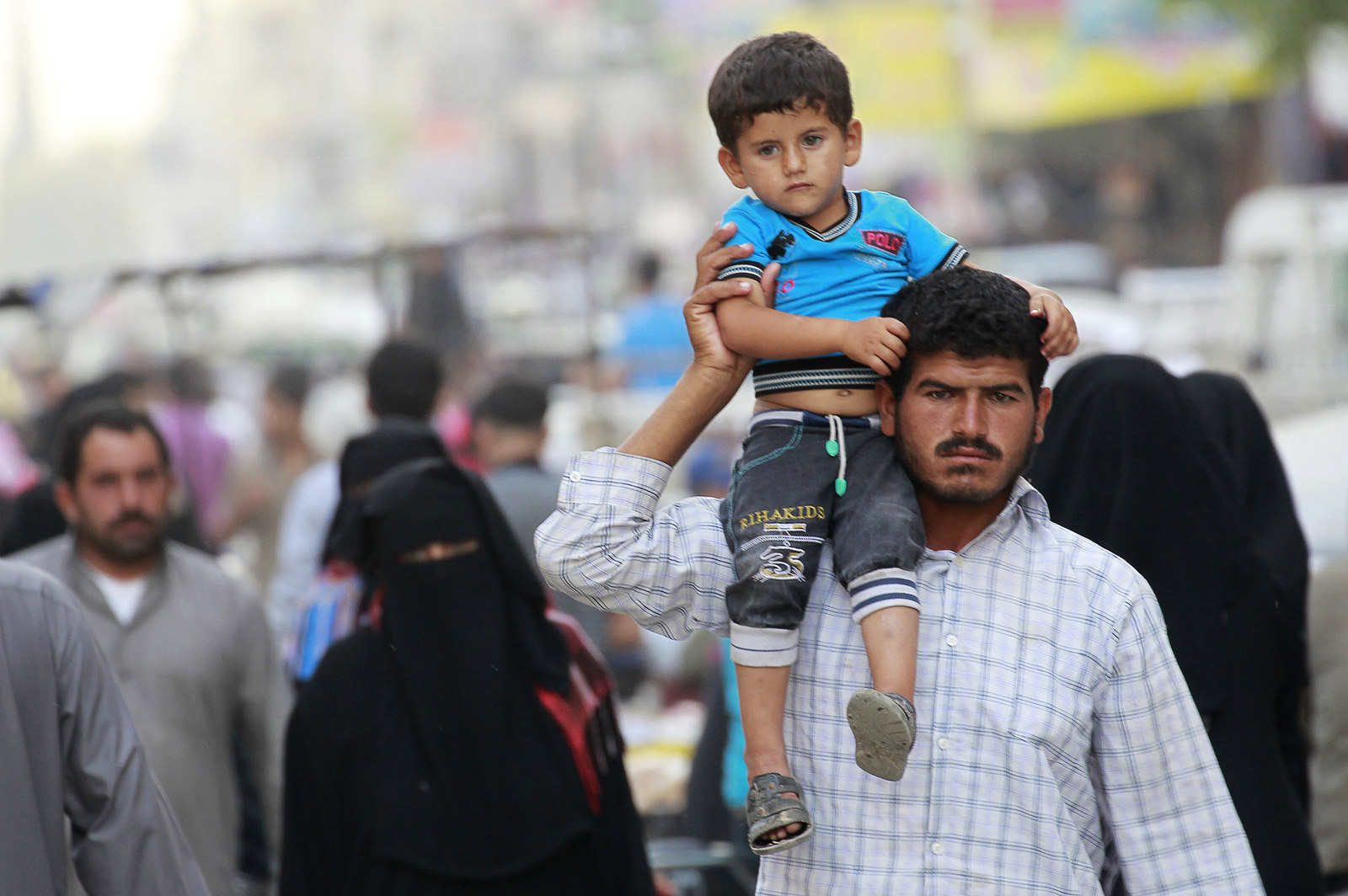 But natives of the city and those who recently fled say most residents are deeply opposed to ISIS. Many consider themselves something like hostages. "We cannot get out of the city without permission, and it's impossible to get permission because ISIS will say that we are going to infidel cities," a father in Raqqa, who asked to remain anonymous to protest his safety, said via WhatsApp. "But all people there want to leave the city."

He added: "They would say I'm an infidel and put me in jail if I told them that I want to go to Turkey to put my children in school and find them a better life."

A 34-year-old activist from Raqqa who goes by the nickname Abu Marwan fled to Turkey last month after he learned that he was wanted by the militants. He still has family living there. Life for them is grueling, he said, mirroring accounts from others who escaped. He described a skyrocketing cost of living and lack of work, restrictive religious rules, and the danger from the international strikes. "People there live in continuous horror," he said. "There is no popular support for ISIS in Raqqa, but people there are afraid, and their fate is death if they say a word."

Another 23-year-old man who fled Raqqa this month said: "People can't even leave their homes, because either they could die by airstrikes or ISIS could kill them at a checkpoint."

The U.S. government has consistently downplayed the civilian casualties from airstrikes by the coalition it leads. But at the community center in Tel Abyad, the mother and son said they thought the human toll was rising, and that residents were more fearful than ever of the strikes. "We are here because we are afraid of the airstrikes," the boy said.

They were also still affected by the reign of extremist terror that for so long had kept them anchored in place. In describing the threat posed by the militants, the two mentioned beheadings several times. At one point, they put a hand to their throats in unison and made a cutting motion across their necks.

The woman made a plea to Western governments for the family and friends she'd left behind: "be merciful to the people of Raqqa."