Syrian Opposition Leader Who First Suggested Negotiations Is Now Wary On Geneva Talks
Moaz al-Khatib was the first Syrian opposition leader to propose negotiations with the Assad regime. Now he's watching from the outside.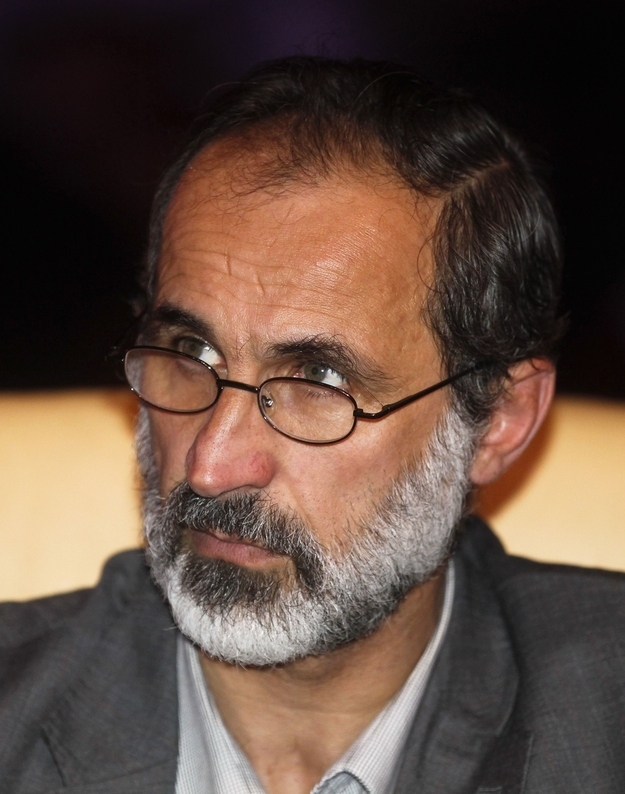 ISTANBUL — Moaz al-Khatib was the first Syrian opposition leader to suggest negotiations with Bashar al-Assad's regime. He proposed them a year ago while president of the Syrian National Coalition, which is in Geneva now for the first round of peace talks between the two sides. The idea, still controversial among the opposition, was even more divisive then — and Khatib saw backlash from within its ranks. He dismissed these critics as armchair generals, as he wrote at the time: "sitting down on their couches and then saying, 'Attack — don't negotiate.'"
A prominent Damascus imam, Khatib had been arrested multiple times for his activism against Assad. Amid the fractious politics of the opposition-in-exile, many Syrians saw him as a uniquely charismatic and effective leader, a view shared by many in the West. But the coalition's toxic mix of internal factionalism and outside meddling pushed him to resign last April, and he has largely kept out of the spotlight since.
In a phone interview with BuzzFeed, Khatib said he'd been paying close attention to the talks in Geneva, where the first round will likely draw to a close on Friday with little progress. And while he still supported the principle of negotiations, he said, he was wary of the current process — concerned that it might be intended mainly "to buy time and give some countries that are feeling guilty the chance to say, 'we gave it our best.'"
"Let us wait to see what will happen," he said. "If this is the beginning of a resolution [to the conflict], which I understand will take some time, then it will be a good thing. But if it's a kind of game, I would say to all the countries involved that they will pay a price for this game."
The U.S. and Russia have sponsored the Geneva conference, with each pushing its respective ally to attend and advising it as the talks play out. But Khatib said he expected more from the U.S. — which pushed hard for the coalition's formation in late 2012, in a process that ended with him holding the reins.
"The U.S. can do better," he said, adding that it should put greater pressure on both Russia and Iran to stop supporting Assad and push him to end the war. "I don't care about the negotiations between the Russians and the Americans if it will not help the Syrian people end their slaughter," he said.
Khatib also expressed frustration with the U.S. decision not to punish Assad for using chemical weapons on civilians outside Damascus this summer, despite President Barack Obama's famous warning that such an attack would be a "red line" for him. "Mr. Obama talked about red lines many times. Why put this in the picture if you can't support it?" he said. "Don't promise something you can't do."
Khatib also criticized the opposition's international allies for encouraging the war against Assad while doing too little to support it. "They were thinking they can destroy the regime militarily […] without helping us with enough tools at the time," he said. "Many of them lied, and many of them broke their promises."
He added: "The international community believed that it would be easy to stop the regime, or to change it. I believed that it had deeper roots, and deep support from the Russians, the Iranians and many other countries."
If Khatib were still leading the opposition, he said, he wouldn't have attended the Geneva conference. He would have insisted on some humanitarian relief first. "They must push to stop the aircraft attacks and release, at a minimum, the women and children being held prisoner. It is a shame for the world's governments to allow that," he said. "Without that I would not go."
Still, he added, "it is good that Geneva happened. But Geneva is not a target. It's just a way to arrive at the target. We will wait to see the results."