Swedish Journalist Free After Detention By Regime Forces In Syria
The detention of a Swedish freelance journalist by regime forces in Syria was a reminder of the myriad dangers facing reporters in the country.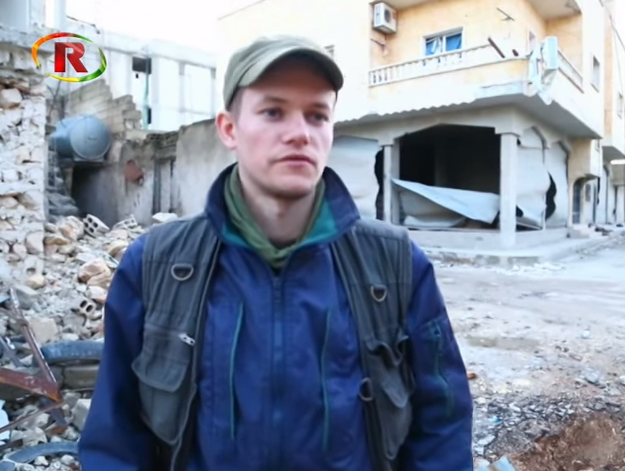 ISTANBUL — A Swedish journalist held for days by regime forces in Syria was released late on Saturday.
Joakim Medin, 30, was reported missing earlier this week — and some news accounts raised speculation that he had been abducted by the Islamic State of Iraq and Syria (ISIS).
But Medin, a freelance journalist who has reported extensively from Syria's majority-Kurdish region, had been detained there by forces loyal to the government of Syrian President Bashar al-Assad. Regime forces and Kurdish militia exist in an uneasy detente throughout much of the area, including in and around the regional capital of Qamishli.
Medin said after his release that he had been arrested at a roadblock in the city, according to an account in the Swedish press. Speaking by phone from Qamishli, he said he had not been mistreated while in regime custody and was "worn out" but otherwise fine.
Masoud Mohammad, a media officer in the Kurdish region who helps to facilitate visits by foreign journalists, told BuzzFeed News that Medin had been abducted alongside his translator on Feb. 15. This prompted a series of contentious negotiations between regime forces and Medin's Kurdish hosts. "The regime gave us a lot of false promises," Mohammad said.
Representatives of the main Kurdish political party in the region — the Democratic Union Party, known by its Kurdish acronym of PYD — as well as its most powerful Kurdish militia were quick to trumpet Medin's release. Some said it had been secured after Kurdish forces abducted regime soldiers in retaliation, though this could not be independently verified. "[The Kurds] kidnapped soldiers from the regime army to push the regime to release him," Shiyar Ali, a PYD representative based in Sweden, told BuzzFeed News.
The long standoff highlighted the tensions between Kurdish and regime forces in the area, who have largely avoided conflict with one another in the civil war.
It was also a reminder that the myriad dangers for reporters in the country — which were brought into stark relief in the beheadings carried out by ISIS — can come from other groups as well.