6 Moderate Syrians Who Don't Want U.S. Airstrikes On ISIS
"I hate America. I really hate America. Write it down again: I hate America."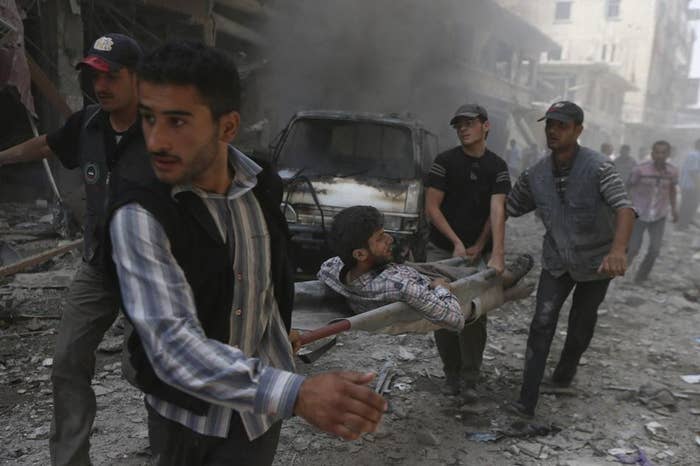 GAZIANTEP, Turkey — The recent fervor over planned U.S. airstrikes against extremist militants in Syria has obscured an important fact: Many of the moderate Syrians that America considers its allies are against the idea. And some of them are extremely angry.
These Syrians are themselves enemies of the Islamic State of Iraq and Syria, or ISIS, the radical force that the Obama administration has painted as a rising global threat. But they're also increasingly suspicious of U.S. policy toward their country. They warn that any U.S. military action against ISIS in Syria risks making the problem worse — and also turning Syrians of all stripes, including moderates like them, against America.
At the heart of their critique is the idea that the U.S. left them to their fate when they rose peacefully against Syrian President Bashar al-Assad's brutal regime, leading to a devastating war, and that the U.S. ignored their warnings about ISIS as the militant group wreaked havoc in opposition-held parts of Syria for much of the last year. They say now that U.S. strikes will do little to help them on either front, and that they long ago lost faith in America.
"I'm mad at the U.S., because I'm someone who has always said that the U.S. fights for freedom and fights for people's rights," said one 35-year-old Syrian activist, who didn't want to be named discussing the issue with the U.S. press. "You can be called a traitor for supporting the U.S. right now."
He added: "The U.S. has screwed up everything so bad. You can't tell anyone now that the strikes will be a good thing and that the U.S. will strike for our benefit. Bullshit. They know it's not for our benefit."
The activist said he still believed in the U.S. and backed the idea of U.S. strikes in Syria. But here are six moderate Syrians — all of whom have spent the last three years pushing for a secular democracy in Syria — who feel strongly otherwise. Those who requested anonymity did so for fear of losing their jobs.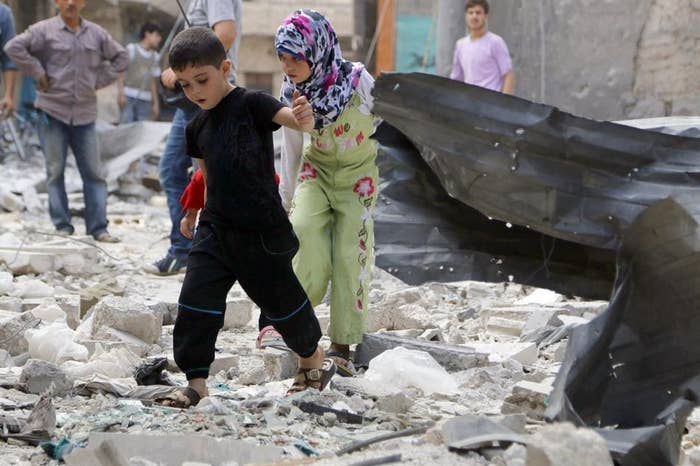 Wissam, 29, a local employee with a U.S. NGO that works on the Syria issue.
"Why now? Is it because of the crime of the beheading of two American journalists?" Wissam asked, referring to James Foley and Steven Sotloff, whose videotaped deaths at the hands of ISIS militants helped galvanize U.S. support for military action against ISIS. "If so, it's kind of an internal issue [for the U.S.]. It's not about us. They're bombarding us and we have nothing to do with it.
"Or is it because this is really a terrorist group that terrorizes people in Syria? If so, then the regime has committed more crimes than ISIS. With much cruelty. People are dead in the prisons by the thousands. What about this? Human Rights Watch has a report that documented almost 12,000 people dead under torture in prisons of the security forces. So what about this? Isn't it terror? It's not obvious that Bashar al-Assad used chemical weapons to kill more than 1,400 people at the same time [in the regime's infamous attack in the Damascus suburb of Ghouta in August 2013]? That was more than a third of the people who died in the twin towers on 9/11.
"So why now? And why [did Obama announce the strikes] on this dramatic date, on the same eve of 9/11, so that no American can criticize it and say 'no.' And what about the people who are facing Assad airstrikes? Now the same civilians will face the American airstrikes? We all know that ISIS puts its headquarters among civilians. What can America do about it? Nothing. They are going to bombard the good with the evil. That's why I'm angry about it. ISIS are criminals, but the solution is not to kill them with airstrikes.
"I am angry with this hypocrisy. We [the U.S.] are trying to do something? No, you're not. The American government is not trying to do the right thing. They are just trying to make more destruction.
"And I'm also angry at the American people. It's a democracy. If America is a democracy, it's a choice of the American people to bombard Syria. It's not a choice of the government. It's not a dictatorship. It's a democratic government. So all the American people are involved with this."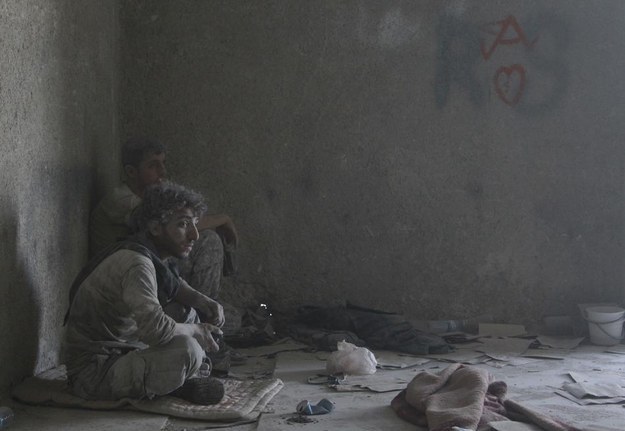 Beriven Ahmed, 24, an employee with the Syrian opposition's government-in-exile.
"I think that our enemy in Syria is not ISIS. It's the Assad regime. So when they are thinking that they will strike ISIS, this is a problem, because the regime is the real enemy. If the Assad regime finished, I think ISIS would also finish."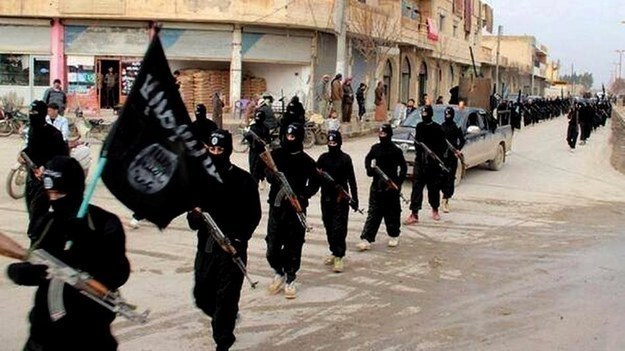 Anonymous, 27, a local translator and coordinator with a Western NGO that works on the Syria issue.
"My opinion is that I'm against [the airstrikes] in any way. Those airstrikes will attack ISIS. But just imagine the civilians around ISIS and in the areas ISIS controls. And especially people who [are vulnerable to seeing ISIS as the representatives of Islam]. They will believe that the real Islam and the real Islamic state is ISIS, because America is hitting them. So they will join ISIS as well, and it will get bigger. So more will come — right to this area. Every fucking jihadi in the whole world will come to ISIS because America fought them.
"Two hundred thousand people died in the revolution and more people disappeared, in the same place and the same land. All kinds of terror have been done in Syria: killing, beheading, slaughtering, burning. What more do you want? No, there is no intention to help Syrians. I am sure 100%."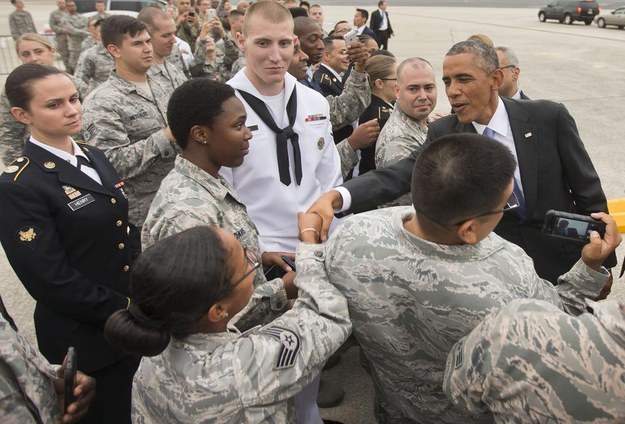 Anonymous, 30, a local employee with a U.S. NGO that works on the Syria issue.
"I think my opinion is like many other Syrians' on this subject. The problem is not in ISIS itself but in the regime and ISIS together. The U.S. strike will be like cutting the tail of the snake instead of cutting the head."
The man said the U.S. is "absolutely not" interested in helping Syrians with its air campaign. "They are just looking out for their own interests."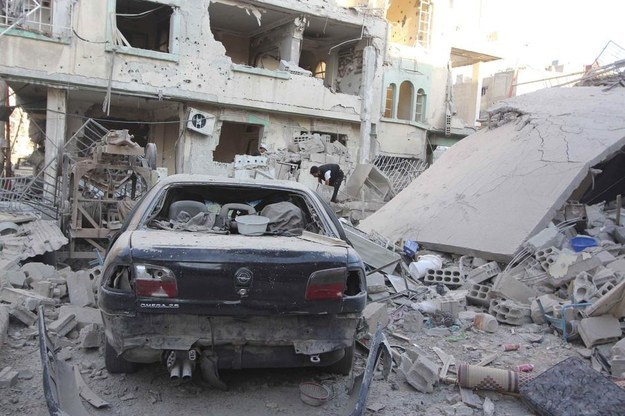 Rasha Qass Youses, 30, a freelance translator and humanitarian activist based in Gaziantep, Turkey, near the Syrian border.
"I don't think that an intervention will actually be the solution for what's going on in Syria. There are a lot of socioeconomic issues that we could address without going with intervention. Because I think that as with what happened in Iraq [with the 2003 U.S. invasion], the U.S. is using the same approach, the same tools, to cause the same problem always. And what happened in Iraq with ISIS is the indirect result of the 'war on terror' that started in Afghanistan and then moved to Iraq."
Syria's civil war largely pits Sunni rebels, who hail from the country's majority, against a regime dominated by Assad's Alawite sect, an offshoot of Shiite Islam. ISIS, meanwhile, pushes an extremist form of Sunni Islam. Youses warned that U.S. strikes risked spiking sectarian tensions drastically. "I think a lot of Sunnis will think that this is a war against Sunnis, because Assad has been killing his own people in Syria for more than three years, and nobody talked about it.
"And sorry for what happened to the two American journalists who were killed by ISIS, but this also happened before with the regime, which killed the British aid worker [Abbas Khan] under torture in its prison and killed the U.S. journalist [Marie Colvin] with an airstrike in Homs. And nobody moved. I don't think the military action will lead to a less radical Middle East — it will only make it more radical, and it will make the problem much more complicated."
Anonymous, a Syrian journalist with an international media organization.
"Everyone is a bit confused, despite the fact that everyone agrees on hating ISIS. The lack of credibility by the U.S. government with regards to the revolution, and especially with regards to the Syrian regime, has made people unsure whether to sympathize with the strikes or condemn them.
"As to what happened in Iraq [when the U.S. intervened against ISIS to protect the country's Yezidi minority and Kurdish region], sure, we sympathize with the Yezidis and the Iraqis as humans. But when it came to Ghouta, 4,000 people were killed, including children. But all Obama did was take the chemical weapons [from Assad, as part of a deal to avert U.S. airstrikes against the regime] and let the killer walk away. This makes us suspicious, and think that maybe the strikes will make things worse.
"Is this a war on Islam? There will be many debates on this, even by the people who have left Syria because of ISIS. While they agree on ISIS's crimes, they also agree that at least we do not support this strike.
"No one can convince me that the U.S. was not following the rise of ISIS in Syria. Why did they let it get to this point? The American politicians are liars, and they are inhuman. It will eventually make people feel that all the American people are liars and inhuman. The reason that I decided to talk to you is that I need to deliver this message and tell you that you are liars, and that we will really hate you. Not the way ISIS does. But it is better to say this than to be hypocrites and liars and say that we love you.
"I hate America. I really hate America. In the direct experience we have in Syria, it became clear to us that the U.S. has the lowest possible morals. Write it down again: I hate America."