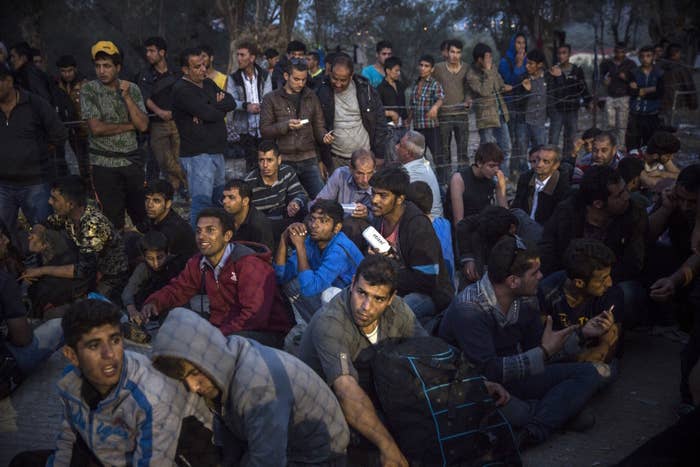 ERBIL, Iraq — The migrant crisis took on new urgency across Europe on Sunday with reports that at least one assailant from Friday's attacks in Paris may have traveled there disguised as a refugee. If proven true, the scenario would accomplish twin goals for ISIS: helping it to carry out terror operations in the West while turning local populations against refugees.

ISIS has ratcheted up its propaganda against anyone fleeing the conflict in Iraq and Syria of late — calling those who leave traitors and imploring others to stay and help to build their so-called caliphate. At the same time, it has vowed to make it impossible for Muslims to live peacefully in the West, threatening to destroy what it calls a "gray zone" of coexistence.

News that the attacker may have traveled along a common refugee route — which sees refugees venture from Turkey to Greece by boat before heading deeper into Europe — also underlines a vexing security threat. It would show that ISIS can take advantage of the chaos and suffering of one of the largest human migrations in modern times to make its local propaganda resonate, and also to help it carry out international attacks. Greek and French officials have said the attacker had registered as a refugee using a Syrian passport on the Greek island of Lesbos on Oct. 3.

The man's identity has yet to be confirmed, and there is increasing speculation about whether the passport was real or forged — fake Syrian passports are both widespread in Turkey and easy to obtain. They are used both by people posing as Syrians to help their asylum cases and by Syrians who have lost their own passports and, due to harsh policies toward refugees by the Syrian government, are unable to get new ones.
Whether the attacker was Syrian or not — and authorities have so far identified three of the other attackers, as well as one suspect still at large, as French — the fact that he brought it to the site of the attacks on Friday struck many as suspicious. It was either intentional or a fortuitous coincidence. The news has already begun to color the still-raging debate on what to do with the masses of people fleeing to Europe from conflicts in places like Syria and Iraq.
"States have understandably been scared to tackle this out of fear that it will fuel right-wing populists and Islamophobia," said a senior E.U. security official, who spoke on condition of anonymity because he wasn't authorized to discuss the issue with the press. "But they will find it hard to hold the line now it appears that at least one of the attackers was able to exploit the refugee route to travel unmolested across Europe."
"States have understandably been scared to tackle this out of fear that it will fuel right-wing populists and Islamophobia"
The official added: "I think the scene is now set for a battle in Brussels."
The reality of the crisis is more complicated than the alarmist and at times openly racist story told by the right in Europe — but also more complicated than the at times naive story told by those on the left, which has not prepared the public for its potentially darker aspects.
Western officials and analysts have long feared that ISIS would exploit refugees in this way — Senate Intelligence Committee Chair Richard Burr confirmed to BuzzFeed News in January that the U.S. government had received reports that ISIS was working to send some of its members to Europe using refugee boats from Turkey. The same article also cited two Turkey-based smugglers and an ISIS operative who had taken part in the scheme.
The question then was the scale — and that question remains. Western officials and analysts tracking the conflict believe the number of ISIS members coming to Europe in this way is likely small; it would represent just a minuscule fraction of real refugees. Yet both ISIS and anti-refugee groups in Europe have a stake in inflating the number — making the refugee crisis a strange instance in which their interests overlap.
In the January interview, the ISIS operative working to sneak jihadis onto Europe-bound boats claimed — improbably — that he had already sent 4,000. The true number was clearly far lower, as the BuzzFeed News article detailed. Such a number makes little sense given estimates of ISIS's total manpower, which the Pentagon put at 20,000 to 30,000 at the time. It would also be impossible to accomplish logistically; the same ISIS operative complained about the difficulties of arranging passage and the need to outpace Turkish authorities. Instead of thousands, an associate of the operative said then, "it's more like tens."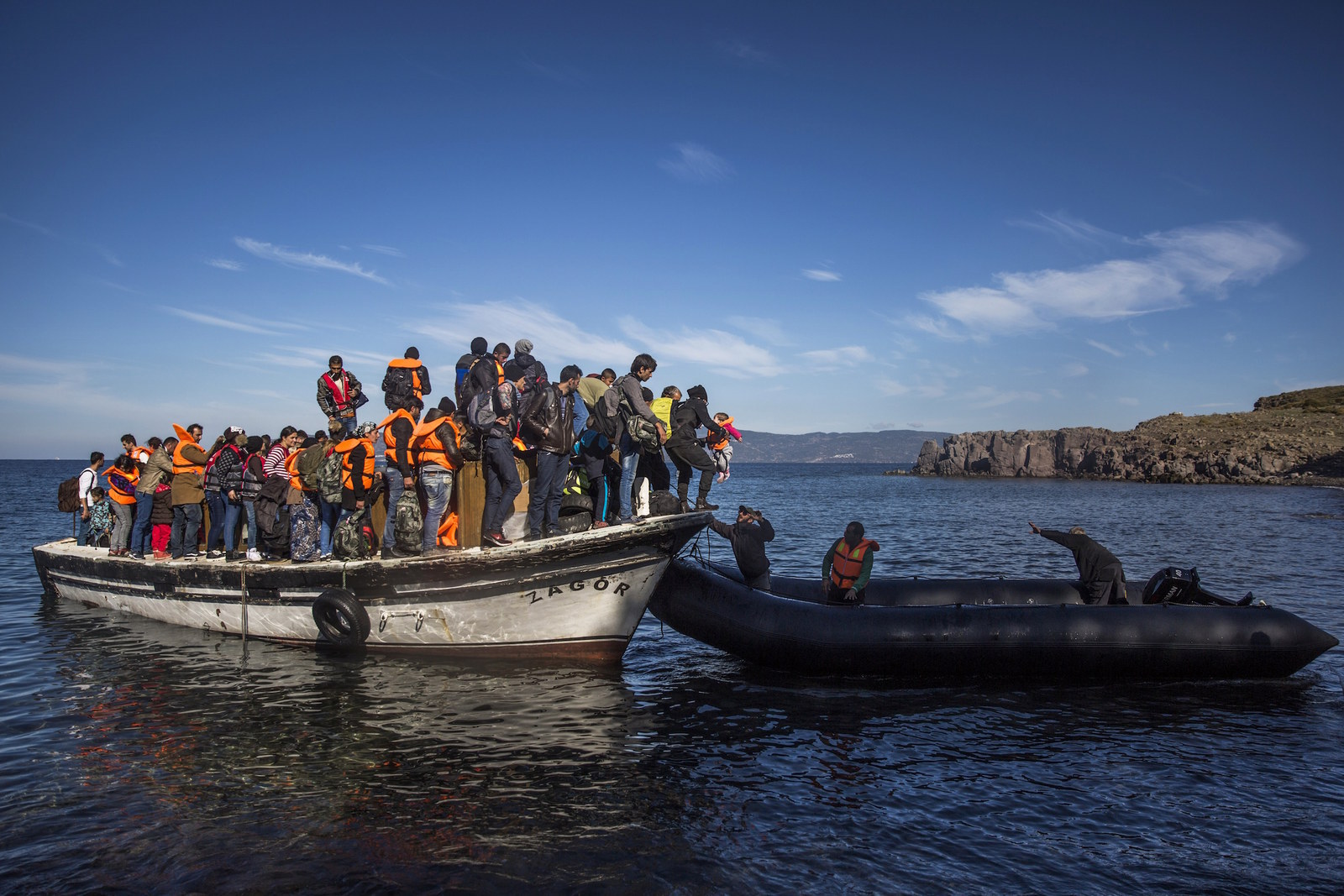 In the months that followed, however, the 4,000 figure was falsely cited as fact by commentators seeking to demonize refugees. In doing so, they were unintentionally helping to advance ISIS's agenda.

In the wake of the Paris attacks, fear-mongering about refugees would play a similar role. It would also exacerbate the chaos of the refugee crisis that ISIS seeks to exploit. Across Europe, the crisis has already become such a heated issue that it has caused political paralysis among EU leaders that prevents them from putting an effective policy in place. And the tide shows no sign of slowing — in Syria, ISIS continues to terrorize civilians while the Assad government massacres them with daily airstrikes.
"What we see in Europe is a failure. We need a more comprehensive approach. And we need it as soon as possible," said an official with the Turkish government, who requested anonymity to discuss the subject candidly. "It would definitely reduce the amount of people who try to infiltrate among the refugees."
Yet such a plan has remained elusive. "There is a way to organize these arrivals in a legal way," said Aurelie Ponthieu, the adviser on displacement at Doctors Without Borders. "It's not a question of numbers that aren't manageable. I think they are completely manageable. It's just that they're not being managed at all."
She added: "Everybody is pushing responsibility onto someone else."
Ponthieu noted that true refugees want to come to Europe legally and seek out authorities when they arrive. "The fact that people come by ship — which is of course much more difficult to control as a border — at great risk to their lives is because [legal] land borders are closed," she said.
With no comprehensive EU plan in place, local authorities are left to piece together responses on their own. Germany's neighbors have allowed tens of thousands of refugees to pass en route to its borders in recent months, and many refugees now enter the country from Austria into the city of Passau. One morning there this fall, Oktoberfest tents bearing the logo of the beer company Lowenbrau had been erected to help house the influx of new arrivals, sometimes thousands per day. Officers had been scrambled to the region and were working in shifts, said Albert Poerschke, a spokesperson for the border police: "Everyone who can walk and is wearing a uniform is on the border right now to handle the problem."
Poerschke said security checks were not as thorough as they should be due to the scale of the human crush. "With the amount of people coming it's not possible. If we did it that way, the line would stretch to Greece," he said. "Right now we don't know what will happen in two or three hours. It could be nothing or it could be 2,000 people. Waiting and counting: This is all we can do."