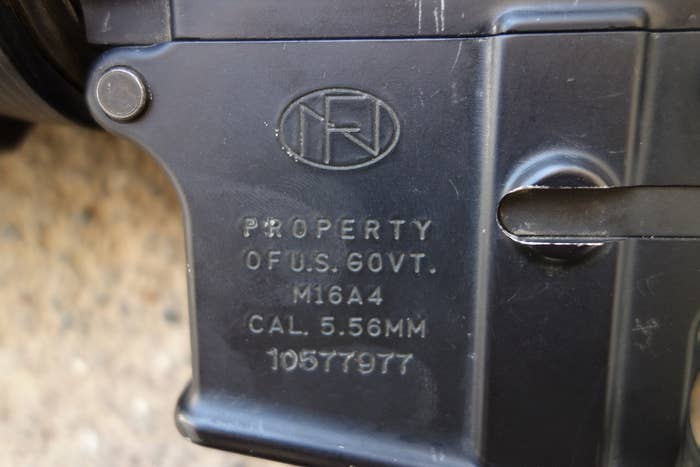 GAZIANTEP, Turkey — Much attention has been paid to the big-ticket military spoils that extremist jihadis seized from retreating Iraqi forces as they rampaged across much of Iraq this summer. The militants — many of them hailing from the Islamic State of Iraq and Syria, or ISIS, which declared a caliphate in June — were quick to trumpet their gains via their turbo-charged presence on social media. The images showed a jarring array of top-shelf hardware, from U.S.-made armored Humvees to heavy artillery and howitzers.
Far less has been made of the captured weapons that are likely most useful to ISIS as the group continues its onslaught in parts of Syria and Iraq: the small arms like assault rifles and handguns that every soldier needs and regularly employs. "A U.S. Humvee might be good for the show, for propaganda, but what's interesting is to know with what they actually fight," said Damien Spleeters, a field researcher with Conflict Armament Research, a U.K.-based firm that tracks weapons in conflict zones. "Small arms are less sexy, but I believe they are very important."
Spleeters and a colleague ventured into Syria in July to track down some of these small arms, relying on stockpiles seized from ISIS by rival fighters. It marked the first time independent experts have been able to document weapons used by ISIS firsthand.
Though the sample size was limited, the findings suggest that ISIS is likely already using the weapons it seized in Iraq to large effect, as well as in Syria, which remains its stronghold — and that it can quickly and effectively move arms between the two countries and across multiple fronts. After its surge in Iraq, ISIS was quick to rush many of its new weapons into Syria, where it is embroiled in conflicts with multiple enemies — rival rebel groups, Kurdish militia, and to a lesser extent, the Syrian regime. Though the Obama administration has said it is considering airstrikes against ISIS in Syria, where much of the group's leadership is based, the U.S. military campaign against the group has so far been contained to Iraq.
Of the 17 weapons Spleeters and his colleague documented in Syria that will be included in a report published on Monday, six were U.S.-made. Of them, five likely came from the stockpiles ISIS seized in Iraq, which had been provided to Iraqi troops as part of a multi-billion-dollar U.S. program to arm and train the Iraqi military.
The team also made another important discovery: ISIS was in possession of powerful anti-tank rockets manufactured in the former Yugoslavia. Such rockets had reportedly been provided to U.S.-aligned Syrian rebels in 2013 by Saudi Arabia, a main backer of the rebellion and a U.S. ally. In refusing to allow moderate rebels to receive significant military support in the form of heavy weapons as the war has raged on, the U.S. has often cited concerns that these weapons might fall into the hands of extremists.
The photos that follow show the U.S. weapons — as well as the anti-tank rockets — that Spleeters and his colleague found in a stockpile captured from ISIS in Syria.
This U.S.-made M16A4 assault rifle was captured from ISIS near Qobani in northern Syria.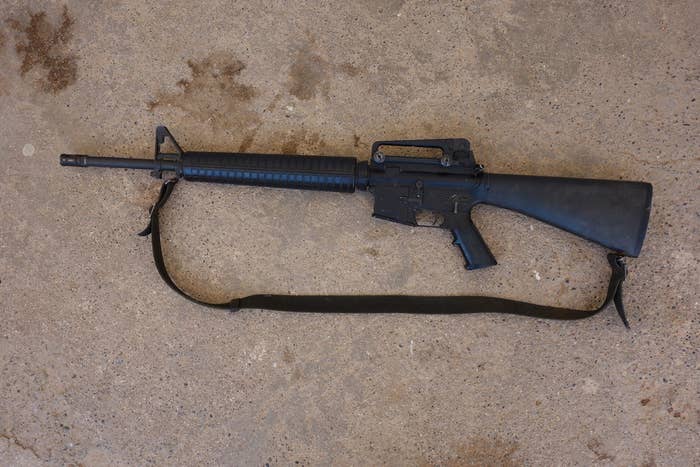 The following three U.S.-made M16A4 assault rifles were captured from ISIS in the Sinjar mountains in northern Iraq.
ISIS' attempt to massacre the minority Yazidi population around the Sinjar mountains helped prompt the ongoing U.S. air campaign against the group.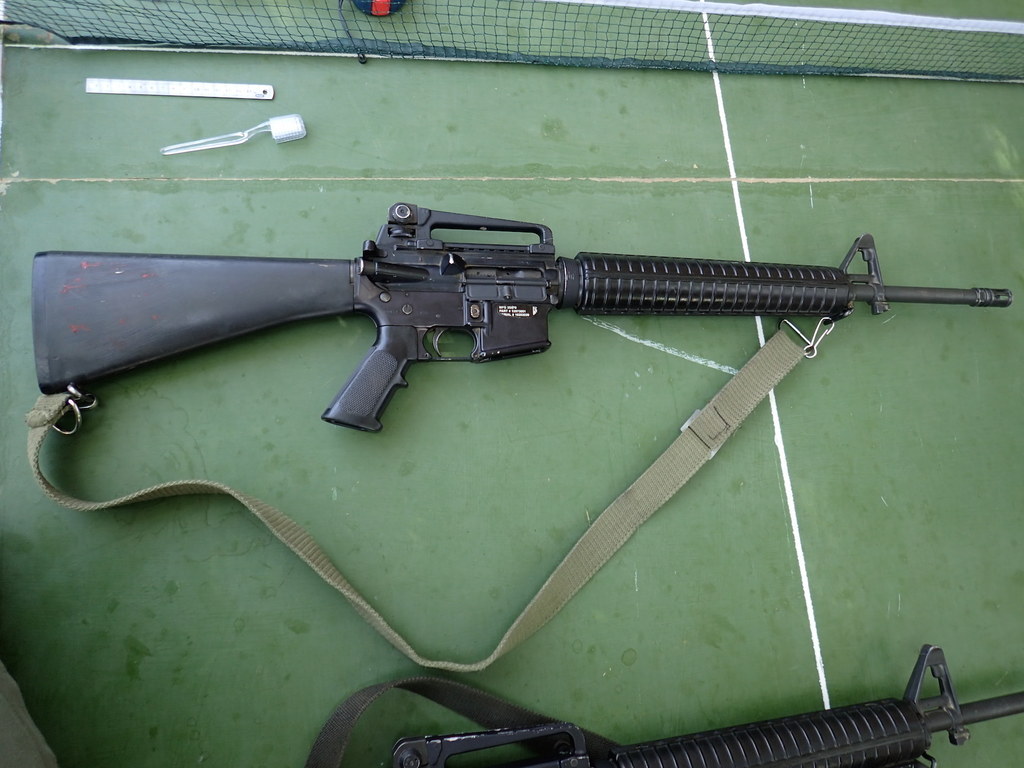 Spleeters pointed out that all the U.S.-made assault rifles use cartridges that measure 5.56x45mm — which means they require a kind of ammunition that is scarce in Syria.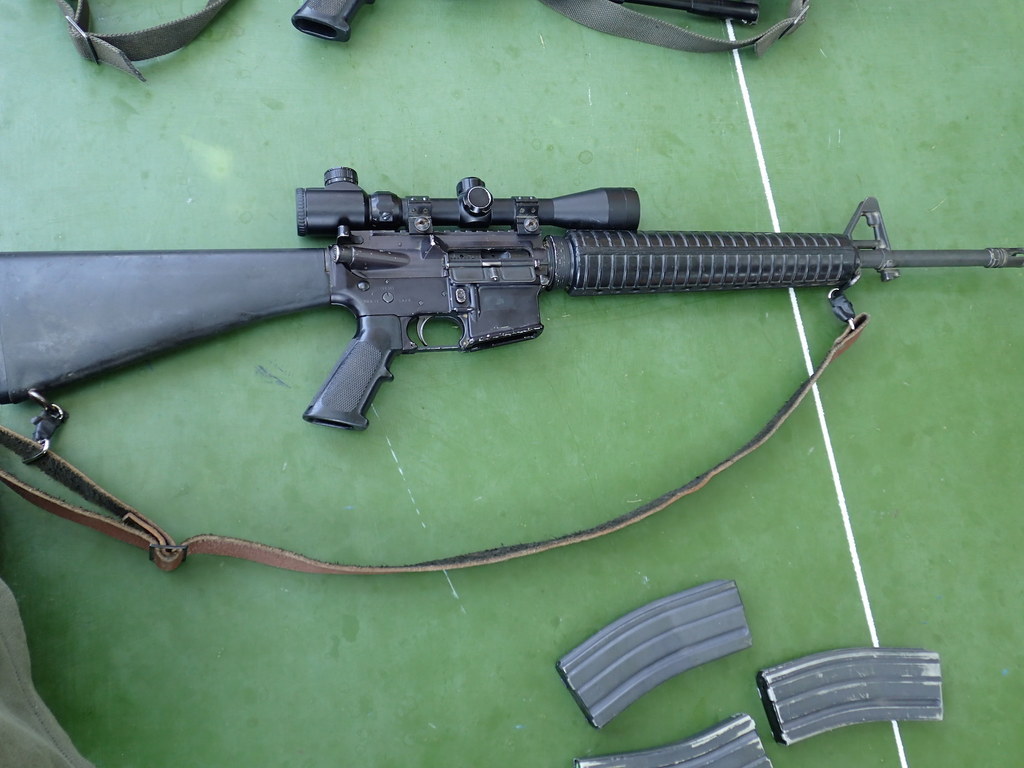 The assault rifles all have the same engraving: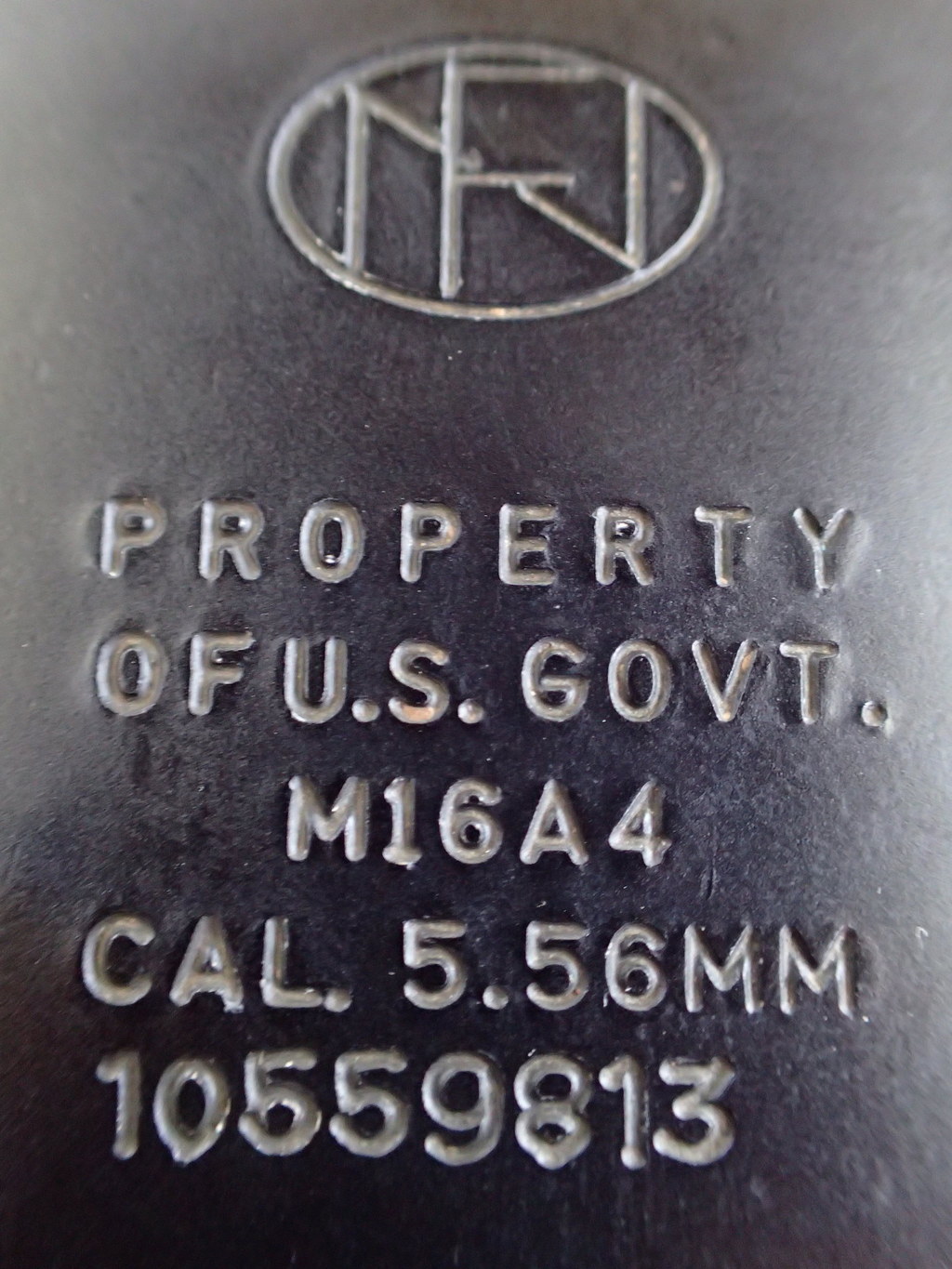 The team also found an oddity among the cache: a semi-automatic rifle manufactured by Bushmaster Firearms International, the well-known U.S. gun company.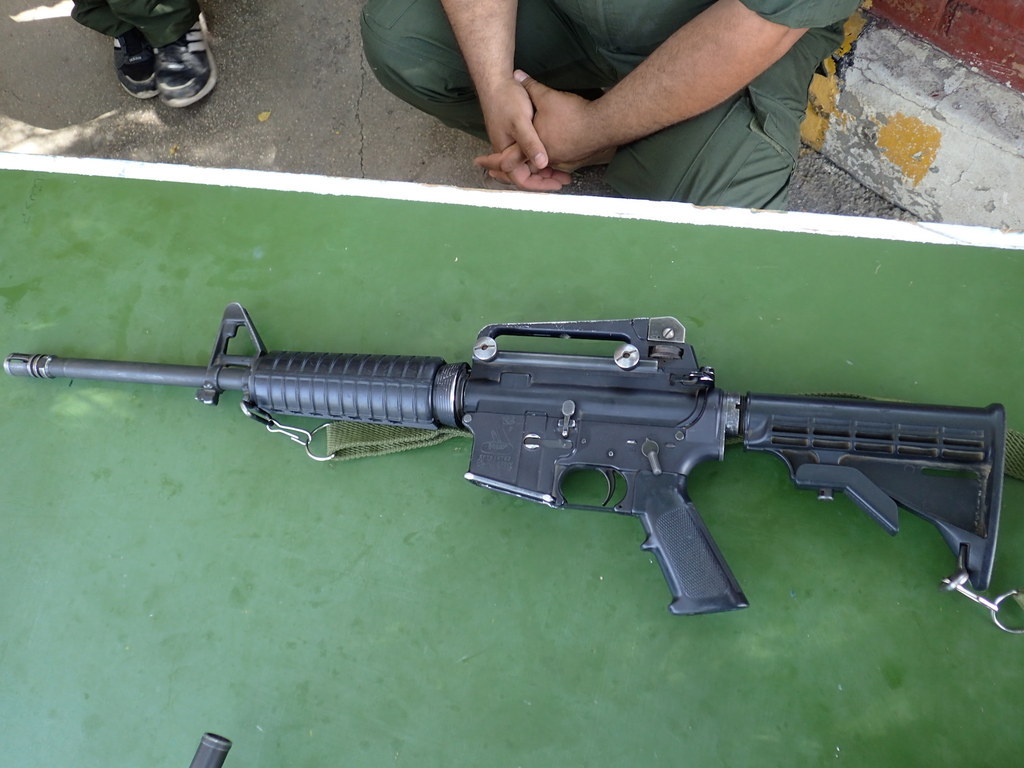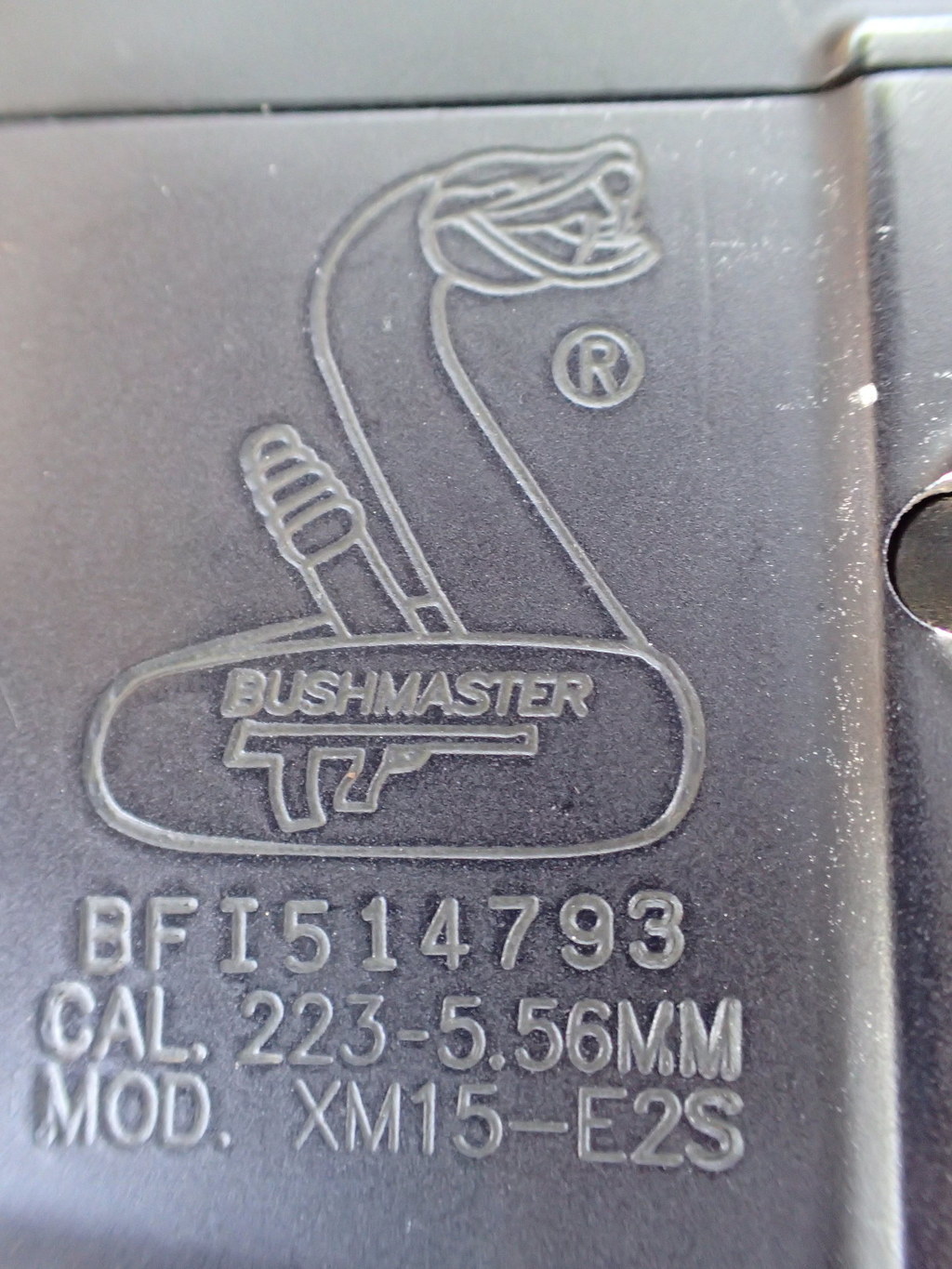 The semi-automatic design suggests that the weapon was purchased from a civilian market, making it unclear where it originated.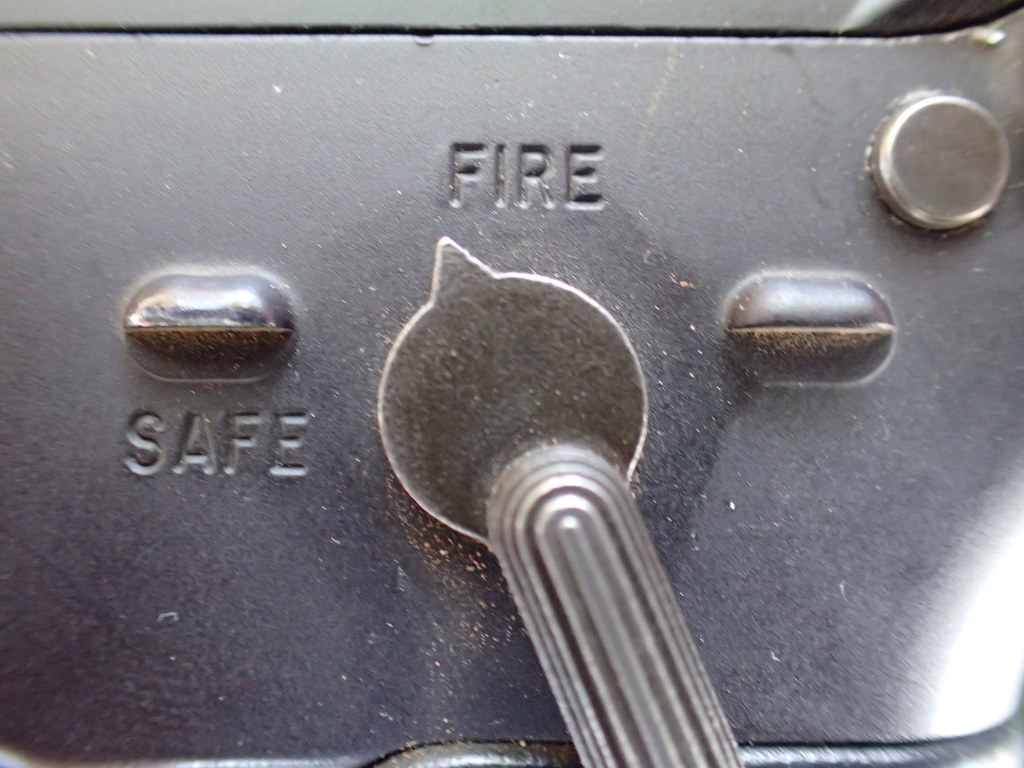 But the most interesting find may have been the anti-tank rockets from the former Yugoslavia — the team documented two that had been captured from ISIS by Kurdish fighters in Syria.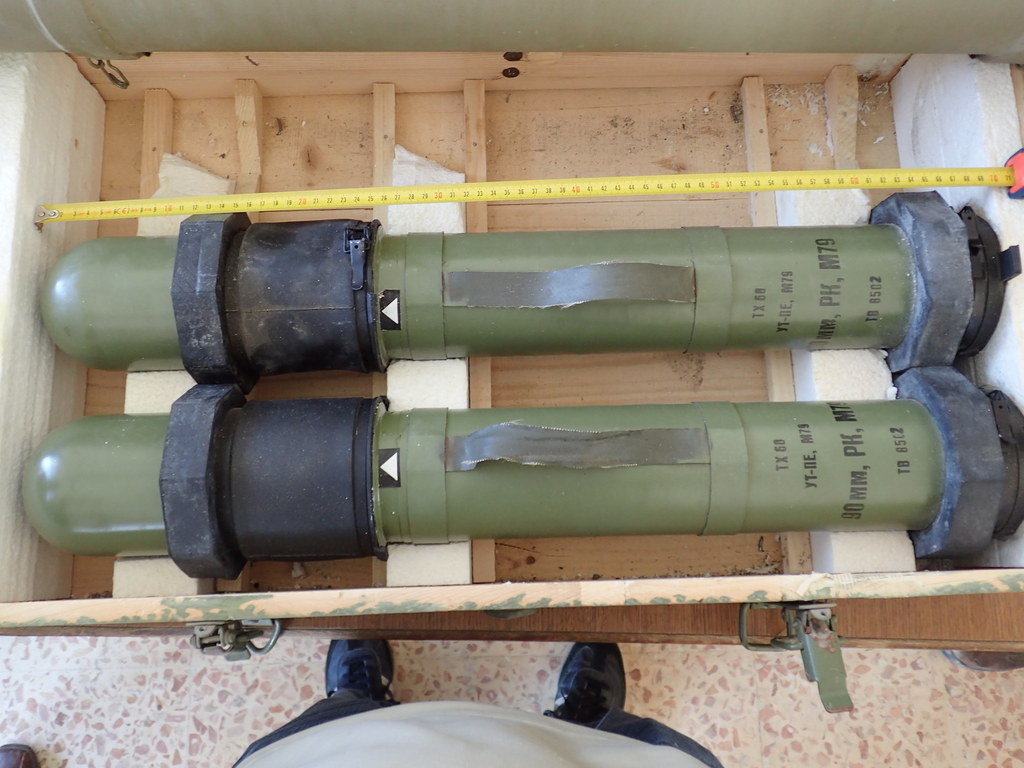 The Obama administration has proposed ramping up support to moderate rebels in Syria as part of its strategy to combat ISIS.