View From Space At Night Shows Huge Difference Between North And South Korea
International Space Station video taken on Jan. 30, 2014 reveals a stark contrast between the neighboring Koreas.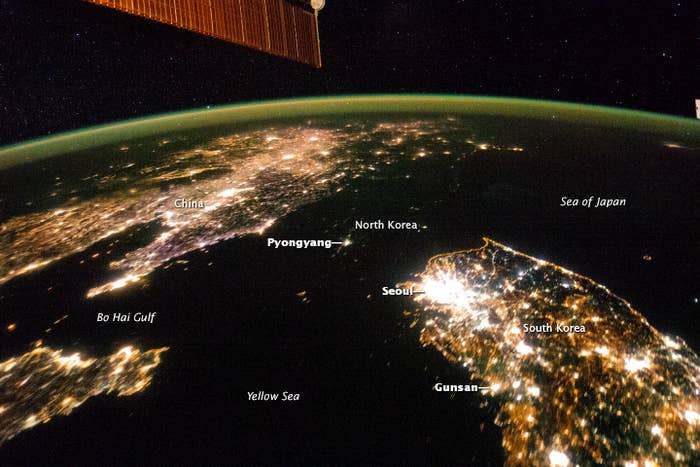 North Korea is almost completely dark compared to neighboring South Korea and China. The darkened land appears as if it were a patch of water joining the Yellow Sea to the Sea of Japan. Its capital city, Pyongyang, appears like a small island, despite a population of 3.26 million (as of 2008). The light emission from Pyongyang is equivalent to the smaller towns in South Korea.