U.N. Approves Global Arms Treaty
Secretary of State John Kerry called it a "strong, effective and implementable" treaty and stressed that it applies only to international deals and "reaffirms the sovereign right of any state to regulate arms within its territory," Associated Press reports.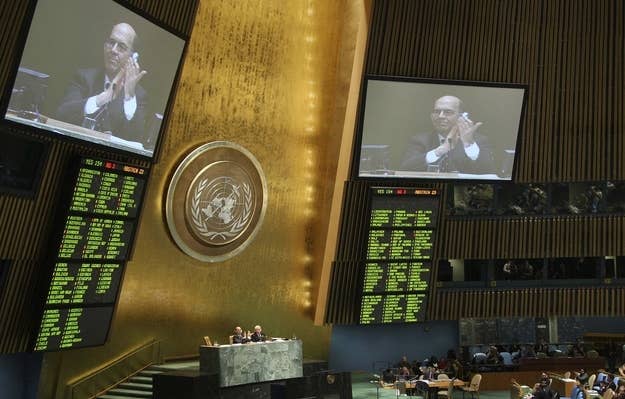 UNITED NATIONS (AP) — The U.N. General Assembly overwhelmingly approved the first international treaty regulating the multibillion-dollar global arms trade Tuesday, after a more than decade-long campaign to keep weapons from falling into the hands of terrorists, warlords, organized crime figures and human rights violators.

Loud cheers erupted in the assembly chamber as the electronic board flashed the final vote: 154 in favor, 3 against and 23 abstentions.

"This is a victory for the world's people," U.N. Secretary-General Ban Ki-moon said. "The Arms Trade Treaty will make it more difficult for deadly weapons to be diverted into the illicit market. ... It will be a powerful new tool in our efforts to prevent grave human rights abuses or violations of international humanitarian law."
UN Adopts Landmark Arms Treaty