Toronto Man Looks For Weed On Twitter And Police Respond With "Awesome!"
Sunith Baheerathan shared with the world on Tuesday that he "needed a spliff or two" at his job in Canada and the local police department replied back "Awesome! Can we come too?"
Here is the original tweet captured on Twitter: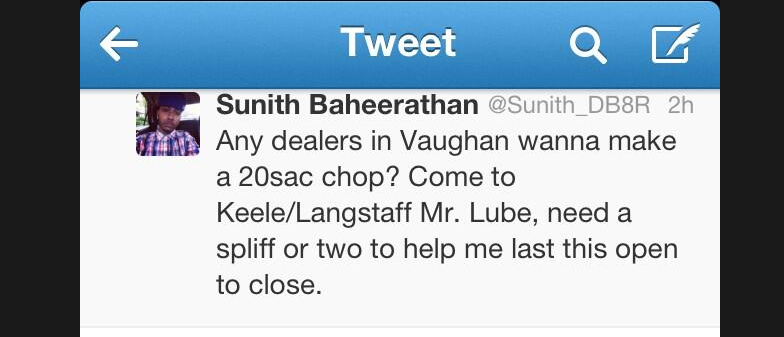 The York Regional Police department replied to Sunith Baheerathan's tweet:
After the police department shared Baheerathan's tweet he sent the following tweets captured by Canadian Press on Storify: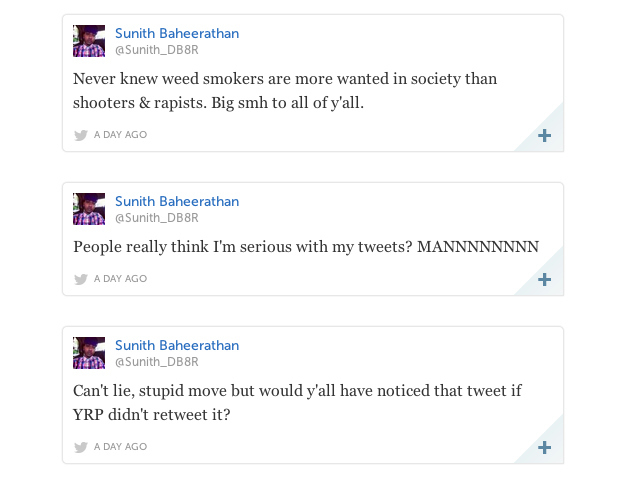 Mr. Lube even took to Twitter to reply back to the York Regional Police department:
Baheerathan confirmed he was terminated from Mr. Lube in Toronto and joked he will be "on Jimmy Kimmel soon." He later deleted his Twitter account.