Syrian Electronic Army Hacks CNN's Twitter Account
SEA took control of CNN's account Thursday and sent out a series of tweets that were later deleted. CNN confirmed the hack, saying "some of our organization's social media accounts were compromised."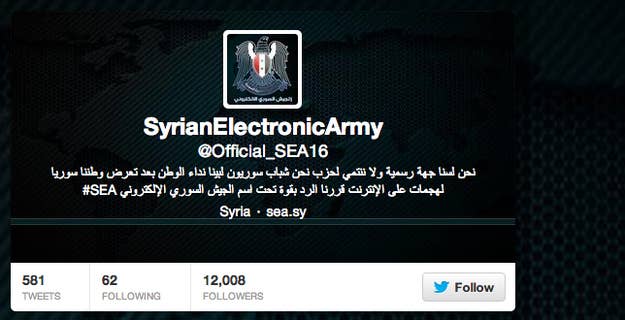 Here are the five tweets that were sent on @CNN's Twitter account: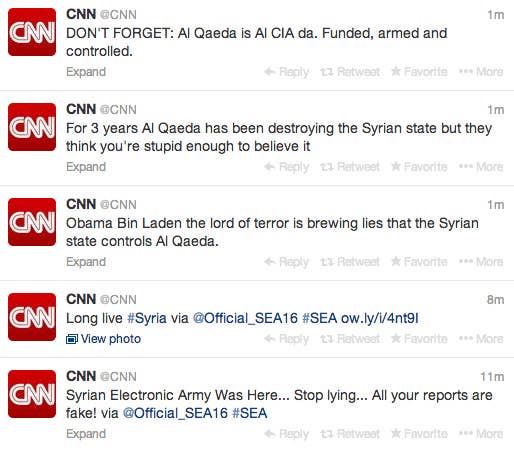 The network later confirmed the compromise and said they were "working to remedy the issue."
Updated - Thursday, January 23, 2014 - 7:19 p.m. ET:
It now appears that CNN's website/wordpress blogs has been compromised. Still no confirmation if this is related to Syrian Electronic Army: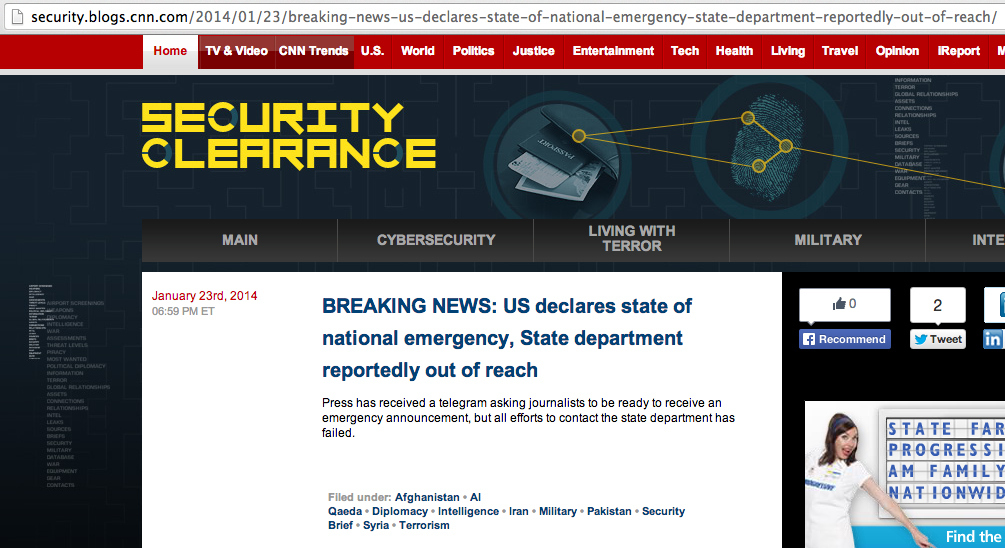 The Twitter account @natlsecuritycnn was also hacked: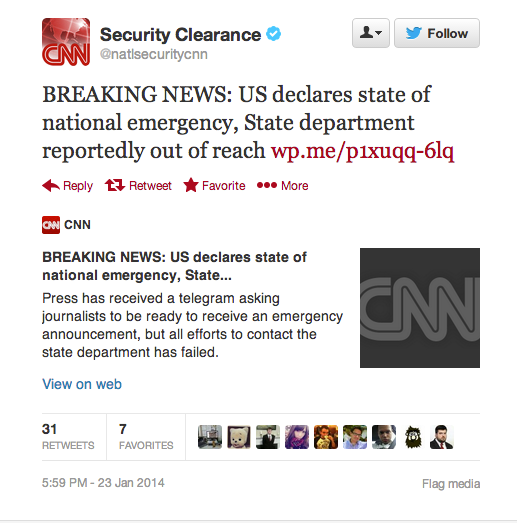 Updated - Thursday, January 23, 2014 - 8:04 p.m. ET:
SEA shared the following statement on their Twitter account following the hack on CNN:
Updated - Thursday, January 23, 2014 - 10:57 p.m. ET:
From CNN: Social Media Accounts Hacked
"The affected accounts included CNN's main Facebook account, CNN Politics' Facebook account and the Twitter pages for CNN and CNN's Security Clearance. Blogs for Political Ticker, The Lead, Security Clearance, The Situation Room and Crossfire were also hacked.

The posts were deleted within minutes and the accounts have since been secured."