Suicide Bomber Hits Afghan Defense Ministry As Hagel Visits Kabul
Taliban claim responsibility: "This was not a direct attack to target him [Hagel] but we want to send a message that we are always capable of hitting Kabul."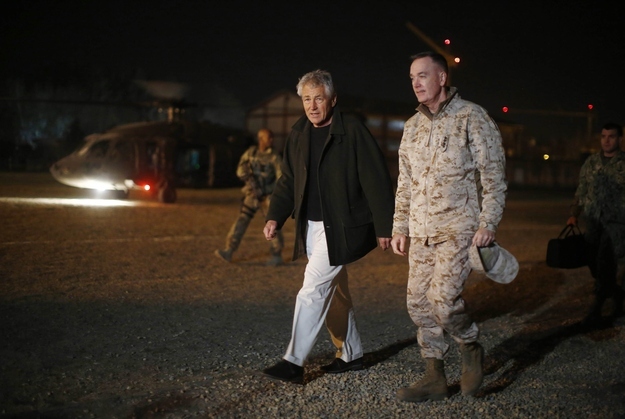 KABUL, Afghanistan (AP) -- A suicide attack outside the Afghan Defense Ministry on Saturday killed and wounded several civilians as U.S. Defense Secretary Chuck Hagel visited the Afghan capital of Kabul.

Pentagon spokesman George Little said the secretary was in a briefing at a U.S.-led military coalition facility in another part of the city when the explosion occurred. He said the briefing continued without interruption.

Afghan Defense Ministry spokesman Gen. Mohammad Zahir Azimi said a bicycle bomber struck just before 9 a.m. local time about 30 meters (yards) from the main gate of the ministry.