Springs Fire Reaches Pacific Coast Highway
The highway was closed for the second time Thursday night as the fire was raging in the rugged canyons about a mile from the coast, LA Times reports.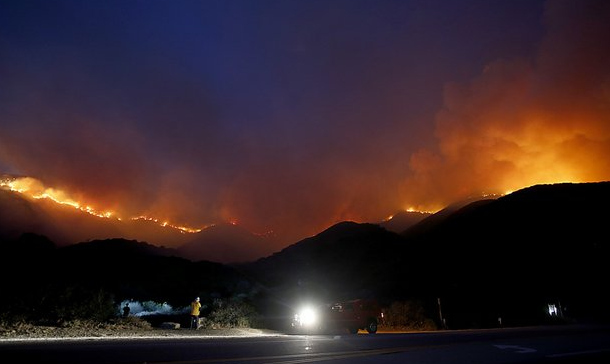 A massive wildfire that was devouring huge swaths of brush in Ventura County reached the Pacific Coast on Thursday night after burning for more than 14 hours, officials said.

The Springs fire, which had charred at least 8,000 acres of vegetation, reached Pacific Coast Highway near Yerba Buena Road, Ventura County Fire Department spokesman Bill Nash told KCAL-TV Channel 9.

The fire had been raging for more than 14 hours after breaking out shortly before 7 a.m. near Camarillo Springs.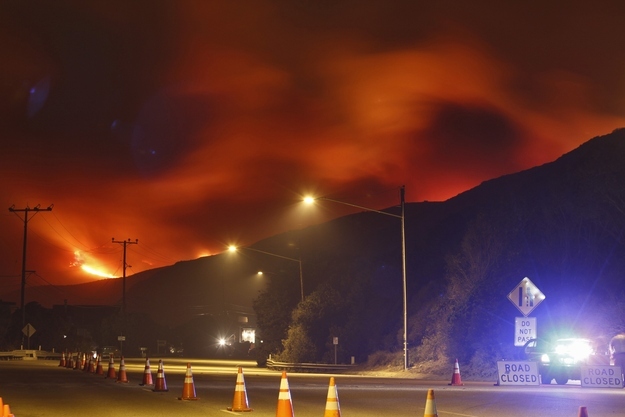 Photos From Earlier In The Day: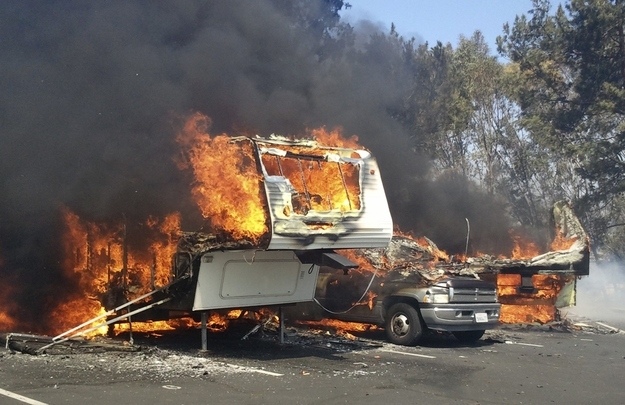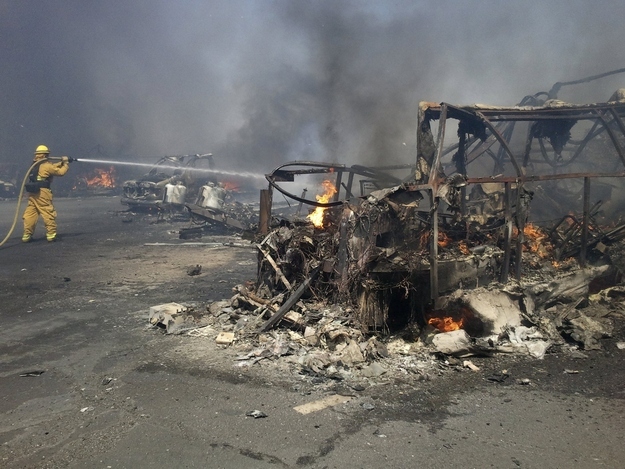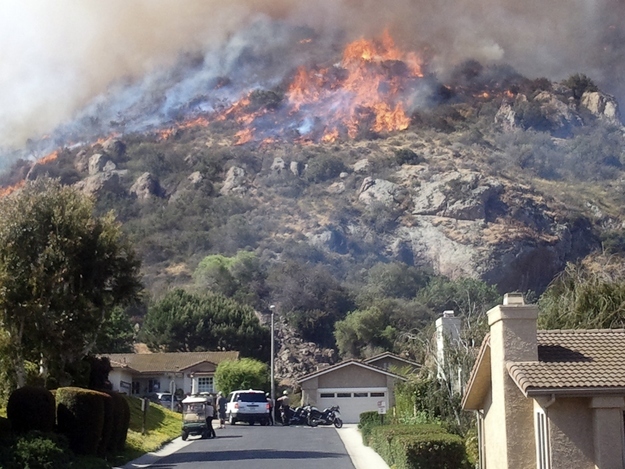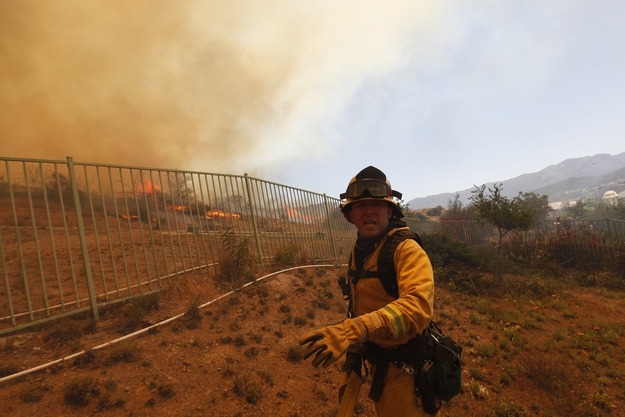 Update: Friday, May 3, 2013 - 2:33 a.m. ET:
120 children at campground to be evacuated:
Authorities Thursday night were preparing to evacuate about 120 children and 30 adults who were at a coastal campground in an area where a huge wildfire was burning out of control in Ventura County.

The group was at Camp Hess Kramer near Sycamore Canyon and Pacific Coast Highway, in an area that was under a mandatory evacuation order as the Springs fire continued to rage, the Ventura County Sheriff's Department said.

The fifth-grade children and their adult escorts had been unable to leave because roads were blocked, the department said.