Six People Killed In A Bar Shooting In Cancun, Mexico
In Mexico more than 70,000 people have died because of drug-related violence since 2007.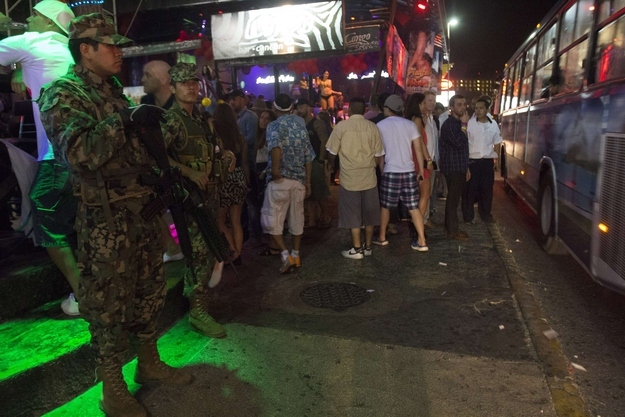 (Reuters) - Two men armed with a machine gun and a handgun opened fire in a bar on the outskirts of the Mexican tourist resort of Cancun on Thursday, killing six people and wounding five, the office of the state's attorney general said.

Cancun, a major tourist destination on Mexico's Caribbean coast, has largely escaped the drug-related violence that has racked Acapulco, a faded tourist hot spot on the Pacific coast.

Last month, six Spanish women were raped by hooded gunmen who forced their way into the Acapulco beach house the women had rented.