Record-Breaking Giant Flag Unfurled On The George Washington Bridge
The largest free-flying American flag in the world is hanging over the George Washington Bridge between New York and New Jersey in honor of Labor Day.
The flag is 90 feet long by 60 feet wide, with stripes measuring about five feet wide and stars about four feet in diameter.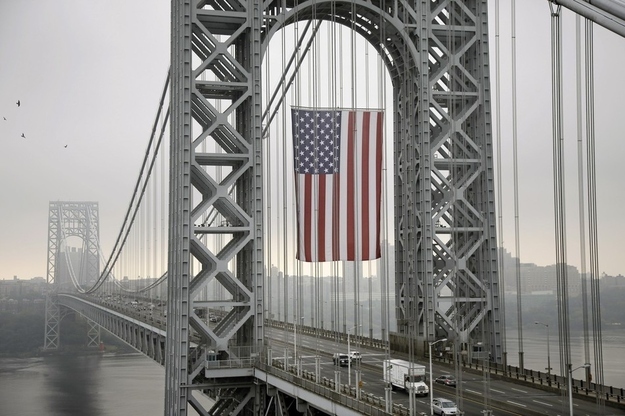 A runner passes under the flag on the George Washington Bridge Monday: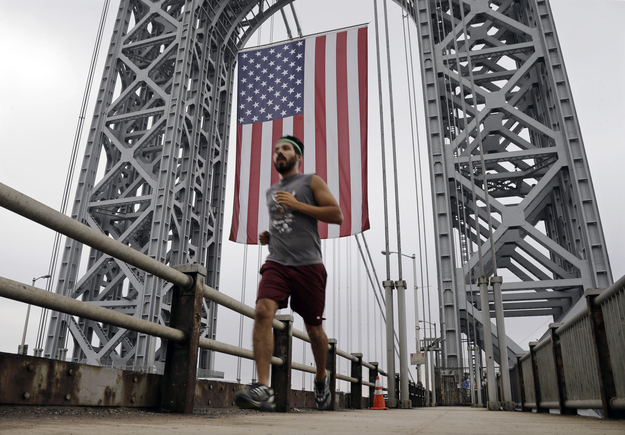 The flag was flown from 7 a.m. to 7 p.m. local time Monday, according to Port Authority.