Photos Of A Serial Streaker From Australia Are Just Too Much
Wati Holmwood removed his clothes Wednesday and ran across the field at ANZ Stadium in Sydney, according to 9 News, and it wasn't pretty. NSFW for sure.
And he is off....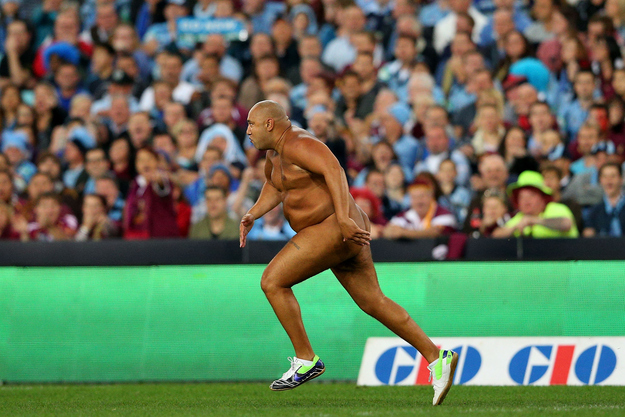 Oh, hey... Look at me.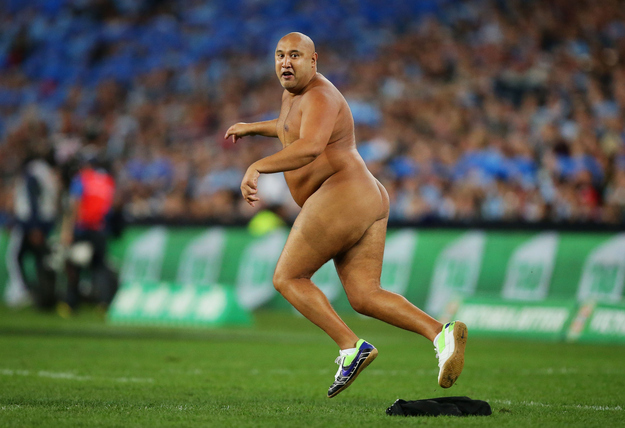 Close up time. "Hi Mom!"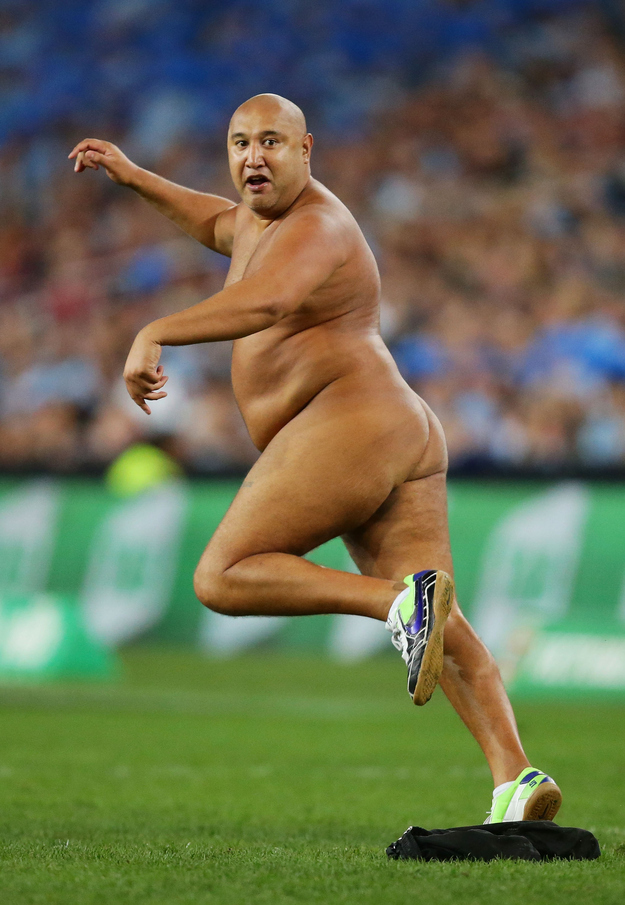 Booty shot!
Catch me if you can...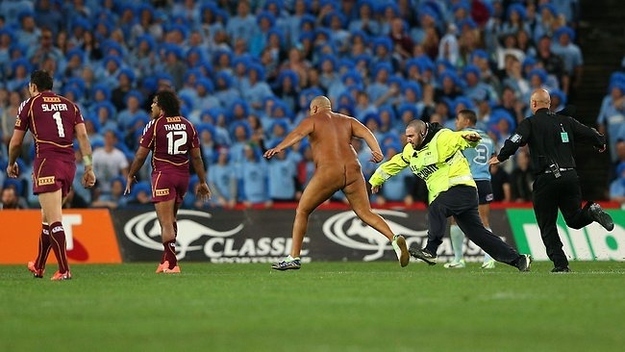 ...and then it just went down hill...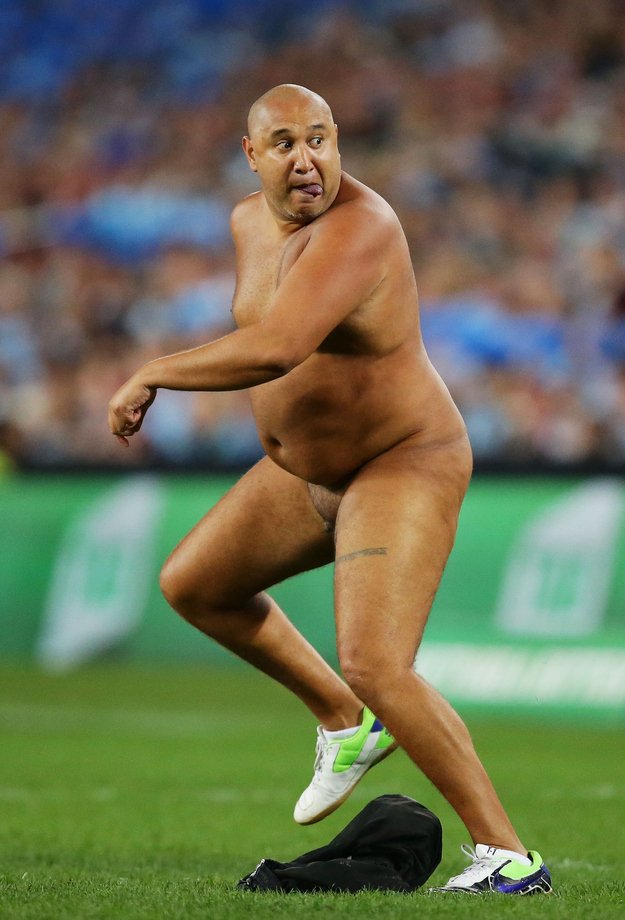 ...and as quick as it started, it was over.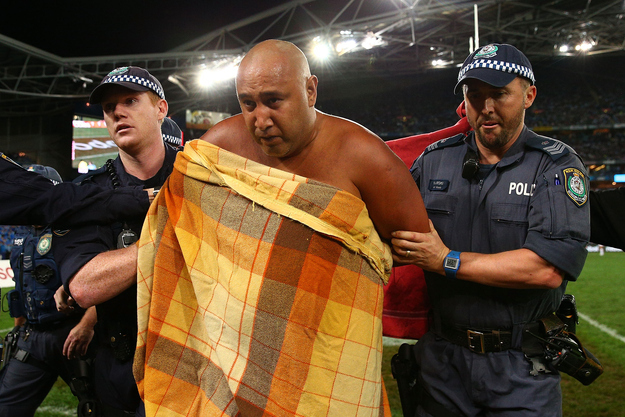 Holmwood was taken to Auburn hospital after being caught and was released a few hours later.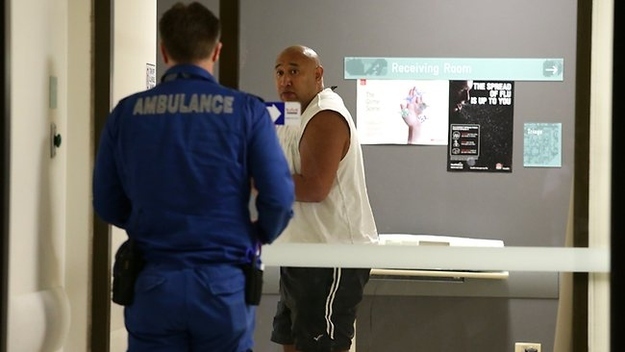 ...and the walk of shame.