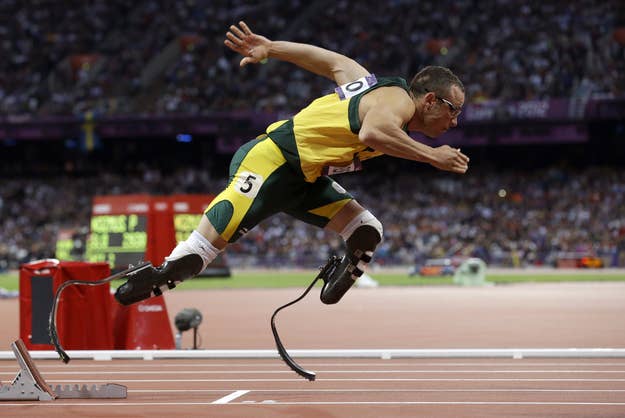 PRETORIA, South Africa (AP) -- Looking grim and solemn, Olympian Oscar Pistorius was charged Tuesday with the premeditated murder of his model girlfriend on Valentine's Day.

Prosecutor Gerrie Nel told the court that Pistorius shot 29-year-old Reeva Steenkamp four times through the bathroom door of his home in a guarded and gated complex in the South African capital, Pretoria. Nel said the door had been broken open.

The family of the 26-year-old double-amputee who last year became the first disabled person to compete in the Olympics says police evidence will show there should be no murder charge.