North Korea Loads Two Medium-Range Missiles On Mobile Launchers
South Korea's Yonhap News agency reports North Korea has moved two intermediate-range missiles to its East coast.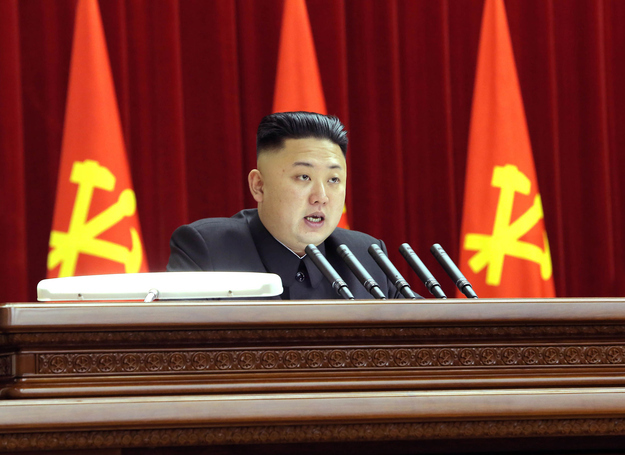 SEOUL, April 5 (Yonhap) -- North Korea has loaded two intermediate-range missiles onto mobile launchers and hidden them in an unidentified facility near the east coast, Seoul military sources said Friday, triggering speculation that the North is ready for an abrupt missile launch.

Earlier this week, the communist state had moved the "Musudan" medium-range missiles to its east coast, prompting the United States to send its advanced missile defense system to its base on the Pacific Ocean island of Guam.
Updated: Friday, April 5, 2013 - 3:54 a.m. ET:
On Thursday, a North Korean army official warned that "the moment of explosion is approaching fast."
A U.S. official told CNN that communications intercepts indicated North Korea may be planning to launch a mobile ballistic missile in the coming days or weeks.

Classified images and communications intercepts show that North Korea has moved up to two mobile missiles, launchers and fuel tanks to its East coast, another American official with knowledge of the matter told CNN.
Updated: Friday, April 5, 2013 - 4:07 a.m. ET:
South Korean Official: "The North is apparently intent on firing the missiles without prior warning."
There has been speculation that Pyongyang might schedule a firing to coincide with the birthday of the country's late founder Kim Il-Sung in mid-April.

A provocative missile test-fired into the sea over Japan is one scenario that analysts have said the North could choose to exit the crisis with a face-saving show of force.
North Korea Missile Ranges: