1.
Vladimir Lenin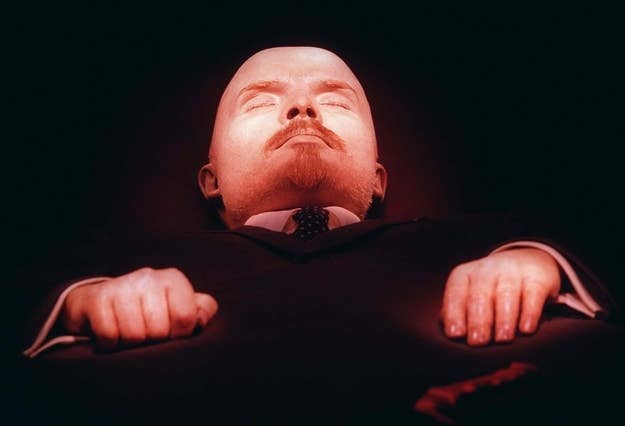 The body of the Soviet Union's founder has been displayed since January 1924 in a mausoleum at Red Square. His tomb is one of Moscow's most famous symbols and Communists consider it almost a shrine. His embalmment is considered the model for subsequent Communist world leaders put on exhibit.
2.
Josef Stalin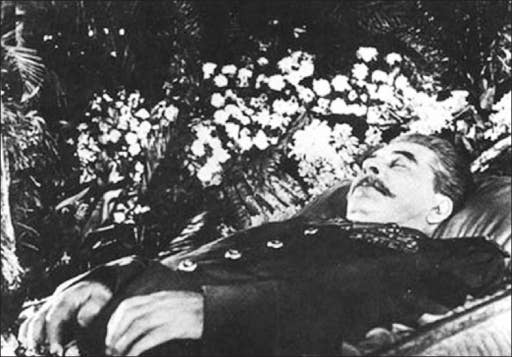 The Soviet dictator's embalmed body was put on display next to Lenin on March 9, 1953. Soviet authorities ordered it removed from the tomb Oct. 31, 1961, and had it buried during a period of "de-Stalinization."
3.
Ho Chi Minh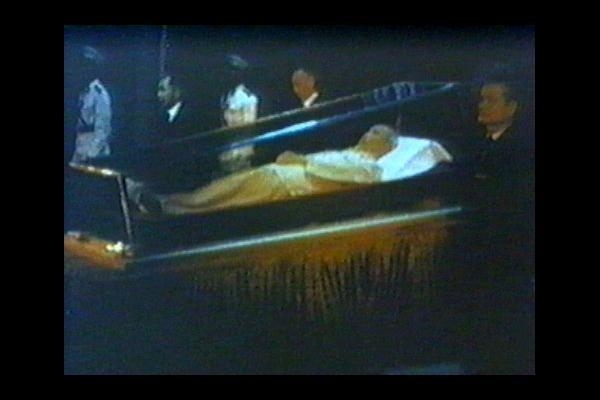 The corpse of the Vietnamese revolutionary leader was put on display on Aug. 29, 1975. It rests in a glass sarcophagus in the Ho Chi Minh Mausoleum in Hanoi and is a popular destination for tourists.
4.
Mao Zedong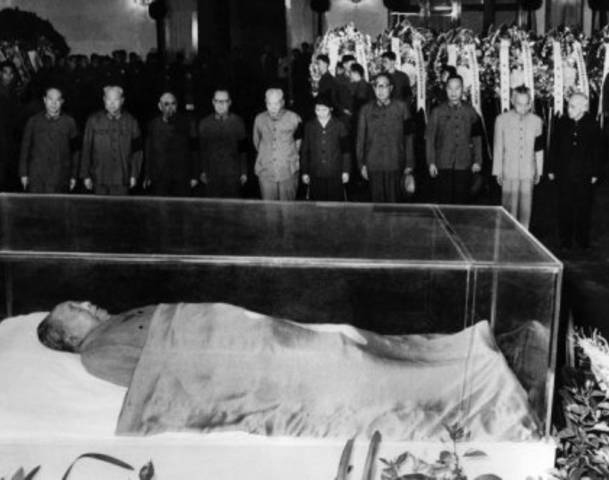 The embalmed body of the founding father of the People's Republic of China was unveiled on Sept. 9, 1977. It rests in the Chairman Mao Memorial Hall in the center of Tiananmen Square in Beijing. Long lines of people form daily to view the man commonly known as Chairman Mao.
5.
Kim Il-sung
The preserved body of the man considered the founding father of North Korea was unveiled on July 8, 1995. It lies under glass for viewing purposes in the Kumsusan mausoleum, a cavernous former presidential palace.
6.
Kim Jong-il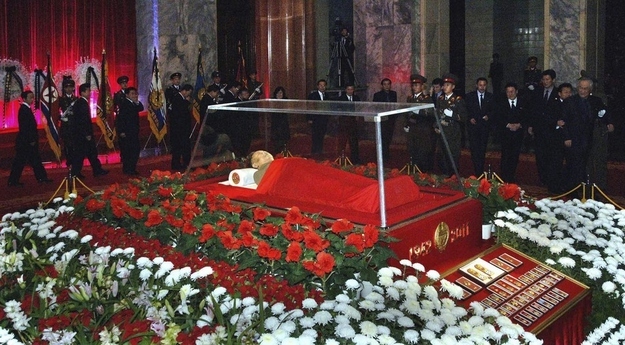 The leader's body, still in his trademark khaki jumpsuit, was unveiled on Dec. 17, 2012, the anniversary of his death. It rests a few floors below the body of his father, Kim Il Sung, in the Kumsusan mausoleum.