Hugo Chávez Supporters Clash With Protesters In Venezuela
Many of the attackers wore T-shirts bearing the image of the late president and were chanting pro-Chávez slogans, Associated Press reports.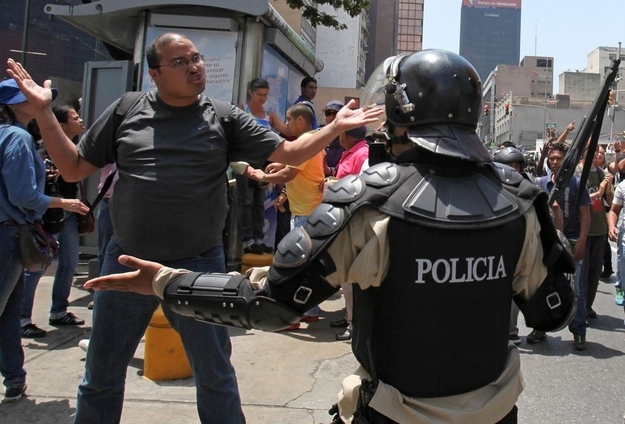 CARACAS, Venezuela (AP) -- Supporters of the late President Hugo Chavez hurled rocks and bottles Thursday in an attack on student protesters who were marching against perceived bias by Venezuela's electoral council.

Seven students were reported injured in the violence that raised tensions in a country already sharply divided ahead of next month's presidential election.

Hundreds of students had gathered at a central plaza in the morning and were making their way to the electoral council headquarters in downtown Caracas when they came upon a police barricade.