Carnival Triumph Arrives In Alabama
The cruise ship drifted 90 miles north due to strong currents making Mobile, Alabama the best location for docking. A fire in the engine room of the Triumph left the ship stranded on Sunday off the coast of Mexico.
Carnival Triumph Docking In Mobile, Alabama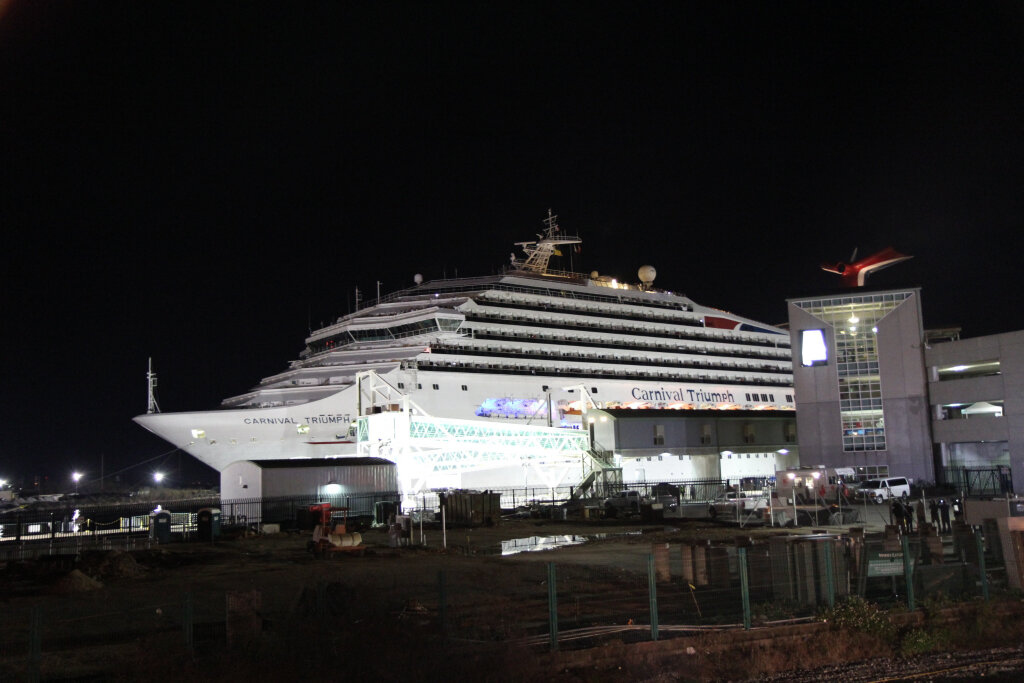 Update - Feb 15., 7:30 a.m.: Carnival confirmed all passengers had disembarked shortly before 2 a.m.