Cardinals Head To Conclave To Elect The Next Pope
During the secret conclave, the cardinals will be banned from communicating with the outside world. Wi-Fi will also be blocked throughout Vatican City.
(Reuters) - Roman Catholic cardinals gather under the gaze of Michelangelo's "Last Judgment" on Tuesday to elect a new pope to tackle the daunting problems facing the 1.2-billion-member Church at one of the most difficult periods in its history.

The 115 cardinal electors aged under 80 began moving early on Tuesday into the Vatican's Santa Martha hotel, where they will live during the conclave, which starts in the afternoon.

Under an early morning drizzle and to the applause and waves of seminarians, eight of the 11 American cardinal electors left the North American College seminary in a minibus bound for the Vatican to join the other three who already in Rome.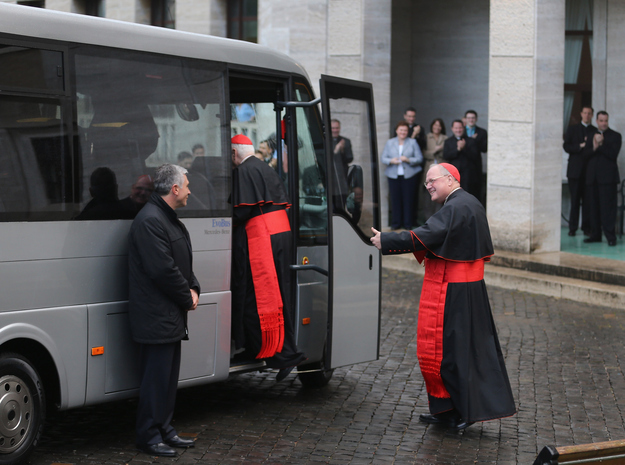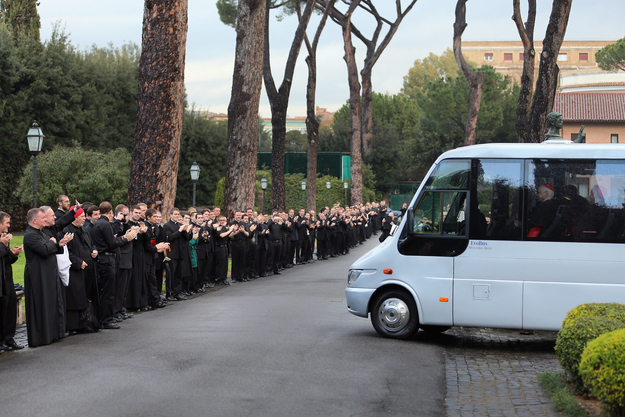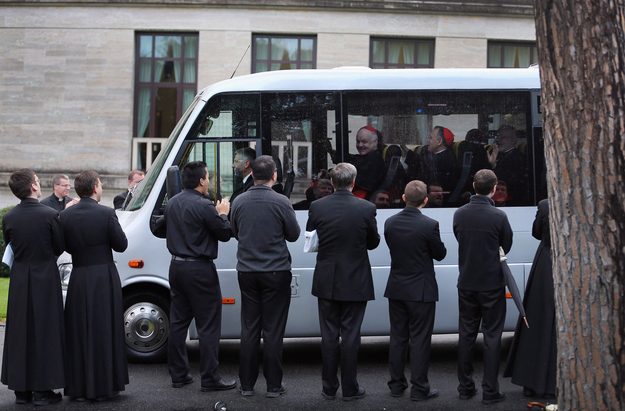 How The New Pope Is Elected:
Geography Of The Conclave: